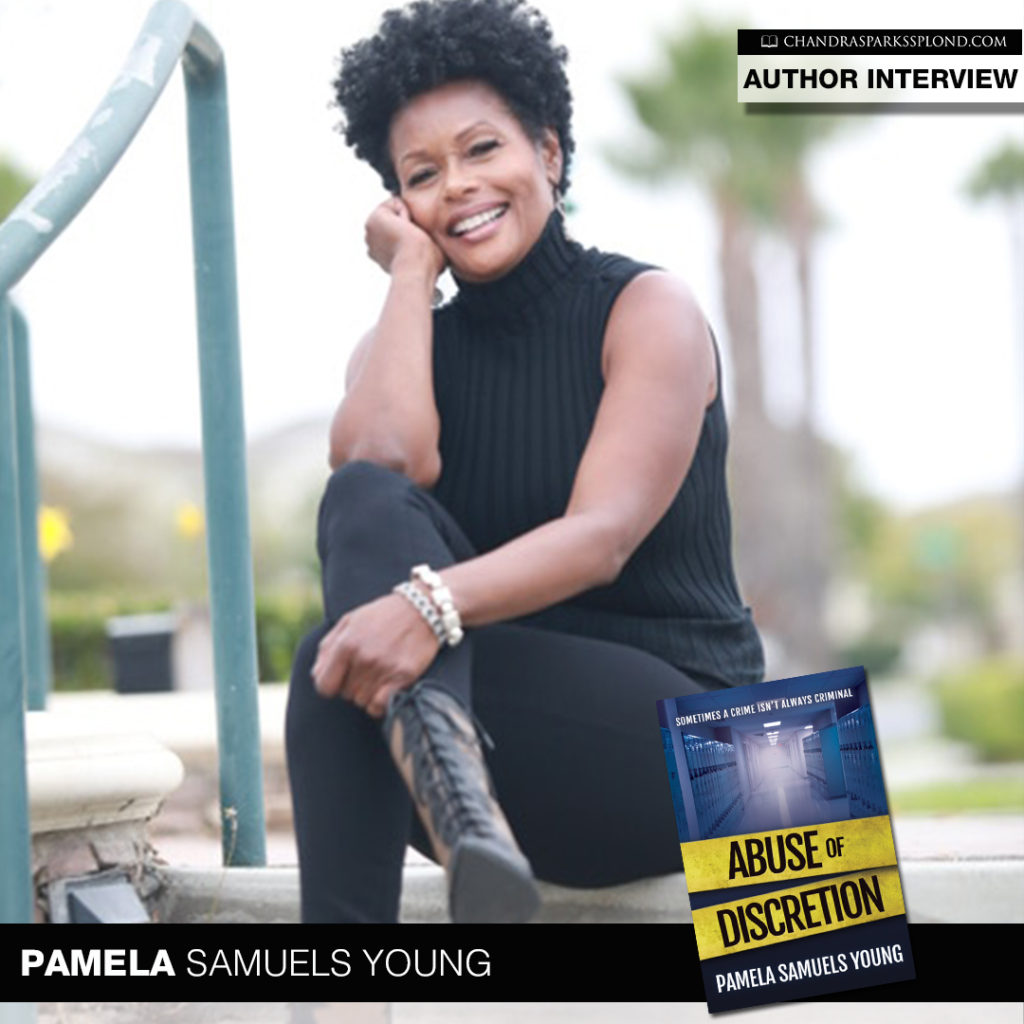 Author and attorney Pamela Samuels Young is back with an addictive courtroom drama that gives readers a shocking look inside the juvenile criminal justice system. I recently spoke with her about Abuse of Discretion.
Tell me about your novel, Abuse of Discretion.
Abuse of Discretion, which is a sequel to Anybody's Daughter, is a courtroom drama that gives readers a shocking look inside the juvenile criminal justice system.
Graylin Alexander is a model fourteen-year-old. When his adolescent curiosity gets the best of him, Graylin finds himself embroiled in a sexting scandal that threatens to ruin his life. Jenny Ungerman, the attorney hired to defend him, is smart, confident and committed. She isn't thrilled, however, when ex-prosecutor Angela Evans joins Graylin's defense team. The two women instantly butt heads. Can they put aside their differences long enough to ensure Graylin gets justice? Unbeknownst to Angela, her boyfriend Dre is wrestling with his own drama. Someone from his past wants him dead. For Dre, his response is simple—kill or be killed.
 Why did you decide to write it?
I was stunned when I learned that children were being prosecuted for distributing child pornography as a result of sexting. I want Abuse of Discretion to educate both kids and parents about this tragedy and, hopefully, help them avoid becoming entangled in the juvenile justice system.
 What do you want readers to learn from the story?
I want kids to understand that sexting could literally ruin their lives. I want parents to make it their business—to the extent they can—to monitor what their children are doing online. It's important that parents become knowledgeable about social media and talk honestly to their kids about the risks of engaging in risky online behavior.
What do you want readers to learn from your life?
Three things. First, it's never too late to pursue your passion. I was 48 when my first book was published. I never viewed my age as a negative or felt that it was too late to pursue another career. Second, saying you don't have the time to pursue your passion means it's not a passion. I wrote eight books while practicing law, a pretty demanding career.  If it's something you love, you'll find the time. Third, never give up on your dream. I experienced a lot of rejection from traditional publishers early in my writing career. My third book, Murder on the Down Low was rejected by nine publishing houses, which forced me to self-publish. I'm now a successful indie author. When two publishers who previously rejected me were suddenly interested in my work, I could only smile. In the words of Tyler Perry, "We don't have to wait for someone to green light our projects. We can create our own intersections."
Who is your favorite author and why?
It's really hard to pick just one author, especially with so many amazing new authors on the scene like Angie Thomas (The Hate U Give). But at the moment, mystery writer Tami Hoag is at the top of my list. In my opinion, she's the most consistent writer around. She's never written a book that I didn't enjoy from cover to cover.
What's next for Pamela Samuels Young?
I just started outlining a new book that's currently titled The Perfect Lawyer. It's about a dynamic young female attorney who's struggling with bipolar disorder. As a society, I don't think we deal very well with mental illness. I want to shine a light on the condition and hopefully educate people about it.
Do you have anything you would like to add?
Never give up on your dream! That's worth repeating.
To learn more about Pamela Samuels Young, visit her website or connect with her on social media.
Facebook: facebook.com/pamelasamuelsyoung
Twitter: twitter.com/authorPSY
LinkedIn: LinkedIn.com/pamelasamuelsyoung
Instagram: Instagram.com/AuthorPSY
YouTube: Youtube.com/kinkycoilypamela (natural hair)
Please follow and like us: