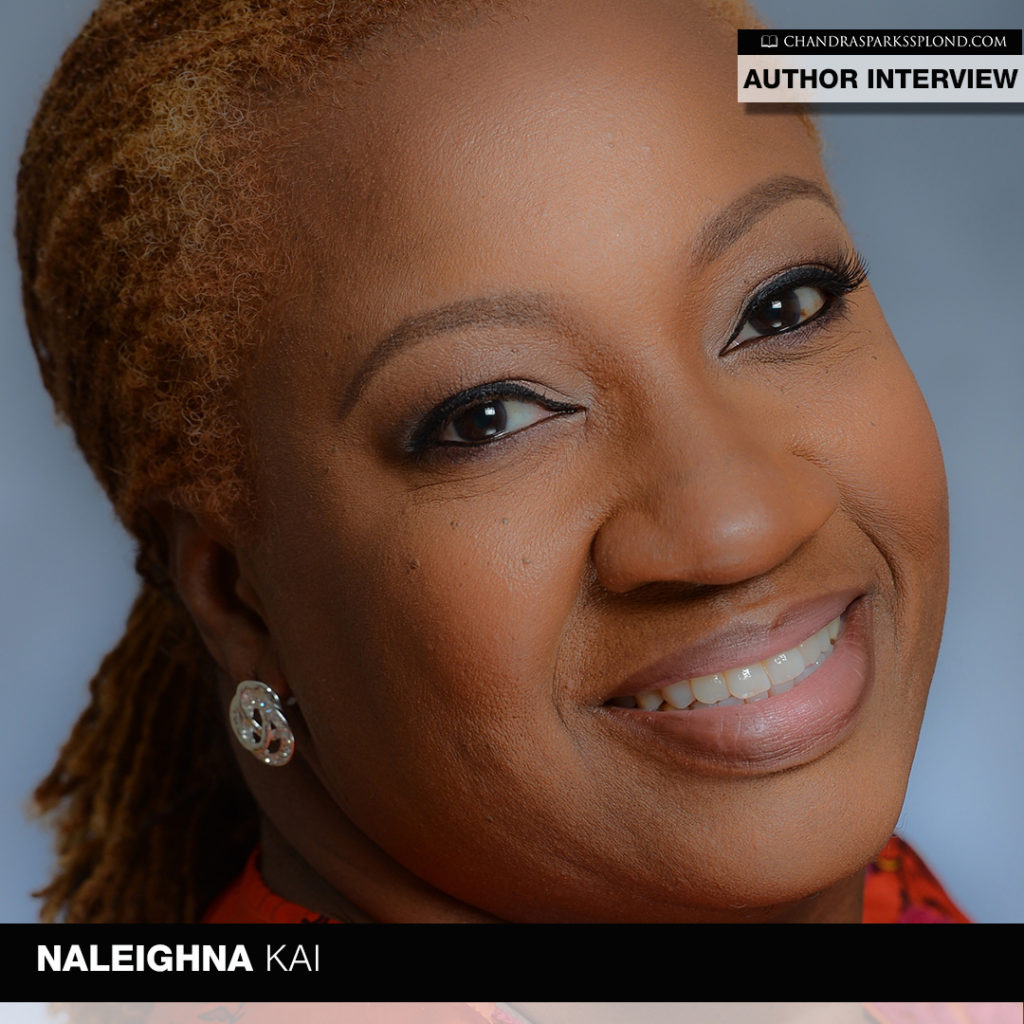 If you're looking for a Valentine's Day read, you don't want to miss the Just One Kiss anthology. The book features sweet-to-sensual kiss scenes from 13 of your favorite and soon-to-be favorite authors. I recently spoke with one of the contributors, Naleighna Kai.
Tell me about your anthology, Just One Kiss.
The book is a labor of love. Each author has a special way of getting a story across, and this is just a tip of what they have to offer. Each story has a different prospective of how one kiss can change a person's life. Some authors have woven brand-new tales; others have tied their story to current stories already in print, and some have given a preview of books that are releasing within this calendar year.  Sometimes just a taste is all a reader needs to say, "Hey, I like this…let me see what else they have going on." I certainly hope that's the case with Just One Kiss.
The Just One Kiss sampler is available only on Amazon, and it's free in Kindle Unlimited.
Why did you decide to do it?
USA Today bestselling author Siera London brought the project to the table and fellow NK Tribe Called Success members found it to be an awesome idea. This project was a great way to showcase our work, and also give readers bonus content to stories they might have already read. Siera has been a part of several successful boxsets prior to this, and the experience is a learning one for several members of the Tribe—including myself. She has brought a lot to the table and each of us are growing—together.
What do you want readers to learn from the anthology?
I'd like for them to get to know each author in the anthology and give their other work a try. They are awesome writers, and they have heart and passion for this literary thing.
What do you want readers to learn from your life?
Not to put off anything for retirement. Take those trips now. Make those family visits now. Write that book now. My mother retired at 62, lived two years beyond that and didn't get to do nearly of the things she planned.  Make a list of the most important things you'd like to accomplish and get it done, little by little.  I'd also like them to learn that while some may have endured years of abuse of one type or another, it doesn't have to take years for them to heal.
Who is your favorite author and why?
Just one? Aw, that's no fair. Octavia Butler. Her writing style was exquisite. Every single word counted. She could weave a tale with a dose of reality and social commentary that made the reader stand up and take notice. I've read Mind of My Mind at least 20 times, and all of her titles more than three times. I aspire to write like her—even on a minuscule scale—and think I managed it with a title that's releasing March 22, 2019.
What's next for Naleighna Kai?
This year, I'm on an aggressive writing plan. Fourteen books will release this year. Three dropped this week: Sugar Ain't So Sweet, Southern Comfort, Stop in the Name of Love.  Next month, it's My Time in the Sun. In March, it's Slaves of Heaven.  Later this year, there's a serial project coming from the members of NK Tribe Called Success.
Tell me more about NK Tribe Called Success.
Naleighna Kai's Tribe Called Success is an author support group of Macro Marketing & Promotions Group clients, which was founded by Naleighna Kai in May 2018. Our main purpose is to grow, learn to write new genres, and cross-promote.  Our mission is to build a broad base of mainstream readers and travel the country to events that will connect us with book clubs and avid readers. Our ultimate goal is to land on the national bestsellers lists—together and 13 of us accomplished that in November/December 2018.
On April 26, 2018, 27 authors, a graphic designer, a beta reader, and a book reviewer came together as Naleighna Kai's Tribe Called Success to create stories that were a slice of literature that represented each author in the best possible way.  Along the way, we dropped down to 17 authors, but gained more editors and betas.  Authors within the group stepped up to mentor and help each other to have this all come together in a short amount of time.  Four months from inception to completion, but the process strengthened and brought a sense of teamwork that was daunting, but enriched everyone involved.
Three anthologies, one entitled Sugar, the other, Spice, and the latest is Just One Kiss, are the creative result of all of their hard work. Later this year, several members are releasing a book series called Kings of the Castle.
The current tribe members are: Naleighna Kai, J. L. Woodson, J. D. Mason, Pat G'Orge-Walker, S. L. Jennings, Shakir Rashaan, Karen D. Bradley, Lisa Watson, Martha Kennerson, J. L. Campbell, London St. Charles, Janice Pernell, MarZe Scott, Michelle D. Rayford, Terri Ann Johnson, Siera London, Sierra Kay, Christine Pauls, Anita L. Roseboro and Kisha Green.
Do you have anything you would like to add?
Yes, I would like to thank you for this opportunity, and also thank you for being my first editor in my literary career. When I spoke with Michael Baisden, he gave me three major referrals. Two out of three worked out well. You were definitely one of them. Thank you.
Use my affiliate link to purchase your copy of Just One Kiss.
To learn more about Naleighna Kai, connect with her online:
Amazon: amazon.com/author/naleighnakai 
GoodReads: https://www.goodreads.com/naleighnakai
BookBub: https://www.bookbub.com/authors/naleighna-kai
Twitter: @naleighnakai 
FB Author Page: https://www.facebook.com/naleighnak/
Instagram: https://www.instagram.com/naleighnakai/
Pinterest: https://www.pinterest.com/naleighnakai/
Link Tree: https://linktr.ee/naleighnakai to join her mailing list 
Website: www.naleighnakai.com