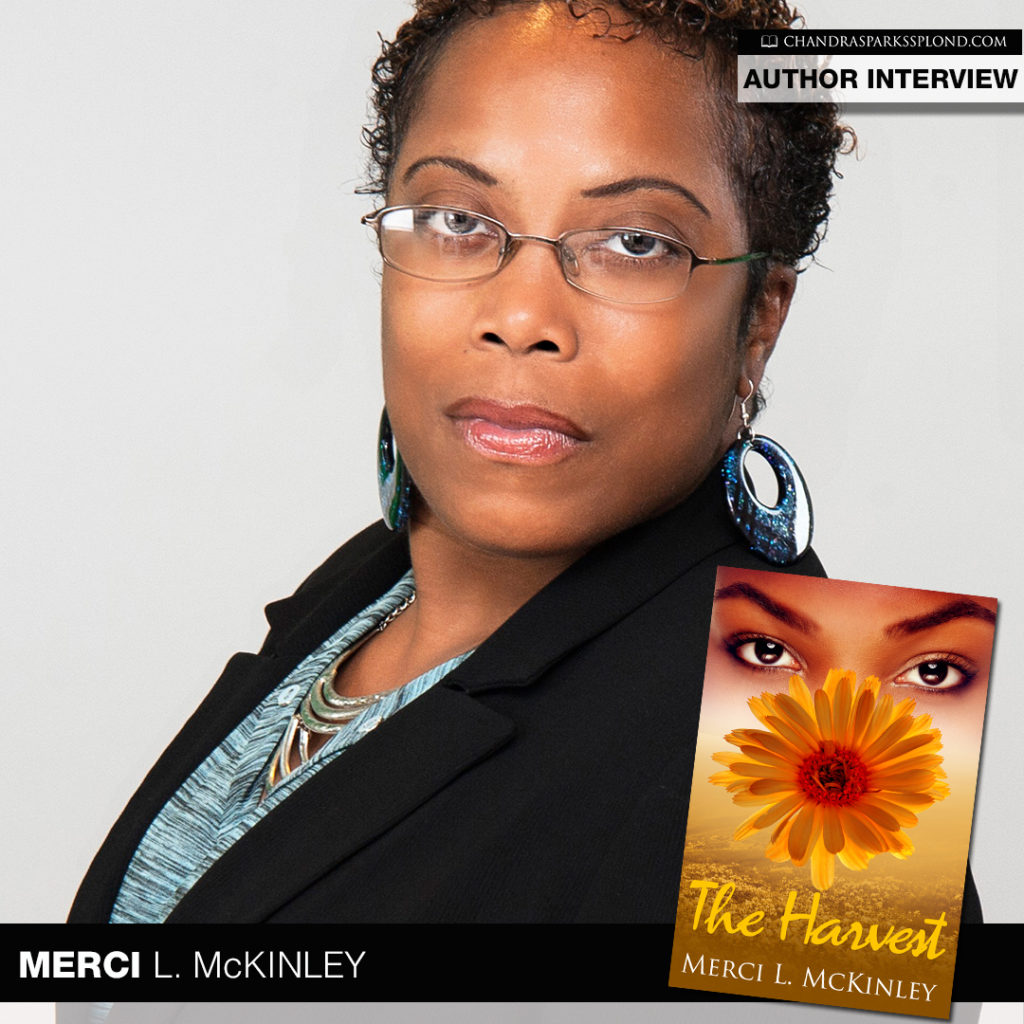 Author, poet and motivational speaker Merci McKinley wants to help readers understand there is life after domestic violence. I recently spoke with her about her book, The Harvest.
Tell me about your book, The Harvest.
In The Harvest, women get to live vicariously through me as I take them on a journey through my trials and tribulations.  I empty out my soul filled with tragedies, trials, tribulations, and triumphs in an effort to make them better. The Harvest packs a powerful punch in taking the readers on my own self-discovery of redemption through the Christian faith. A woman that ultimately understands where her Harvest lies can be uprooted, replanted anywhere and survive. Women are empowered to nurture themselves with the seeds of faith, understand how to learn to love themselves as God loves them, and the real value in the power of forgiveness.
Why did you decide to write it?
I used to scour reviews of books on collaborations by women who experienced domestic violence. After reading those reviews, many reviewers seemed in a state of thirst in understanding how the women actually survived. I saw there was a need, and I attempted to fulfill that need with The Harvest. Although not all share in my Christian faith, I wanted to reach those to show them how I survived through my Christian faith. I sincerely desired to reach that person who is sitting where I specifically once sat. I sat in a state of depression and being mentally paralyzed to the mental chains my experiences have placed upon me. It is an epidemic, and I wanted to assist with breaking those mental chains by walking the readers through various stages of my life. My desires were simply to quench the observed thirst through my authentic testimony. I immediately knew that I wanted my first solo project to honor God himself as well as give credit to my grandparents and parents for nurturing the seeds of faith within me at such an early age. Without this form of nurturing, I honestly can say I would not have survived. I wanted to provide this same form of nurturing to others so they can in return grow into survivors. It is far too many of us whom have met similar paths such as myself. I wanted to provide at least one with a new lease on life by guiding them along a different path to healing.
What do you want readers to learn from your story?
The ultimate message, I want readers to learn from my story and authentic voice is that they can weather the storms of life.  With faith and the right tools, we can turn our tragedies into triumphs. Although it might require a lot of work, internally it can be done. The answers and solutions are not always immediate, but it most certainly does come to one who is determined to weather the storms. We often stay stuck in trying to find answers to the prominent question of why. Sometimes it is not so much as the why, as it is in learning from the person we ultimately become.
What do you want readers to learn from your life?
I desire for readers to learn vicariously through me that we all get one physical life to live. Despite the circumstances that are placed upon us, we always have the ability to decide how it is going to be.
Who is your favorite author and why?
This is a tough question to answer because I have so many. I would honestly have to say Maya Angelou. Her eloquence, wisdom, profound reflections will always resonate with me.
What's next for Merci McKinley?
I am currently working on my upcoming release of Lyrical Intervention, which offers a form on intervention through poetic prose. I am also establishing a children's coloring book line that is specifically designed to build self-esteem in today's youths that come from different walks of life.
Do you have anything you would like to add?
All those that want to stay up to date with myself can subscribe to my website at www.mercimckinley.com . Random subscribers will be chosen to receive a free amazon Kindle copy of The Harvest as well as Lyrical Intervention.
Connect with Merci McKinley on social medica.
Facebook: https://www.facebook.com/mercimckinley
Instagram: @ author_merci