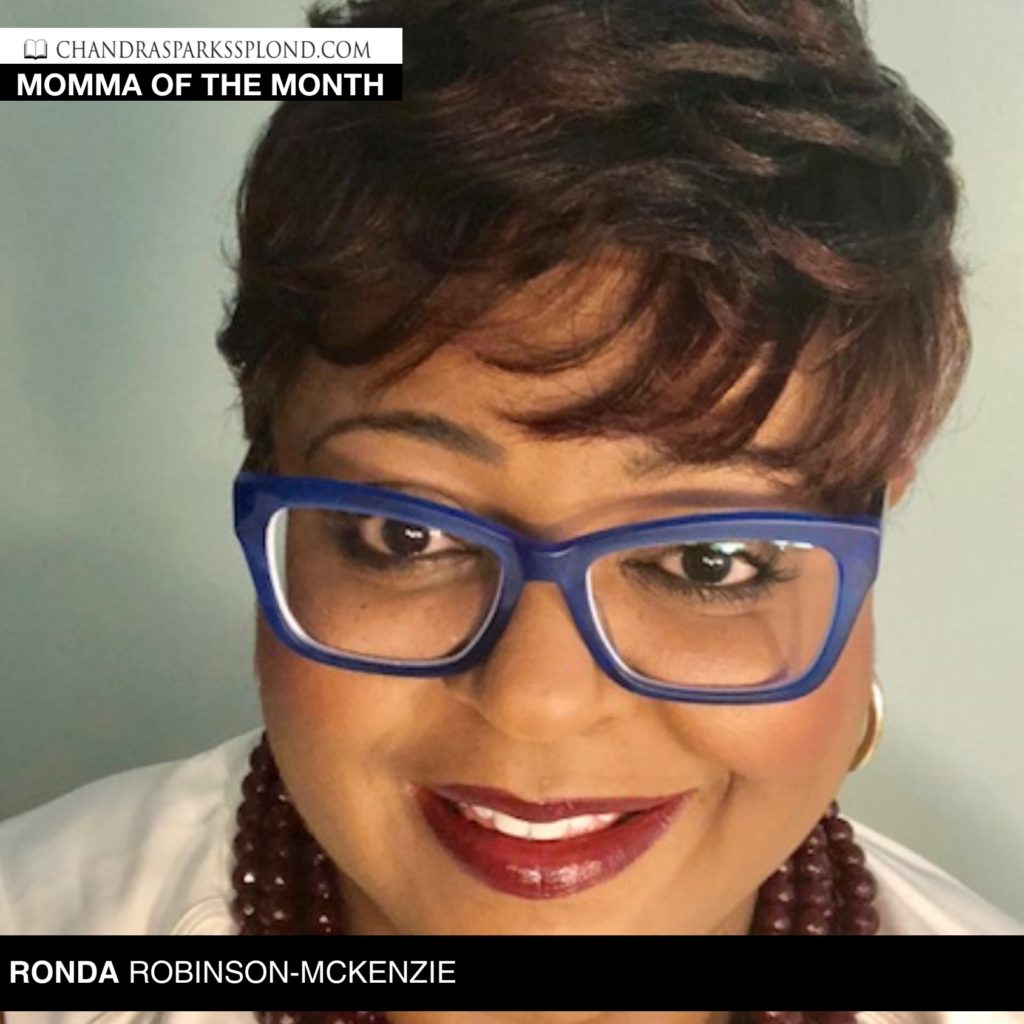 The February  2019 Momma of the Month, Ronda Robinson-McKenzie has had a whirlwind year. Robinson-McKenzie, the owner of Carmine Communications, which she launched last March, is showing her daughter that it's okay to live life on your own terms.
Tell me about yourself.
My name is Ronda Robinson- McKenzie. I am the owner of Carmine Communications and Solutions with Ronda Robinson. I am from Raleigh North Carolina. I have one daughter named Naomi who is 12 years old.
My husband is James McKenzie. He is a manager at Hendrick Chevrolet in Hoover.
What do you want your daughter to learn from your life?
There are four thoughts that come to mind when I think about what I want my daughter to learn from my life: be humble, forgive, don't burn bridges and have no regrets.
I want her to be humble and think about things from another point of view.
I want her to remember that it is not always about her.(even though she is an only child).
I want her to understand the importance of showing love and forgiveness. I had to learn the hard way that holding a grudge only hurts the person holding the grudge.
I hope she will see how I believe in always treating people the way I want to be treated. I don't burn bridges when in relationships or changing jobs because you never know when you may need someone.
I also have lived a life where I have no regrets. I don't want to wonder 30 years from now "what if"? So I believe in exploring the many things I want see and do.
I want the same experience for my daughter because you see the world through different eyes when you have a lot of experiences to draw from.
What are the best and worst things about living in Birmingham?
Two of the best things about living in Birmingham are the weather and the location. I'm not a fan of cold weather so the fact that you don't really need a coat for most of the year is a big plus for me.
Birmingham is located within driving distance from my favorite places to visit: Atlanta, Nashville, Memphis and New Orleans.
The worst thing about living in Birmingham is the racism cloud that hovers over the city. There are so many positive things about the city but the racial issues seem to outshine many of them.
 What is your proudest personal moment?
My proudest personal moment is becoming a mother. I want to be my best because I want the best for her. She has truly made me a better person.
What is your proudest mom moment?
There have been many proud mama moments!! My proudest mom moment was two years ago when I gave the graduation speech at my daughter's school. Naomi read my introduction on that day.
What is your proudest professional moment?
My proudest professional moment was also my most emotional moment.
I did not know how many lives I had touched as a Consumer advocate until I announced that I was leaving a local TV station after 17 years.
It means the world to me that I was able to help so many people and make a positive impact on the community. I was able to get results for those who felt like they had nowhere to turn.
Between Carmine Communications, Solutions with Ronda Robinson and House Heist, you've been busy. Tell me about your different projects and share a few tips with readers how you find balance.
Carmine Communications is the public relations/video production firm that I started in March. I have always wanted to start my own business but I just got the courage to try it. I also offer coaching sessions, classes and workshops. I really enjoy speaking engagements when scheduling is possible.
Solutions with Ronda Robinson is the talk radio show that I started in May. I started my career in radio after graduating college. I have always loved radio. This time around, I wanted to own the show.
I am honored to be the executive producer for local TV show House Heist. We are describing the show as a real estate takeover! One host is a real estate investor and the other host is a real estate agent.
The goal is to educate consumers about the real estate industry.
I don't know how I manage to do it all! I try to stay organized, communicate often and I take things one day at a time.
What's next for Ronda Robinson-McKenzie?
I have a couple of additional shows and projects that I am working on. I am enjoying the journey.
Is there anything you would like to add?
I want to travel more so I hope that once I get past my first full year as a business owner things will settle down some.