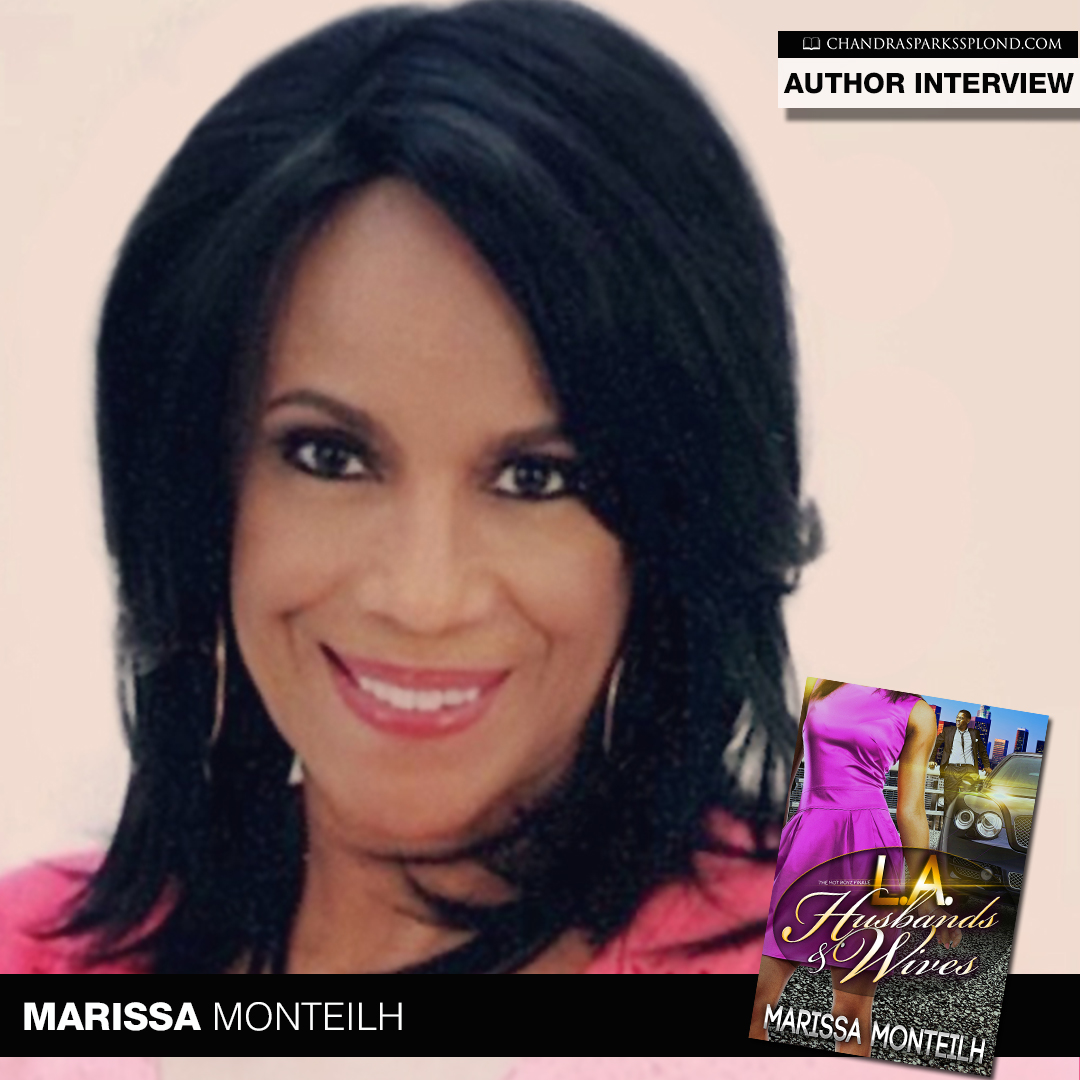 Author Marissa Monteilh is heating things up with the finale for her popular Hot Boyz trilogy. I recently spoke with her about L.A. Husbands and Wives.
Tell me about your book, L.A. Husbands and Wives.
The Wilson brother's empire returns, in L.A. Husbands & Wives, the final story in the scandalous Hot Boyz trilogy, 13 years after the first release. Fine and famous, Mason Wilson is retired from pro-golf, and is now living downtown while serving as mayor of Los Angeles, in the same political arena as councilman Ryan Germany, who Mason's wife, Mercedes, cheated with. Yet Mason has a couple of his own problems to tend to. While Torino Wilson, a nightclub owner and music producer, and his wife Sequoia still live in Ladera Heights, also known as the Black Beverly Hills, a new challenge manages to test Torino's love and devotion, and it also threatens Sequoia's sanity. And Claude Wilson, who owns a chain of thriving real estate offices, is legally separated from Venus and living in Laguna Hills while enjoying his bachelorhood, yet Venus has a celebrity lover, and Claude is determined to do all he can to get her back. Can these three couples and their children manage to beat the odds of fame, success, scandal, and marriage, without the Wilson empire crumbling? Who will survive the drama and who will die?
Why did you decide to write it?
I decided to write the Hot Boyz trilogy to show that no matter the amount of wealth, sometimes more money can lead to more problems. I wanted to explore the lives of three brothers and the changes they go through in trying to keep it all together.
What do you want readers to learn from your story?
I want readers to learn that God's will is perfect, that money can never buy happiness, and that at some point, there really is only one day left, so live life to the fullest.
What do you want readers to learn from your life?
I'm not so sure that I want readers to take lessons from my life, however, because I discovered my passion for writing, perhaps prospective writers can hopefully take away that once you discover what moves you, what you would do for free, what makes you feel alive, that's more than likely your gift and your purpose. Do all that you can do to acknowledge and follow that calling, whatever it is. If it's writing, I say, write on.
What has been the biggest lesson you have learned from all that you've experienced?
From all that I've experienced, I've learned to have a tough skin, to be thankful, and to know when to say when.
What's next for Marissa Monteilh?
As I'm officially retiring this year, and L.A. Husbands & Wives is my final title, I'd say that quite a few things are next for me, including continuing to take on more ghostwriting projects, starting a relationship advice column, perhaps teaching self-publishing, and I'm preparing my body of works (24 titles) for the next step, which is TV, stage, and film.
To learn more about Marissa Monteilh, visit her website.  Use my affiliate link to purchase your copy of L.A. Husbands and Wives.