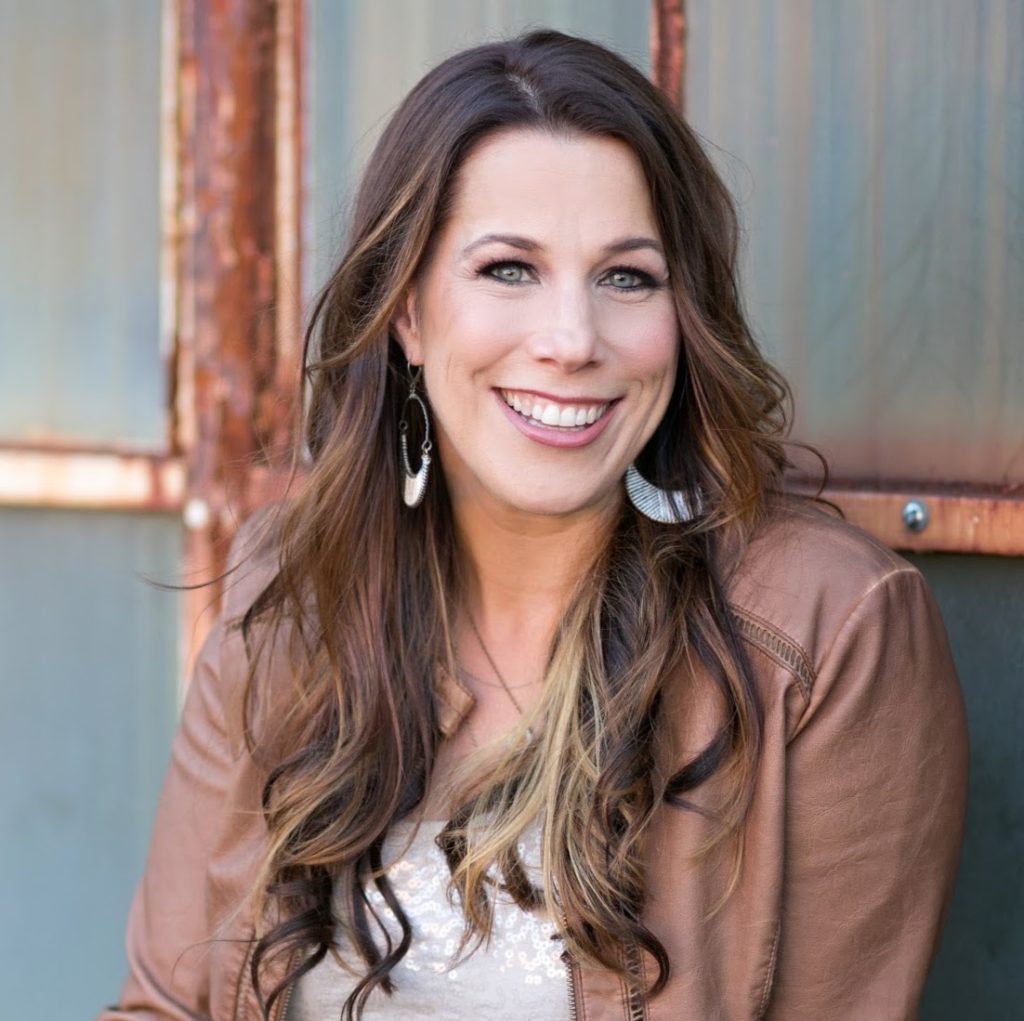 What does it mean to have curious faith? I recently spoke with author Logan Wolfram about the concept and her new book.
Tell me about your book, Curious Faith.  
We are born with an innate curiosity to explore, marvel, and believe there is more to life. But, laundry piles up. Bills pile up. Ultimately, life piles up. We can doubt God's goodness and the everyday becomes marked by restraint, limits, and settling for the routine. Hardship extinguishes our hope and we exchange curiosity for control. Curious Faith is about rescuing the now.  It's about exploring possibility with a God who is unlimited, unpredictable, and ever-loving. A curious faith invites you to overcome feelings and outside circumstances that inhibit growth and rob you of hope. Curious faith is about living fully now and looking forward to the life we're living.
Why did you decide to write it?
Well…what if I said, I wrote it because I was curious! Really though, the opportunity presented itself and the way God continues to reveal His bigger plans to me is through my obedience to say the tiny yesses along the way.  I have learned so much more about God and faith as I have taken the walls off of the box I had God in for most of my life.  And honestly the more I've become curious about Him, the more fulfilled and hopeful I find myself living in the present.  I guess it has all changed me so much that I wanted to be able to share the hard-fought wisdom I've gained with others.
How can readers have curious faith?
I think that so much of our curiosity is squashed by our need to control everything.  I mean, you can't really be curious about something that you totally control.  Part of the beauty of curiosity is uncovering and discovering things and moments that we weren't necessarily expecting.  Learning to release our expectations opens us up to experience possibility that was outside of what we may have even dared to imagine for ourselves.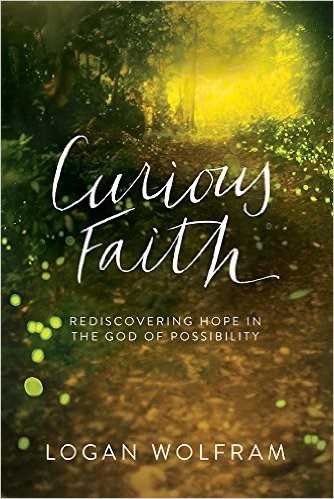 What advice do you have for people who are scared to pursue curiosity?
(Frozen character) Elsa got this one right, y'all…Let it go!  Really, I think the unknown will always have the capacity to breed fear in us…because it all goes back to control and our need to get a handle on everything that is going on around us.  But fear isn't from God, and when we know that the place we all rest in the end is in the arms of a loving God, then we can have confidence in the words of 1 John 4:18 that says, "There is no fear in love, but perfect love casts out fear. For fear has to do with punishment, and whoever fears has not been perfected in love."  It's from that place of identity in Christ that we can walk forward in courage to pursue the unknown (and exciting) things that God has for us!  The certainty of our faith isn't found in where we're going anyhow, but in WHO we are following.  So when you know what you're after…and it's a good God…there's really not so much to be afraid of then is there?
What lessons do you want readers to learn after reading Curious Faith?
There are some neat tools in Curious Faith (and particularly in the study guide that comes in the back of the book) that I really hope will give people a chance to start digging into some practices that I do think will help cultivate lifelong curiosity.  I guess what I really want people to walk away from this book with is a hopefulness and a confidence in who they are in Christ and how that plays out in the ways we can look forward to living our own lives.
In what ways do you feel curiosity has made your faith stronger?
Oh my words, it has changed everything!  My curiosity makes me hungry for more of God.  It makes me relentless in my pursuit of the hope that I know is for me.  It has made me expand the parameters of my faith rather than trying to fit an immeasurable God into something that has boundaries.  It has not only made me stronger, but so much more excited and hopeful about seeing God in everything around me.
How do you juggle pursuing your career with being a wife and mom?
Some days are definitely better than others!  On days I dominate in work, chances are the laundry hasn't been touched.  On days I have the whole house clean at once, it's because I made space in our budget to pay someone to help me get that done.  No one can do it all! The reality is that all of life is a give and take and the days I give more in one area, it takes from another.  The whole idea of balance is to at least make sure all that giving and taking isn't from the same places all the time.  I've had to figure out how to ask for help when I need it and to make a priority the things that ground us as a family and not flex on those so much.  Gosh too, on the days you feel like you're just juggling too much and you drop all the balls in the air (because that happens too) then I just have a good cry, a hot bath, a bowl of ice cream, and I remind myself that the Lord's mercies are thankfully new each morning!
What's next for Logan Wolfram?
Who knows!  I'm curious to see myself!  I am contracted for another book, so once I have time to catch my breath from this one, I guess I'll figure out what is next from me. 😉  Or, I'll formulate a plan and the Lord will change it, and we will all just keep rolling forward from in faith there.  Yeah…that's probably the most likely.
(via Hope for Women)