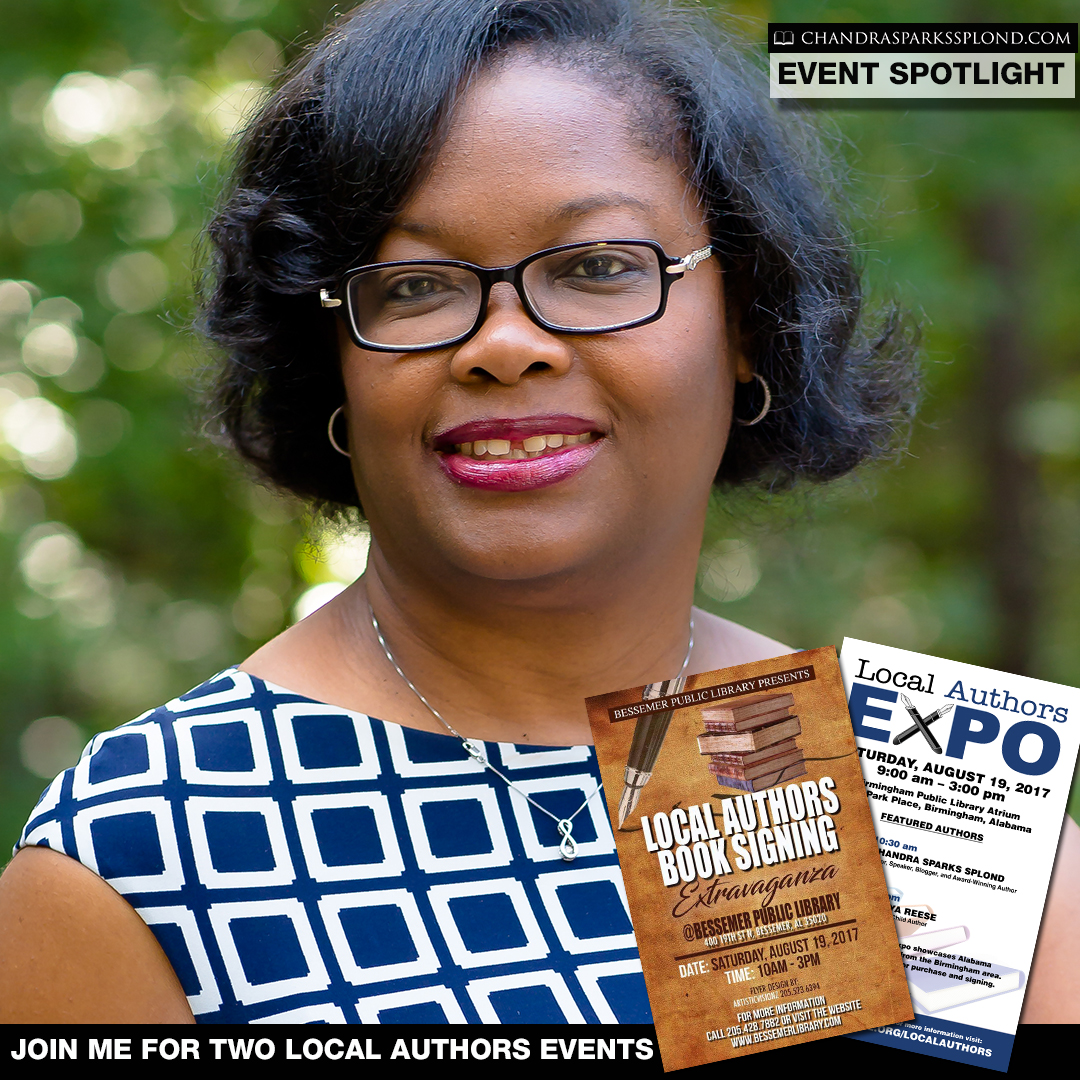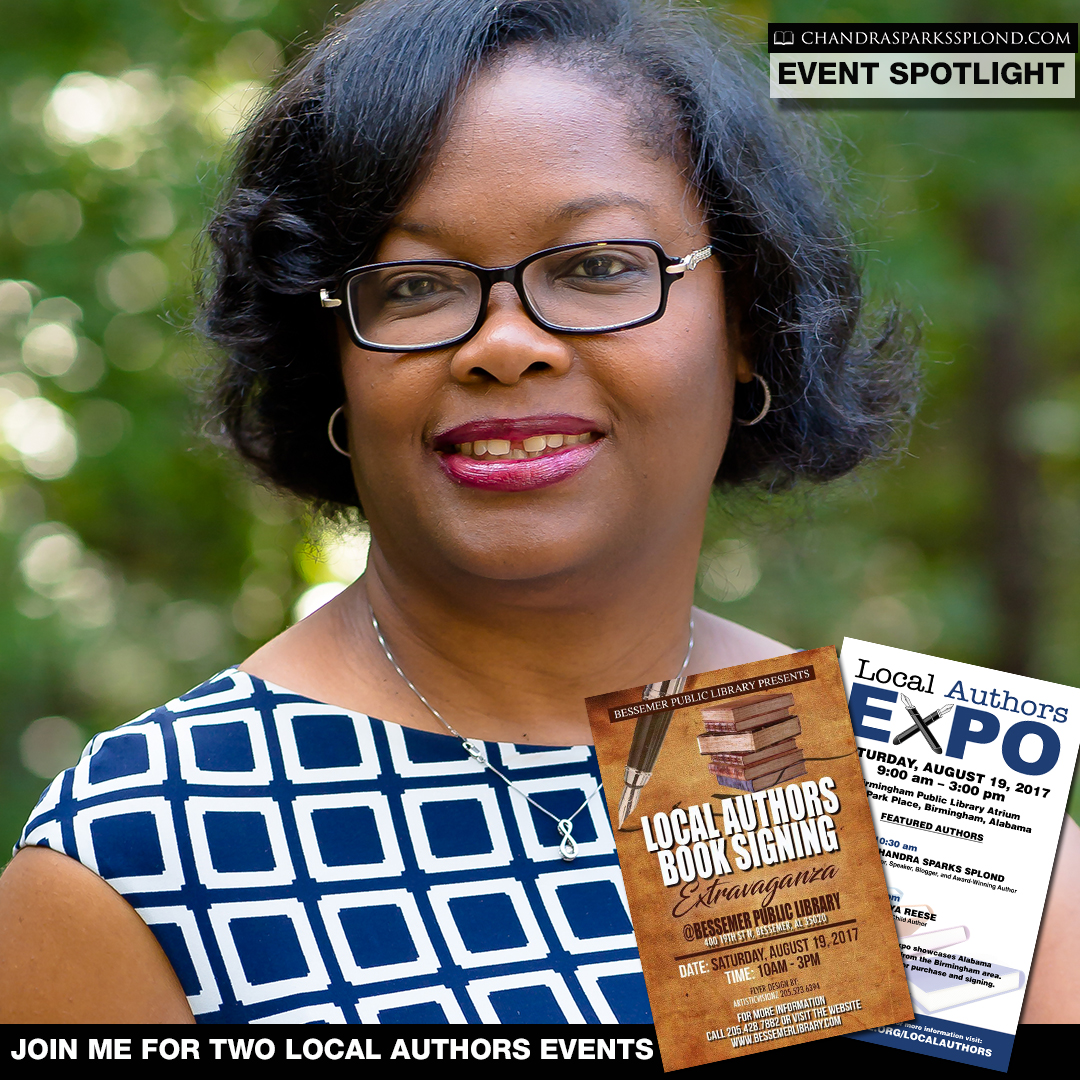 If you love books as much as I do, there are two opportunities for you this Saturday.
In its third year, the Bessemer Public Library's Local Authors Extravaganza is the perfect environment to meet many Alabama authors and hear their stories. In the past two years, genres have included history, romance, self-help, inspirational, humor, poetry, horror, paranormal, children's and others. This event is free to the general public. The event will be held August 19 from 10 a.m. to 3 p.m. at the Bessemer Public Library, 400 19th Street North, Bessemer, AL 35020. I'll be signing at the event on Saturday afternoon, and there will be lots of amazing authors there for the entire event. You are sure to find something and someone of interest.
Also on August 19, the annual Local Authors Expo held at the Central Library (2100 Park Place, Birmingham, AL 35203) will showcase Alabama authors, including many from the Birmingham area. This year's free event will be held between 9 a.m. and 3 p.m. Authors will be on hand to discuss their work, sell and autograph books, and talk about their writing process. Two featured authors, yours truly (10:30 a.m.) and Nia Mya Reese (1:00 p.m.), will discuss our writing and the publishing process.
Authors at the Local Authors Expo
Shirley A. Aaron
Ed Abernathy
Kathy-Ann Alexis
Scott Blasingame
Franky A. Brown
BJ Burgins
C.D. Collins
John. B. Davis
Gwendolyn DeLaine
Byron De'Vinner Story
Tymetric Dillon
Patricia Eleby
Alethea & Eddie Fells III
Kenneth Friday
Mark Hart
Carol McVay Hull
Richard S Jaffe
LaJuan Jones
Lucy B. Jones
Peter Kirchikov
Tondra L. Loder-Jackson
Betsy Lowery
Shirley Mitchell
Billy McDonald
Brittany Nicole
Jack Owens
Jamie Porter
Wayne Seals
Nancy Seay
Doug Segrest
Dr. Akeam A. Simmons
Betty Smith
Jerelyn Sneed
Lyn Stafford
Joe Stahlkuppe
Jade Stewart
SL Stoutermire
Carlos B. Taylor
Duane Wheeler
Sherman Williams