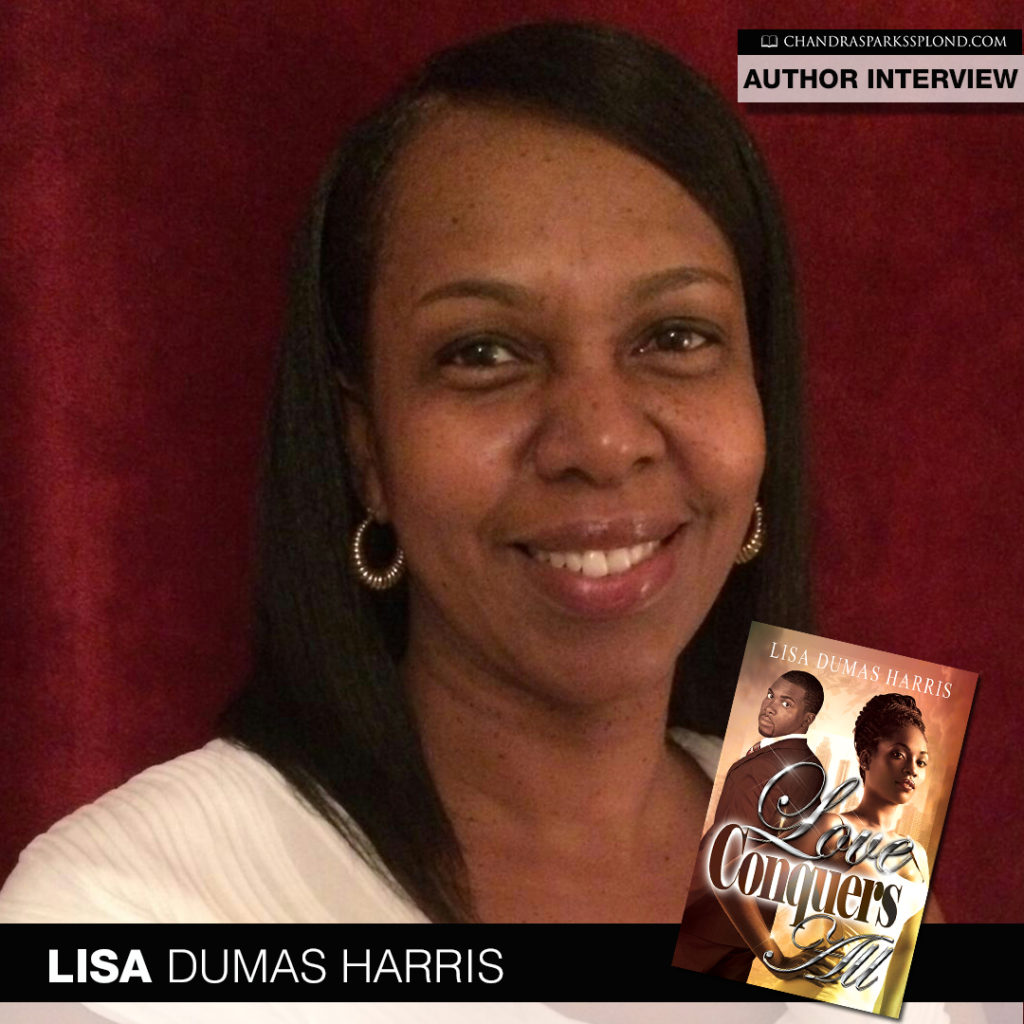 I'm excited today to talk with author Lisa Dumas Harris who is back with Love Conquers All, the final installment of her popular Finding My Way series.
Tell me about your book, Love Conquers All.
Love Conquers All is the final novel in my Finding My Way series. It follows the lives of five friends who meet in high school. As they navigate through womanhood, I use their experiences to show life is not about the challenges we face but how we respond to them.
In Love Conquers All, the character Lynn Williams deals with breast cancer. She sees firsthand how complicated and unfair situations can be, but agrees in the end, love conquers all. Love can be a source of strength, allows us to hold on, and on some occasions let go.
Why did you decide to write it?
Knowing breast cancer affects so many people inspired me to write a story touching on the subject. I thought releasing the book in October, breast cancer awareness month is a perfect reminder of breast health and the importance of getting an exam and/or mammogram.
What advice do you have for readers interested in writing a book?
To get started. I'd say not to put too much pressure on themselves by feeling what they write has to be perfect. And I'd encourage them to enjoy the process.
What do you want readers to learn from Love Conquers All?
The importance of relationships, communication, empathy, and the power of love. Having true family and friends around during difficult times is priceless. It's a much better option than dealing with issues alone.
Who is your favorite established author and why?
Carl Weber. I like his work. I think we have similar writing styles.
Who is your favorite new author and why?
I read books from new authors, but really can't say I have a favorite, but congrats to all the new authors. Keep doing what you love.
If you could have any profession other than being an author, what would it be?
An accountant. I like numbers and problem solving.
What's next for Lisa Dumas Harris?
More writing. Not sure of my next project, but I definitely intend to continue writing.
Do you have anything you would like to add?
Yes. I'd like to thank you for the opportunity to share my work with your audience. I'd also like to thank you for being such an inspiration to follow your dreams. I admire how you use your many talents and not limit yourself to one. You're gifted and you're a blessing. Keep up the great work.
Use my affiliate link to purchase your copy of Love Conquers All. To learn more about Lisa Dumas Harris, visit her website.