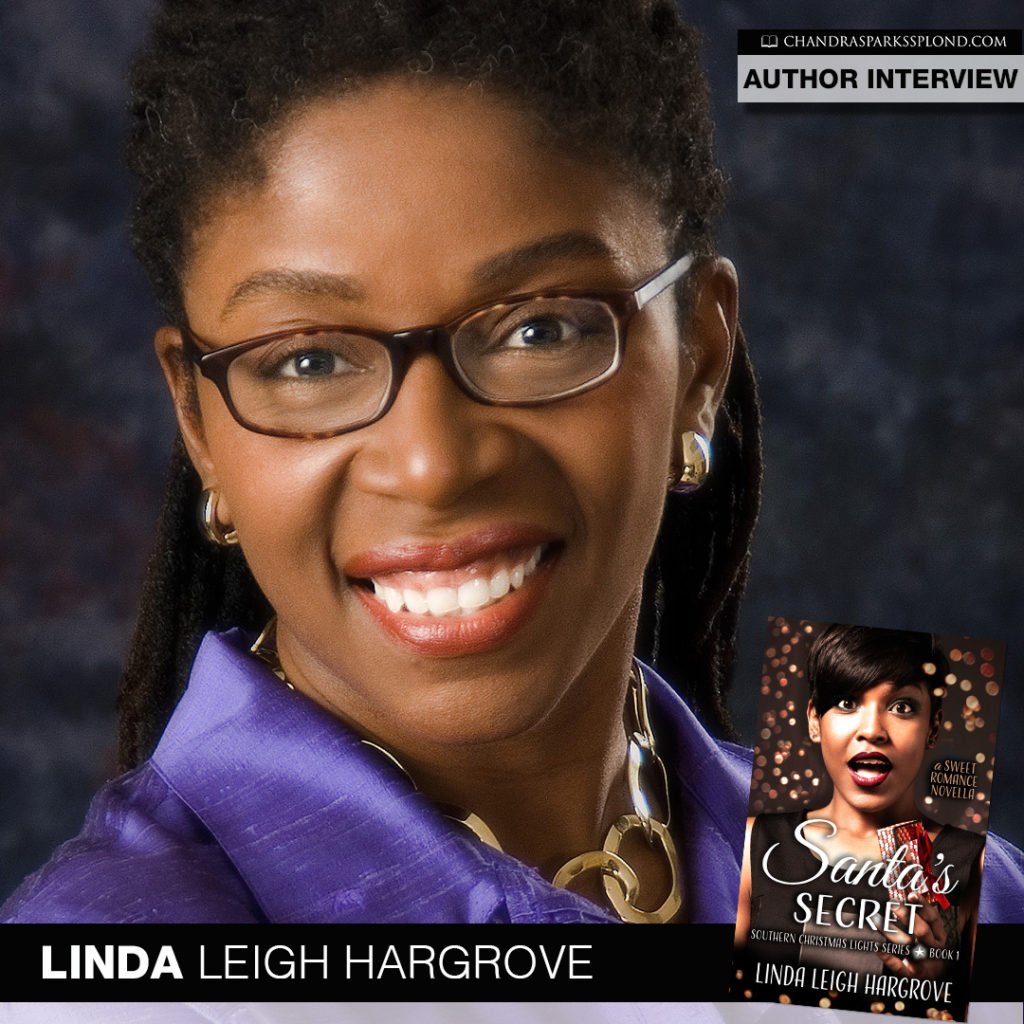 Linda Leigh Hargrove is helping readers get in the Christmas spirit with her novella Santa's Secret.
Tell me about your book, Santa's Secret.
Santa's Secret is a sweet romance novella. It's the first book in the Southern Christmas Lights Series.
Why did you decide to write it?
This is my first Christmas novella ever. I decided to write this book in response to friendly pressure from Vanessa Riley and Pat Simmons, two successful multi-published Christian authors, during a lunch break at Christian Book Lover's Retreat in October 2017. The book was released on December 23, 2017. Late in the Christmas book-selling season, but it did well and continues to be my top seller (despite my initial reluctance to write a seasonal romance).
What do you want readers to learn from the story?
I want readers to be encouraged to find hope and strength in a personal relationship with Christ.
If you could pick another profession, what would it be and why?
I would pick artist because I used to paint when I was younger.
What's the best part of being an author?
The best part about being an author is I get to make up stories.
What's the worst part of being an author?
One of the worst part about being an author is revision a story.
What's next for Linda Hargrove?
I'm working on a third Christmas story. It's a little different than the first two I've written, in that it will be a return to my contemporary Christian roots. There will be romantic elements but it will be closer to women's fiction than pure romance.
Do you have anything you would like to add?
I started writing my first novel in 1997. It took 10 years for it to be traditionally published (Moody Publishers). That decade was a growing time. Moody picked up my second novel but not my third. In order to get the third book published, I needed to grow into an author who knows about traditional and self-publishing. My writing journey has been all about personal and spiritual growth. Many times, I have been tempted to give up, but by keeping my eyes on my "audience of One," I've been able to keep moving forward with my writing. I urge aspiring writers to do the same. Discover your "why" and keep forging ahead, one word at a time.
To learn more about Linda Leigh Hargrove, visit her website (http://thefaithtowrite.com/books) or connect with her on Facebook (http://facebook.com/AuthorLindaLeighHargrove) and Instagram (http://instagram.com/thefaithtowrite).
Please follow and like us: