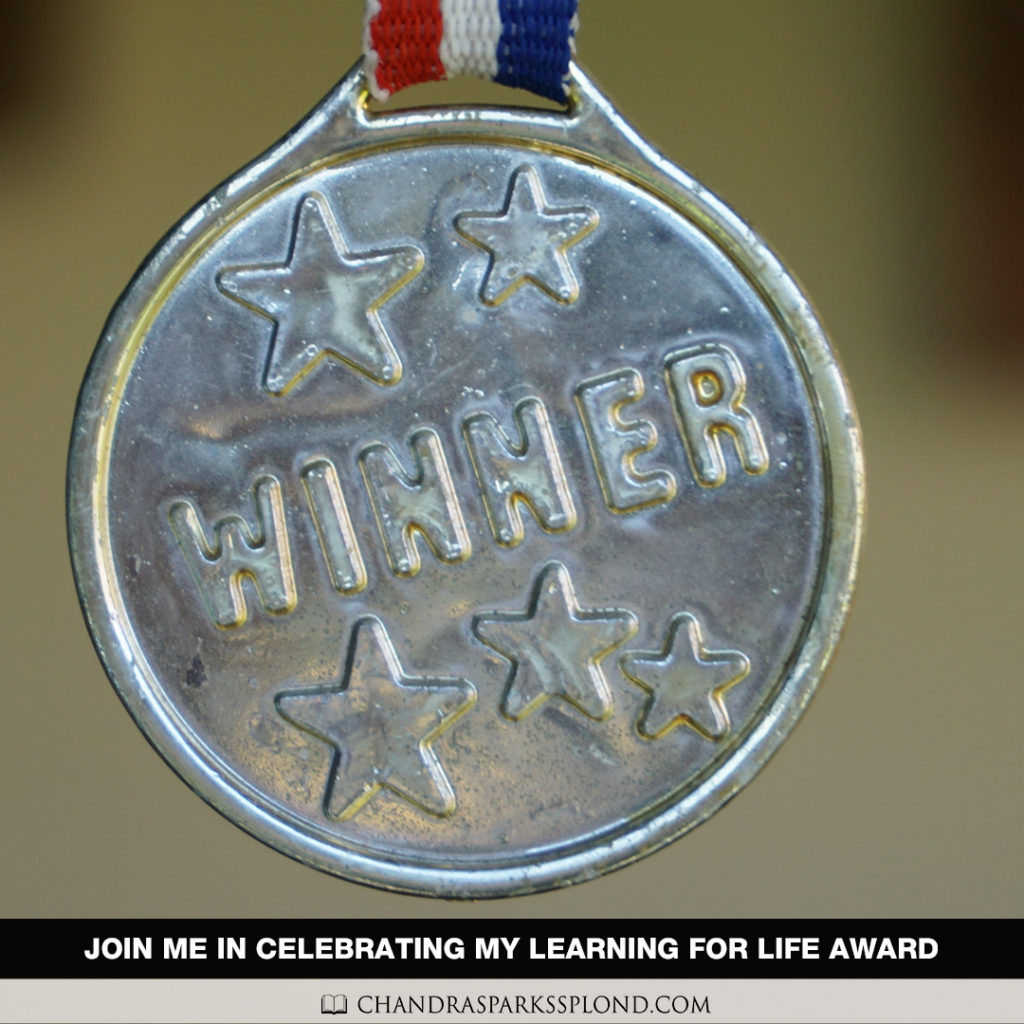 A few weeks ago, I had one of the most humbling experiences.
I came home from work one day to find a letter from my former job. Honestly, I thought it was my final papers explaining COBRA and other post-job information. Imagine my surprise when I read the first line: You have been chosen to receive one of the 2019 Orlean Beeson School of Education Learning for Life Awards.
Wait. What?
I think my heart is still racing. I've pulled out the letter several times to reread it and to check to make sure I'm the rightful recipient.
The Learning for Life Award was established in 2015 for the school of education's 100th anniversary.  It honors outstanding education alumni who have made a significant impact in the lives of others.
If you've been reading my blog for a while, you know that in 2016, I decided to face my fear and to return to school to pursue my graduate degree. I had the epiphany one day I had been running scared for almost 25 years, and in a moment of clarity, I was determined enough was going to be enough, and I was going to go back to grad school, and I wasn't going to stop until I had that degree in hand. I stopped listening to the voices of doubt and forged ahead, and in December 2017, I walked across the stage to receive my graduate degree in instructional design and technology from Samford University.
I had no clue how much facing my fear and taking just one step would impact my life and how receiving the Learning for Life letter in the mail would humble me and honestly reduce me to tears.
I remember so vividly in 2006 when I made the decision to end my first marriage. It was a month before my daughter's second birthday, and I picked her up from day care and drove from New York to Birmingham over the course of two days. I didn't tell anyone I was coming, I had no job, no place to live, no clue how I was going to take care of me and my baby. The one thing I did know was I couldn't continue to live the way I was at that time, so I took a deep breath and I took a step, praying God would take care of me and my baby.
During this season of life, there have been a few pretty rough moments, but there have also been some amazing highs, like fulfilling my childhood dream of becoming an author, meeting my boo thang Greg and seeing my favorite girl thrive in her new environment. I've also had some surprises like speaking all over the country, this blog and having my novel Make It Work be named Alabama's Great Read for 2017. It just goes to show you that God can dream bigger dreams for you than you can dream for yourself.
Despite the highs, there have been so many days where I've wondered if my words and work are making a difference, not just in my family's life, but in the life of those around me. See, one thing I decided a long time ago was I want to leave every person, place and situation better than I found out it. When I made the decision to leave my former job, circumstances had me wondering if I had made a difference in the department I worked for during my time there. Being honored with this award shows me was seen and my contributions were valued. I did make a difference, even if it's not in the way I expected.
More than anything, this award has me thankful for how far God has brought me and how he continues to show me time and time again that he has me in his grip, and all I need to do is take the first step. I'm encouraging you to take the first step too. Your reward is waiting on the other side.
Please follow and like us: