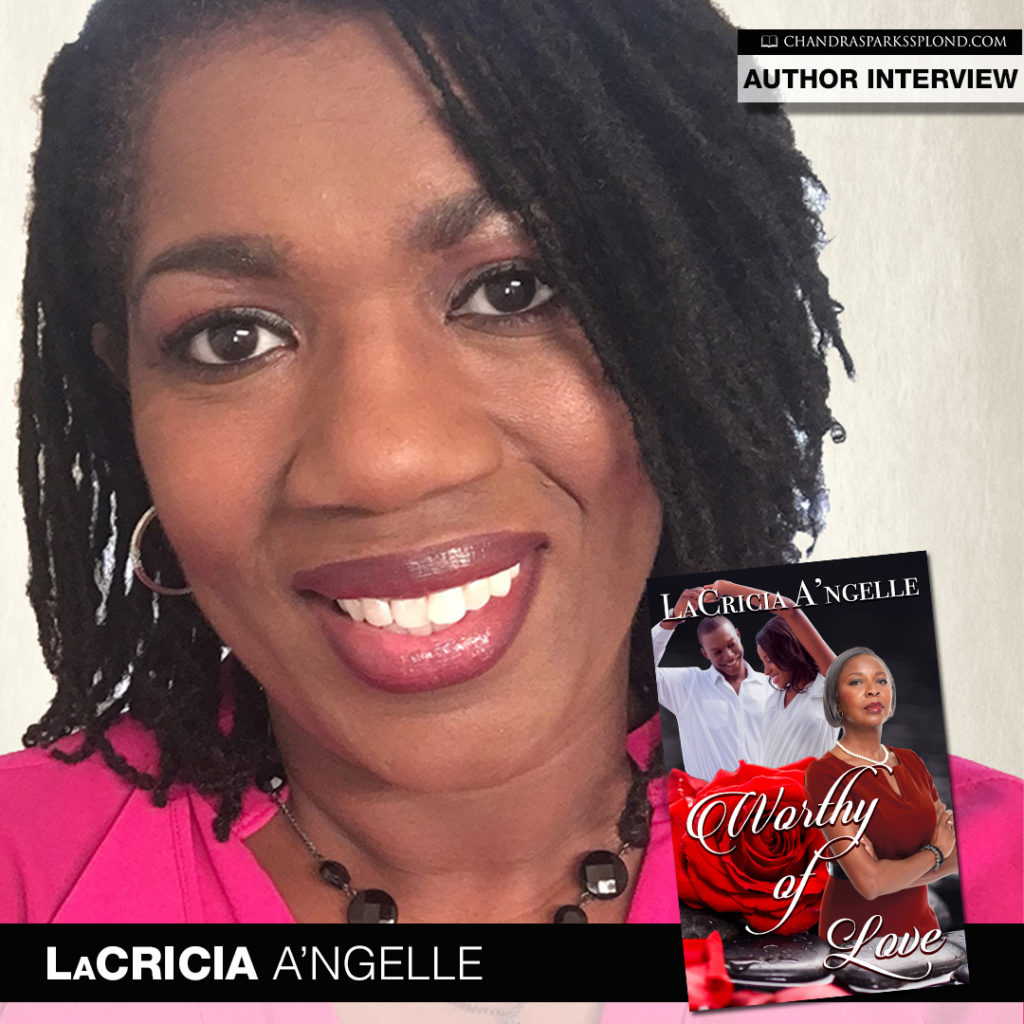 Author LaCricia A'ngelle is back with a sequel readers are sure to love. I recently spoke with her about Worthy of Love.
Tell me about your book, Worthy of Love.
Worthy of Love is the sequel to my novel Journey to Love. The main character is Iris Tyler. In Worthy of Love, we see how Iris deals with her son, Christian's unexpected marriage to a woman he met in another state. Iris was unaware of the marriage until after it had taken place. Needless to say, she wasn't happy about it. Christian, a wealthy building contractor is her only child, and she has always been very involved in his life. Iris plots and schemes to get rid of Shelby, Christian's wife, whom she believes is nothing more than a gold digger.
Why did you decide to write it?
When I completed the novel Journey to Love my plan was always to write a sequel. These characters have grown on me, and they aren't easy to let go. I also wanted to explore Iris, the mother-in-law, and see things from her perspective.
 What do you want readers to learn from the story?
I want readers of Worthy of Love to learn that if you spend too much time focusing on insignificant things, you can potentially delay or miss the best part of your life and the blessings that are tailor-made for you.
 What do you want readers to learn from your life?
I want my life to be an example of what is possible. No matter what appears to be lacking, you can still achieve your dreams. While you're breathing, you have an opportunity to pursue your God-given talents and dreams.
 Who is your favorite author and why?
I have multiple favorites, so I'll name my top three. Jacquelin Thomas because she writes gripping stories that leave you wanting more. I also love her romance stories because I'm a romance fanatic. Shelia Bell because her stories reflect true life. Shelia writes in a way that allows you to connect with the characters and to take them with you long after the book has ended. You feel like you personally know the characters. Lastly, Francine Rivers. I love the ministry in her books and how she's able to capture your attention and hold it from start to finish.
 What's next for LaCricia A'ngelle?
I thank the Lord for what He has done and is doing in my life. I have many more stories to be released both in the inspirational fiction and romance arenas.
Do you have anything you would like to add?
My motto is: Books can go where bodies can't. I'm blessed to write stories that can be enjoyed by people that I may never physically meet. I thank the Lord for blessing me to have a ministry without borders.
To learn more about author LaCricia A'ngelle, visit her website  www.lacriciaangelle.com  or connect with her on social media:
Facebook: facebook.com/authorlacricia
Twitter: @authorlacricia
Instagram: LaCricia_Angelle