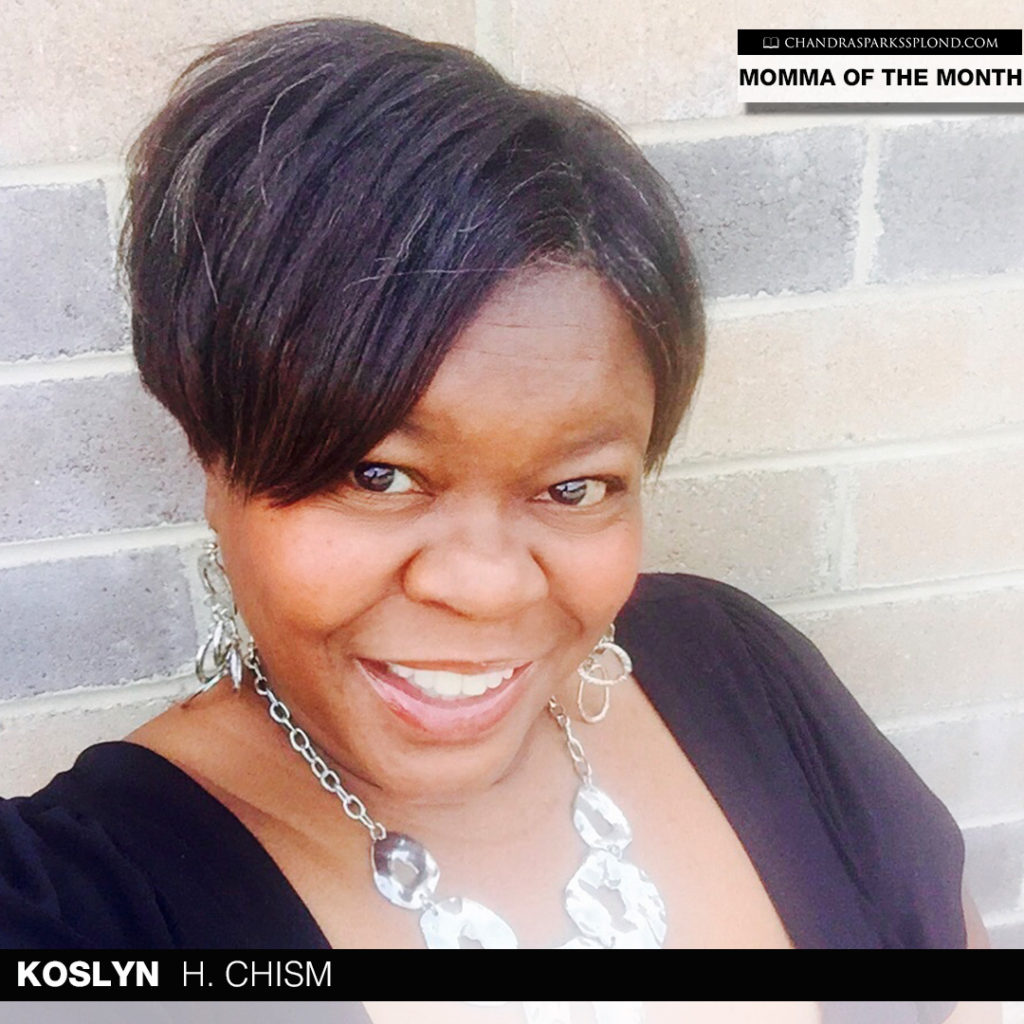 Koslyn H. Chism, the April Momma of the Month, has found a sweet balance for her family life and her gift basket and treat making business.
Tell me about yourself.
My name is Koslyn Chism. I grew up in Birmingham, Alabama, and graduated from Huffman High School. I will be 45 years old in May. I have been married for 21 years to my husband, Chris Chism, who I met while attending college at the University of Montevallo. I graduated with a double major in biology and chemistry in 1996, and we were married in 1997. The following year we started Chism Lawn Care, which is now his full-time business and where I gained my knowledge of owning a small business and pros and cons of self-employment.  We have a 15-year-old daughter, Krissy, who attends Pelham High School.
What do you want your daughter to learn from your life?
From my life, I would like for my daughter to learn to always treat everyone with love and respect, work hard and be resilient, do "your " best,  always pray for guidance and never be afraid to try again. Failure is a part of becoming successful.
What are the best and worst things about living in Birmingham?
I live just south of Birmingham in Pelham. One of the best things about living here is the many opportunities and diversity of people. We are a small city with a family-type feel where kids and adults are very supportive and encouraging of each other. The worst thing about where I live is the traffic.
What is your proudest personal moment?
One of my proudest moments was getting my food trailer and seeing it sit alongside all the large food trucks with my name on it. That was a very surreal moment and one in which I could see that it was "really happening."
What is your proudest mom moment?
It is almost impossible to pick one moment that my daughter has made me proud because she truly makes me proud every day. Krissy is such a hardworking, highly motivated, determined young lady who loves the Lord and has a heart of gold. Every single day, she makes me proud.
How do you juggle being a momma and having a business?
Owning a business and being a mom is indeed challenging because I never want my family to feel neglected or second. I have a big old-fashioned wall calendar that we write all the family events, activities and competitions on first. I make sure I am available for those first, then I fill in the remaining dates with events for me. It has required a different level of time management and commitment to manage both businesses and at the same time make sure my daughter knows that Mommy is always there being her biggest cheerleader. The three of us work together and help each other out a lot. We work, pray and play together!
You've been busy with your business Kreations By Koz. How did you get started, and what advice do you have for others interested in starting a treat business?
Kreations By Koz was started while I was recovering from a hip replacement two years ago. The healing process was very difficult, as I suffer from rheumatoid arthritis and my knees and hips cause me extreme pain. I had worked in emergency veterinary clinics since college and absolutely loved it. Animals have always been my passion, but the physical demand and heavy lifting had become more difficult with my health, so I decided to go ahead and have the knee procedures and hip replacement done. Unfortunately, my joints were more damaged than the surgeons originally thought and the heartbreaking news came that I would not be able to do the physical work and work with animals anymore. One fall could literally put me in a wheelchair for life, so to pass time during my physical therapy, I started making gift basket and wreaths. Pretty soon someone asked about candy apples and chocolate strawberries. I created a Facebook business page, got the required training and license, and the rest is history. For anyone wanting to open a treat making business, I would advise them to pray about it, talk to others in the business , educate themselves on what it truly entails and if that is what you want, then do it. Start small, but start. Grow it at your own pace and be patient with yourself.
What's next for Koslyn H. Chism?
What's next? I would love to eventually open a brick and mortar, a storefront in the Pelham or Helena area is my next goal, but not when I say I'm ready, but when God says it's time.
Is there anything you would like to add?
My best advice is to keep God first. Pray about your next move, and don't give up on yourself. Surround yourself with people who believe in you, support you, encourage you and bring positivity into your life. Spread love, joy and happiness to all those you encounter. Smile…it's contagious.
To learn more about Koslyn H. Chism, email her or connect with her on Facebook pages:
Facebook: Kreations By Koz