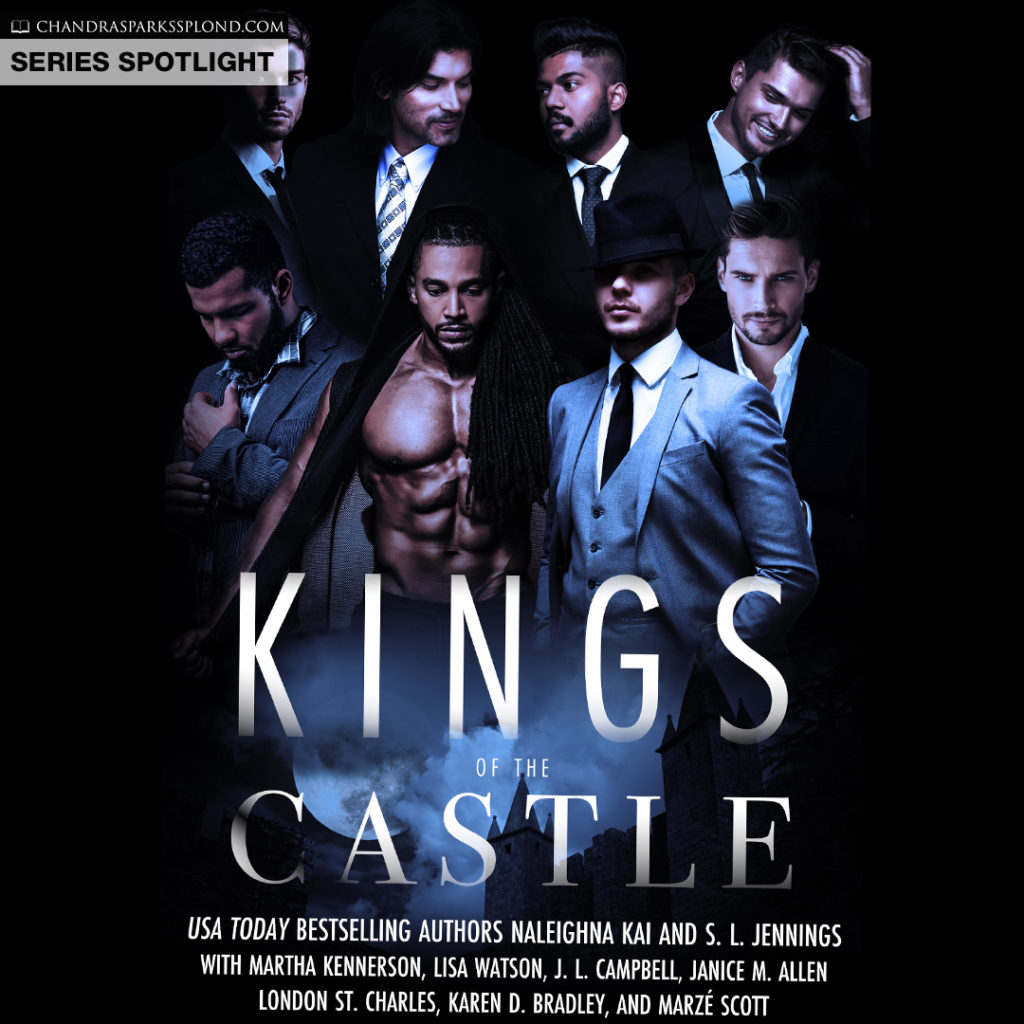 It's always fun when a group of authors get together and create a series. Not only does it give you a chance to read new works from your favorite authors, but it also gives you the opportunity to check out stories by writers who might be new to you.
Over the next few weeks, we'll be meeting the authors of the upcoming Kings of the Castle series. Today, series creator Naleighna Kai is visiting to share why she decided to create the series and to tell us more about it.
Take it way, Naleighna…
I want to believe that love is not a one-time thing. I've experienced true intimate love from an absolutely amazing man only once in my half of a century. Once. And with each novel that I've written since The Pleasure's All Mine, I've been trying to relive that experience because now I write what I have experienced and not what I hope to experience. This has made a major impact on how I write male leads. Over the past year, the effects of that has been taking a hit, all because the possibility of having that again seems bleak given the current dating/marriage landscape.
Every time I read news stories these days or see social media feeds of men who can't handle rejection and hurt and harm a woman strictly for saying they're not interested… Men who can't take it when their women finally wise up and leave, but only to have their lives ended because that man just can't live without that particular woman.  Men who misuse and abuse the women who love and trust them. I need to experience something different even if it's only in writing.
Each author in the series is writing a strong man that every woman can love because he is a protector, a lover, a supporter, and he doesn't mind getting his hands dirty when it comes to protecting themselves, the women, and their family. Yes, this is something that is a familiar theme in romance and romantic suspense; but I wanted something with more of an edge. Something closer to home. Something that would feel real to me, and possibly you as well.
The Kings are all titled based on the area in Chicago where they grew up—Evanston, Lincoln Park, Chatham, Hyde Park, Devon, Morgan Park, Lawndale, South Shore and Wilmette and the areas play a big part in not only in who they are, but in how they give back. Each King is tackling an issue that is prevalent today:  elder care/abuse, domestic violence, immigration, child sex trafficking, politics, Big Pharma, drug lords, forced marriages, misuse of technology, and other areas of current interest and their approach to dealing with them, along with personal conflicts and the appearance of a woman who rocks their world, is amazing.
THE KINGS OF THE CASTLE SERIES is a labor of pure love and trust between authors who have melded over a period of time. They are taking a journey that has cost them in many ways, but they are steadfast in the commitment to give you a new literary love of your life. The beauty of this is you don't have to pick just one. You can love them all. All nine of them.
This world was brought to you by:
Naleighna Kai
S.L. Jennings
Martha Kennerson
J.L. Campbell
Lisa Watson
Karen D. Bradley
Janice M. Allen
London St. Charles
MarZe Scott
If you like romance, suspense, or contemporary fiction, it's past time for you to visit The Castle.
Use my affiliate link to purchase the first book in the Kings of the Castle series.