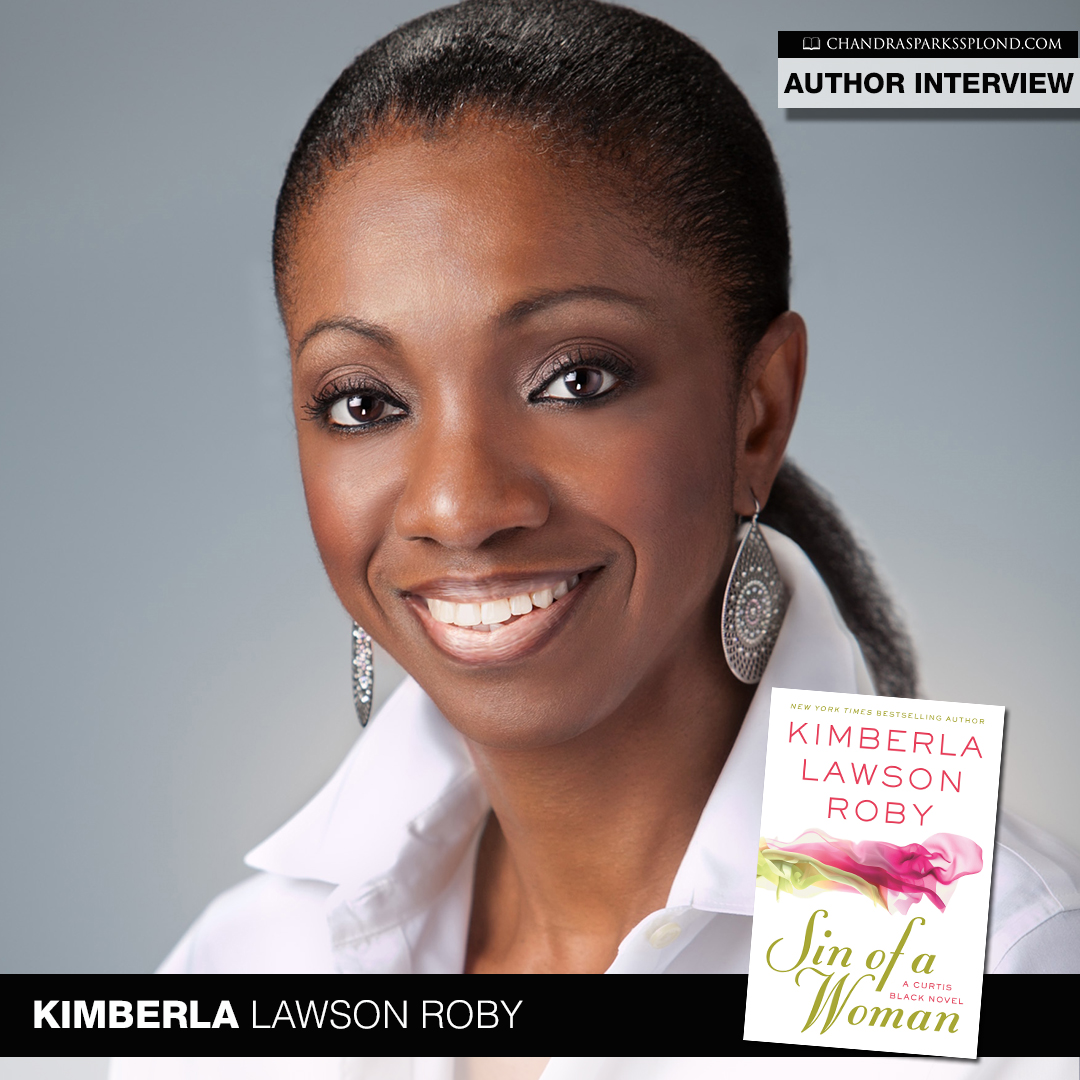 It's always a joy to have New York Times bestselling author Kimberla Lawson Roby visit. Today, she's back to talk about Sin of a Woman, the 14th book in her Reverend Curtis Black series.
Tell me about your book, Sin of a Woman.
Sin of a Woman centers on two women, Pastor Raven Black and Minister Porsha Harrington.  Raven is the ex-wife of Dillon Black and the ex-daughter-in-law of Reverend Curtis Black, and interestingly enough, Porsha is Dillon's former mistress—she is also one of the primary reasons that Dillon and Raven's marriage ended.  Now, however, Raven and Porsha run a ministry together, even though neither of them have been called by God to preach.
Why did you decide to write it?
I wanted to write this story because while I have written about male pastors for years, I've never written about a female pastor, even though more and more women are taking on that position.  Not to mention, not everyone believes a woman should become a senior pastor of a church.
What do you want readers to learn from the story?
My hope is that readers will learn that doing the right thing is always the best thing any of us can do.  Lying and deceiving others is never good, and playing games with God is even worse.
Sin of a Woman is your 14th Curtis Black novel. Who is your favorite character from the series and why?
After all these years, Matthew, Curtis's third child and youngest son, is still my favorite character.  From the time Matthew was a small boy, both his parents made terrible decisions, causing him to experience much humiliation and pain.  Still, Matthew tries to do the right thing, and he has both a big heart and strong compassion for others.
Where will you be touring to promote Sin of a Woman?
Montgomery, Alabama; Richmond, Virginia; Rockford, Illinois; Peoria, Illinois; Chicago, Illinois; Houston, Texas; Cleveland, Ohio; and Dayton, Ohio.
I love the support you get from your fans. To what do you attribute this?
I have always loved my readers, and when it comes to my writing career, they are always my priority.  I am grateful for the tremendous support they continue to give me, and I work hard to have a true relationship with them.
What's next for Kimberla Lawson Roby?
Better Late Than Never will be released in June 2018, which is the 15th title in my Reverend Curtis Black series.
To learn more about Kimberla Lawson Roby, visit her website or connect with her on social media.
www.facebook.com/kimberlalawsonroby
www.instagram.com/kimberlalawsonroby
Use my affiliate link to purchase your copy of Sin of a Woman.