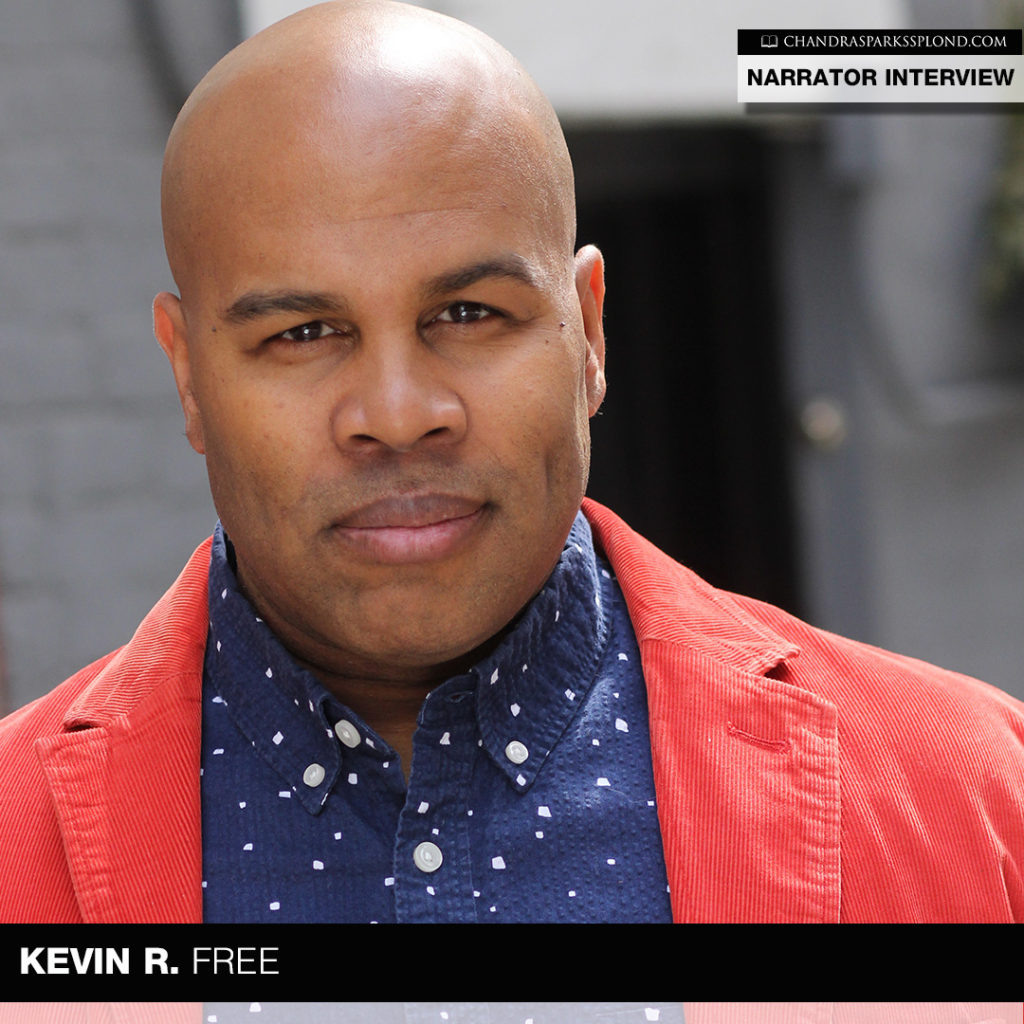 If you're a fan of audiobooks, then it's likely you've been entranced by the voice of Kevin R. Free. I recently spoke with him about his long career.
Tell me a little about yourself and how you got into book narration.
My audiobook story is pretty boring. My manager sent me to an audition in 1999. I had a callback six months later, and then another a few months after that. Then I received my first project shortly after. My first book was called Married Men, written by Carl Weber. I recorded a few chapters. Audiobooks didn't become full-time until 2004, which was the same time that all of my other artistic work (teaching, acting, directing, writing) started to gain momentum, too.
Tell me about your upcoming/most recent project.
I will start recording Around Harvard Square by C. J. Farley for Audible Books in mid-March.
Why did you decide to be a part of the project?
I haven't read much fiction for Audible in the past year or so, and I am a fan of Mr. Farley, so I jumped at the opportunity.
What has been your favorite book to narrate and why?
This is a trick question! Or—at the very least—it's a tough one. I will list some of my favorite experiences: Last year, I recorded some of Martin Luther King's speeches. That was an inspiring experience. I also had the great fortune to record all the books of Jay Bell's Something Like… series, and I loved the epic romance of his main characters. I also really loved Victor LaValle's The Ballad of Black Tom, which is a retelling of HP Lovecraft's "The Horror at Red Hook," set in 1930's Harlem. Finally, I have had an amazing year as the narrator of Martha Wells's sci-fi series Murderbot Diaries.
What's the best part of narrating books?
BOOKS! And learning stories that I may not seek on my own. I have loved all the non-fiction and being conversant in topics that I would never have pursued. I also enjoy being in room by myself to record a book. Recording sessions are great because I get to turn off my phone and just immerse myself into a book.
What's the worst part?
As you might imagine, I don't connect to all the topics about which I have to read. That was more a problem at the beginning of my career; now that I am in the middle of it, my tastes have relaxed a bit. And I am not offered many books that don't interest me.
What's next for Kevin R. Free?
I haven't recorded much in 2019 because of theatrical projects. At the moment, I am at the University of Arkansas directing a production of Suzan-Lori Parks's Topdog/Underdog. When this is over, I prepare for a vacation with my partner in Hawaii for our 20th anniversary. When that's all finished, I have directing projects in New York and Maine. Then I will go to California to act in a play at Marin Theater Company.
Do you have anything you would like to add?
Thank you for including me on your blog!
To learn more about Kevin R. Free, visit his website or connect with him on via social media.
Twitter and IG @kevinrfree