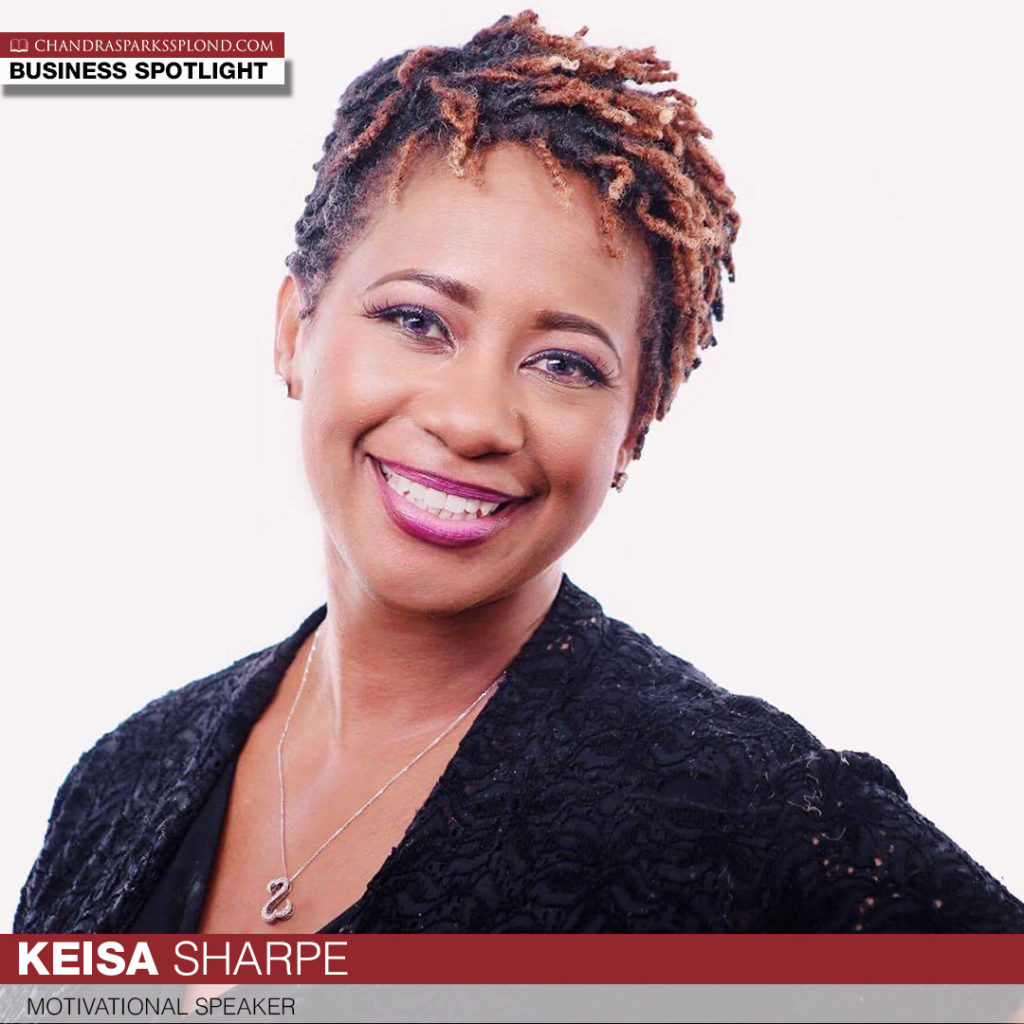 Keisa Sharpe is walking into her destiny. I recently spoke with the author, media trainer and motivational speaker about her decision to embrace her speaking gift.
 Tell me about your motivational speaking business.
I've been speaking to and encouraging audiences for more than 20 years. I started when I worked as a newscaster. I've recently decided to fully accept and embrace it my gifting of speaking and motivating audiences.
Why did you decide to become a motivational speaker?
I more or less accepted the gift that was already there. In 2016, I firmly committed to accept the calling as a speaker. I have a strong desire to encourage and to help others succeed. I don't believe I'd be fulfilled if I don't do this.
What can customers expect when they book you to speak?
Passion, encouragement and genuine love for people undergirds all of my messages. Plus, they'll walk away inspired to walk out their purpose or overcome any obstacle they face.
What do you want people to learn from your life?
That God can use anyone in spite of failures, missteps and loss. And just because you start with a disadvantage,  doesn't mean that you have to stay there. God can catch you up and help you live life beyond your wildest dreams.
What advice do you have for others interested in becoming a motivational speaker?
If that's your true desire, stick with it regardless of how crowded the field seems. No one else has your voice nor your experience. You are not called to speak to everyone, but you're called to speak to someone.
Who and what motivates and inspires you?
A couple of things inspire me. People inspire me…knowing that I can say or do something that can change the course of their destiny. The calling to exhort also motivates me.
What's next for Keisa Sharpe?
I will speak all over the world motivating women to rise above their circumstances. I'll also continue to elevate the manufacturing and profile of the All Shea Naturals brand. It's truly made with love and I want as many people to experience it as possible.
Do you have anything you would like to add?
I have trainings available on my website for business owners. My 20 plus years of communications and business experience are broken down into easy, duplicatable steps.
To book me for a speaking opportunity or to access trainings, go to keishasharpe.com
To purchase moisturizing body products such as Shea Butter and sugar scrub, visit www.allsheanaturals.com.