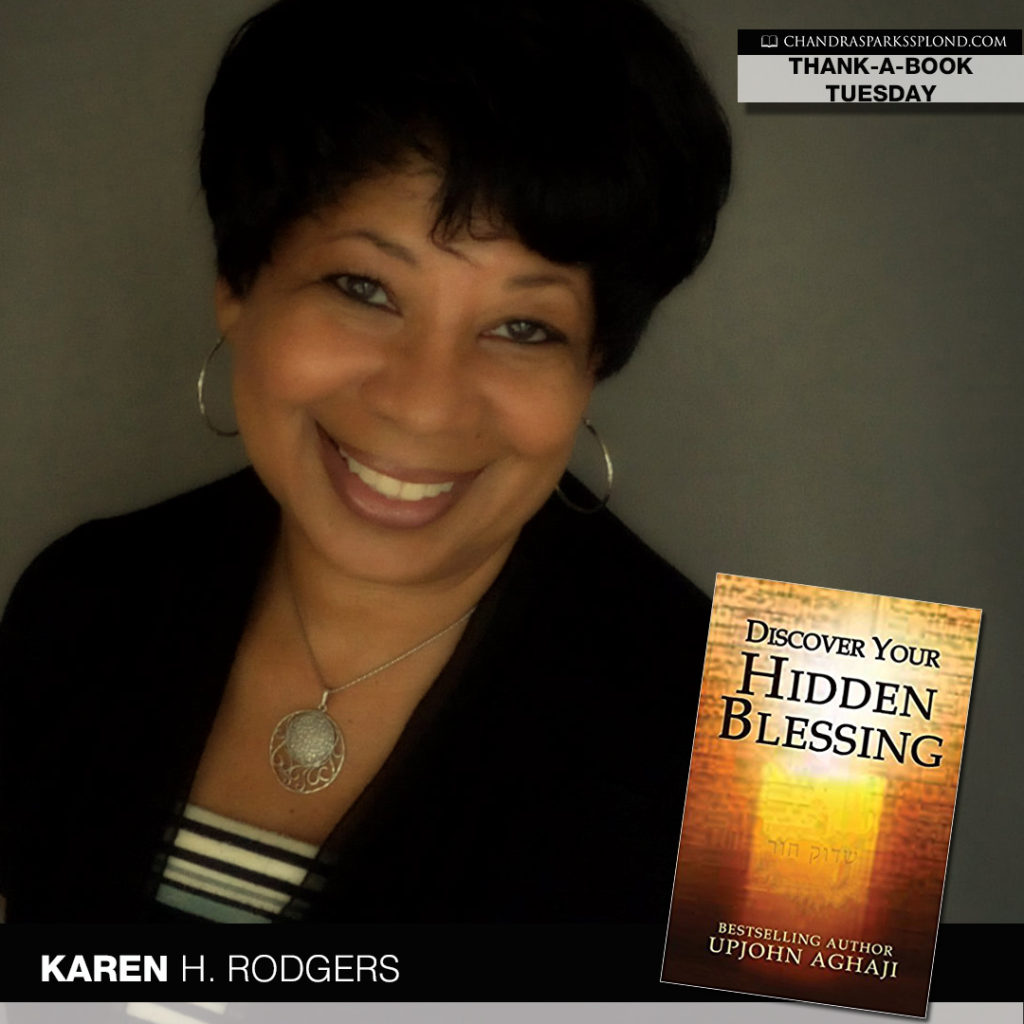 Karen H. Rodgers learned how to discover her hidden blessings in the book that changed her life.
Occupation:  Owner of Critique Editing Services, LLC,  www.critiqueyourbook.com
What is the book that changed my life:? Discover Your Hidden Blessing by Upjohn Aghaji
Here is the synopsis for this book:
Do you want to live the blessed life spoken of in the Bible, the abundant life promised by God? Are you tired of being sad, depressed and unfulfilled?
If so, you will want to discover your hidden blessing as described in this thought-provoking book. Think you know about how God's promise of blessing to Abraham applies to you today? Read this book… You may find that you've been wrong all this time. Learn what the New Testament says about being truly blessed. As you read the scriptures and apply this little known principle to your life, you will forever be changed! In this clear, concise and biblically sound book, Author Upjohn Aghaji will teach you how to walk in the real blessing that God has for you. Begin agreeing with what God says about the blessing.
How did the book impact you?
While I have been blessed to sit under excellent pastors and receive strong Word-based teaching all of my adult life, this book brought new insight into what the bible refers to as the blessing or being blessed in such scriptures as  Matthew 5:3–12, The Beatitudes. The author explains that our loving savior died to provide us with much more than the big house, nice car, designer clothing, etc. When we accepted Jesus as savior, we were filled with His Holy Spirit.  He is the blessing! The book describes what is included in the blessing, and I fell in love with God all over again at the realization of all that is mine because of Jesus' death on the cross. Whether you have been in the fold a day or for many years, whether an occasional bible reader or a seasoned bible teacher, I pray you will become more God-inside minded after reading this book and fully walk in the blessing God has made available to his beloved children.