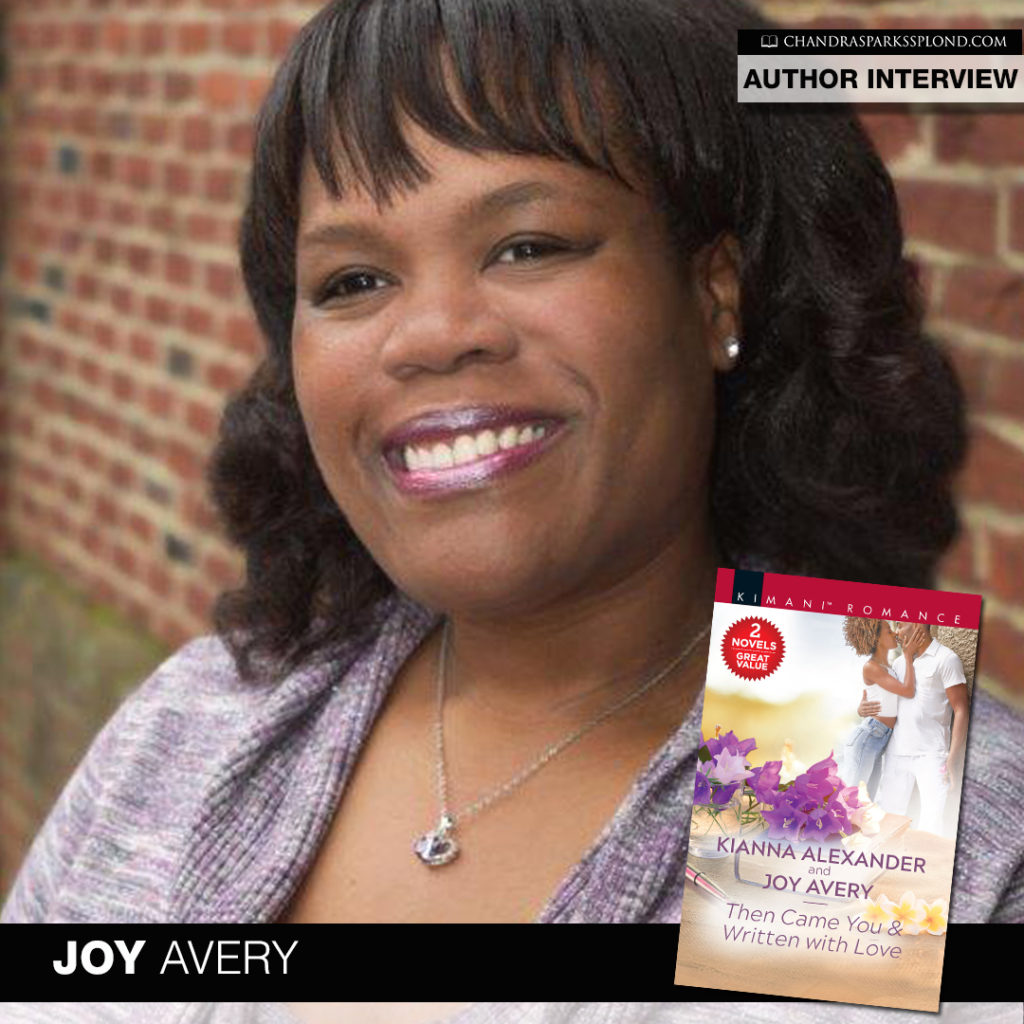 Author Joy Avery is back with a new book in her Cardinal House series.
Tell me about your latest book, Written with Love.
My latest book is Written with Love. It's an enemy-to-lovers love journey, featuring a romance writer and a professional athlete. It's Book 4 in my Cardinal House series.
When Zahra Hart and Gregor Carter find themselves sharing the same lake house, sparks fly.
Why did you decide to write it?
I decided to write this book because the idea of watching two burned-by-love individuals find their way to one another appealed to me. The unlikely couples' journey toward love was a fun story to pen.
Who is your favorite character in the book and why?
While I love both the heroine and hero of this story, I would have to say Gregor Carter is my favorite because of the way he loves his leading lady. Plus, I like the fact that he discovers something new about himself, that showing vulnerability doesn't make you weak.
What was the hardest part about writing the story?
The hardest part about writing Written with Love was making sure Gregor's journey resonated as authentic as possible. For me, writing the male POV is sometimes difficult.
If you were to write a book about your life, what would be the title and why?
A book about my life would be titled, I am Joy. Sweet and simple. I would choose this title because it represents who I am as a person and what I'd like to be to the world, through happiness or hardship.
What is something readers would be surprised to know about you?
Readers would probably be surprised to know that I am a self-taught juggler.
Tell me about a book that changed your life and why.
There are so many, but the first to come to mind is Maya Angelou's collection of poems. Her beautifully written words tell a story, inspire and teach.
What's next for you?
My next book will release in March 2020, Sugar Coated Love. It's a friend-to-lovers tale of two destined hearts. Sugar Coated Love is part of an anthology.
Do you have anything you would like to add?
Thank you for welcoming me here today.
I love meeting readers. I will be at the following events in 2020:
Book Euphoria's Afro-Carnival event in Chicago (March)
A.C. Arthur's Bring Your A Game Reader Appreciation event in Boston (July)
Lasheera Lee's LIGHTS! CAMERA! ACTION 2O20! event in Raleigh (August)
Use my affiliate link to purchase your copy of Written with Love.
To learn more about Joy Avery, visit her website or connect with her on social media:
www.joyavery.com
Facebook.com/authorjoyavery
Twitter.com/authorjoyavery
Instagram.com/authorjoyavery
Goodreads.com/authorjoyavery
Bookbub.com/authors/joy-avery