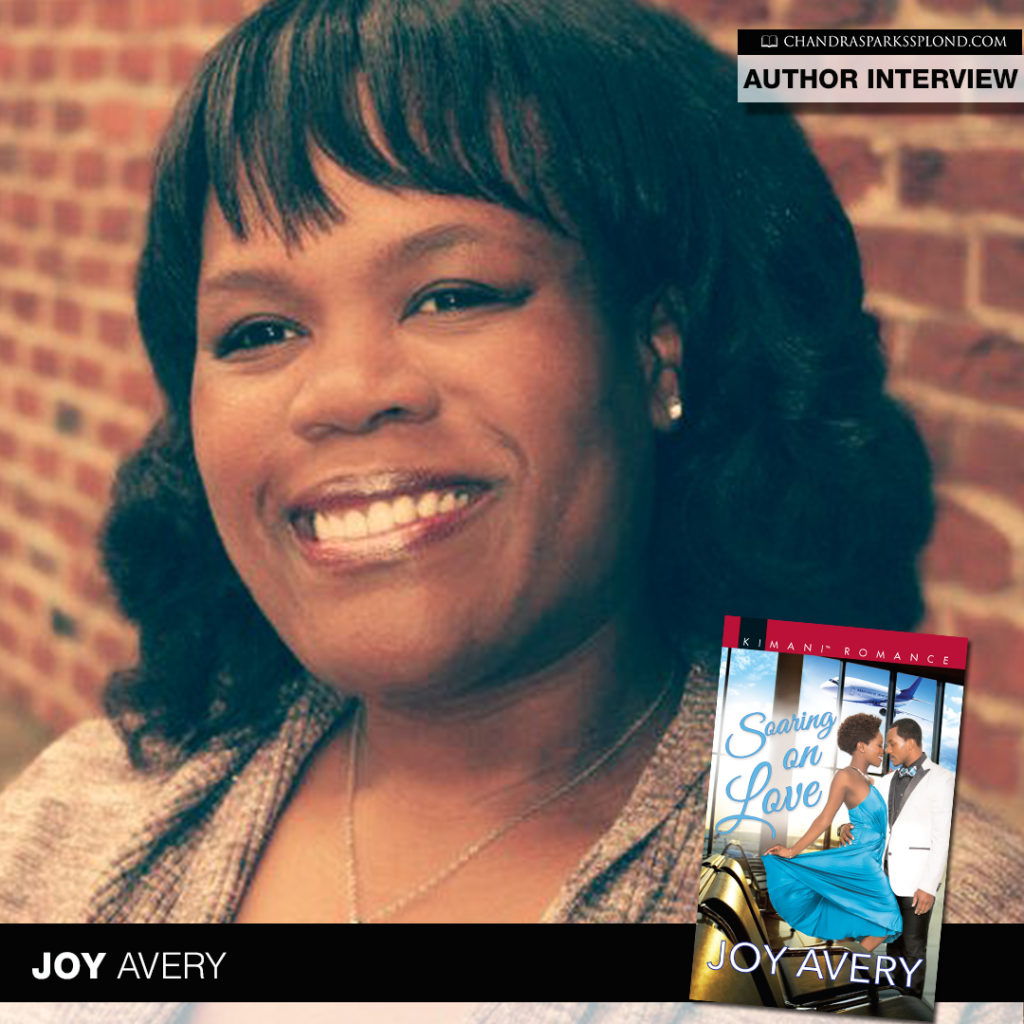 Contemporary romance author Joy Avery believes in the power of love. I recently spoke with her about her latest release, Soaring on Love.
Tell me about your latest book, Soaring on Love.
Snowbound in the North Carolina mountains, a jilted nurse and a troubled aerospace engineer slowly discover that they just might hold the key to each other's happiness, even if they're both determined to ignore it.
Why did you decide to write it?
I decided to write Soaring on Love because Tressa and Roth are the best friends to the main characters in my debut Harlequin Kimani release, In the Market for Love. They held such a potent attraction to one another that it only made sense to give them their own love journey. I had a feeling that watching these two fight for their happily-ever-after would be fun and beautiful.
What do you want readers to learn from the story?
From this story, I hope readers learn to not allow their past to dictate their future and to trust and believe in the power of love.
What do you want readers to learn from your life?
From my life, I hope readers learn to always choose love over hate, laugh and smile as much as possible, encourage others, believe in the power of love and to always follow their dreams.
Who is your favorite romance author and why?
I have several favorite romance authors, but if I'm focusing on just one, I would say Beverly Jenkins. She weaves stories so flawlessly. I always learn something (history-related, as well as craft-wise) from her stories. The settings are so vivid I often feel like I'm right there with the characters.
What's next for Joy Avery?
August 2018, Campaign for His Heart will be released (Harlequin Kimani). I'm currently working on several new indie projects.
Do you have anything you would like to add?
Thank you so much for having me.
Visit her website to learn more about Joy Avery and connect with her on social media.
www.facebook.com/authorjoyavery
www.twitter.com/authorjoyavery
www.instagram.com/authorjoyavery
https://plus.google.com/+AuthorJoyAvery
www.amazon.com/author/joyavery
Please follow and like us: