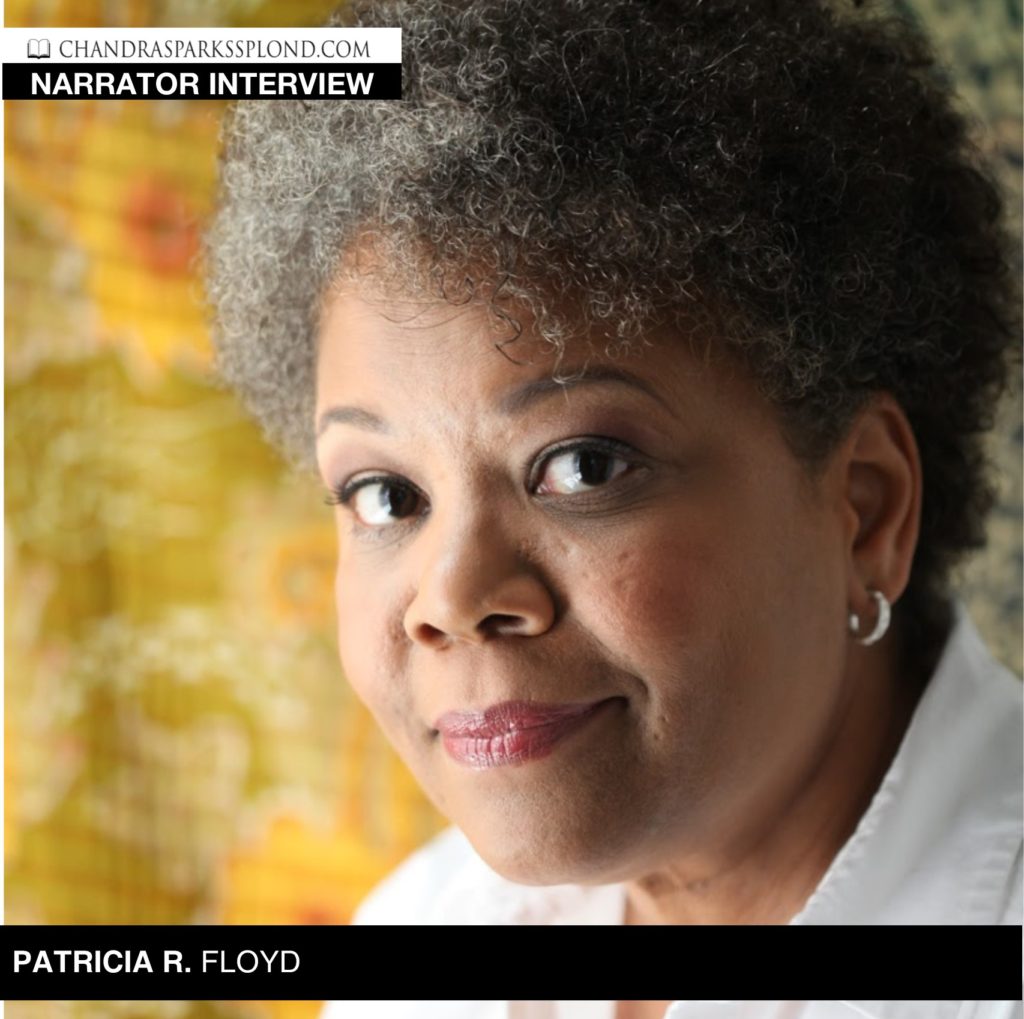 Patricia R. Floyd has been narrating books for more than 20 years. She recently took a break to talk to me about her career.
Tell me a little about yourself and how you got into book narration.
I am a professional actress, voice over artist and theatrical director from Detroit Michigan.  Although I've resided in the New York tri-state area for 30 years, I'm still a Detroit girl at heart. I've been narrating audiobooks pretty close to 20 years, so the details are a little fuzzy.  I do remember that I auditioned sometime in the late 90s/early 2000s and have pretty much been working ever since.
Tell me about your upcoming projects and why you decided to be a part of them.
I don't really know what project is next.  I get projects as they become available. Sometimes there's a wave of material by Black women writers or requiring a female voice like mine.  Sometimes I'm watching dust collect on my phone.  My most recent project was Kingpins: Houston, which is part of a gangster series curated by Carl Weber. Mr. Weber had his favorite street-lit authors all contribute to the series, and he's contributed as well, so it's pretty interesting, and I have narrated, I guess, three or four of books from the Kingpins series.
What has been your favorite book to narrate and why?
It's definitely impossible to narrow down 20 years of work to one favorite book. I've had several over the years included in that group is Freedom in the Family, which is co-narrated with extraordinary Lizan Mitchell, which tells the story of Tananarive Due, the acclaimed African-American sci-fi/ mystery/horror author and her mother, Patricia Stevens Due, a front liner in the Civil Rights Movement in St Augustine, Florida.
I loved this book!  For one thing, you often hear of the Civil Rights struggle as it relates to Mississippi and Alabama. You don't always hear the other regions where demonstrations and sit-ins and marches were taking place. Patricia tells her side of the story from the perspective of being on the front line of the movement along with her husband, who was a civil rights attorney. Tananarive tells her story from the perspective of being a child of the movement and the feelings of abandonment because there was something so much bigger than their personal life at stake.
Another is The Great Sky Woman by, coincidentally, Tananarive's husband, Steven Barnes.  The Great Sky Woman and its sequel Shadow Valley are set roughly thirty thousand years ago and deals with the first African man and woman and to scale Mount Kilimanjaro. I really loved this book! It was wonderfully imaginative, spiritual and mystical.
The last audiobook I'll mention is a more recent one called The Wide Circumference of Love by Marita Golden. It was really heartbreaking, inspiring and unexpected. The patriarch of a prominent African-American family is diagnosed  with Alzheimer's. Ms. Goden explores how it affects the entire family, particularly his wife and primary caregiver.  It really deals beautifully with the question of how to balance caregiving and taking care of yourself.  The Wide Circumference of Love really was a beautiful surprise. I've narrated some racy books in my day, so I can't tell you where my mind went when I first received the book and read the title!
What's the best part of narrating books?
The best part of narrating audiobooks?  Are you kidding me?  No makeup! I can practically go to work in pajamas.  For an actress, that's very refreshing.
What's the worst part?
The worst part has got to be narrating some of the sex scenes. Sometimes at 10 in the morning, you just aren't ready to talk about man-meat and honeypots. Some of euphemisms are hilarious, though!
What's next for Patricia R. Floyd?
I will have a recurring role in an upcoming new show on Epix, Godfather of Harlem, airing this fall.