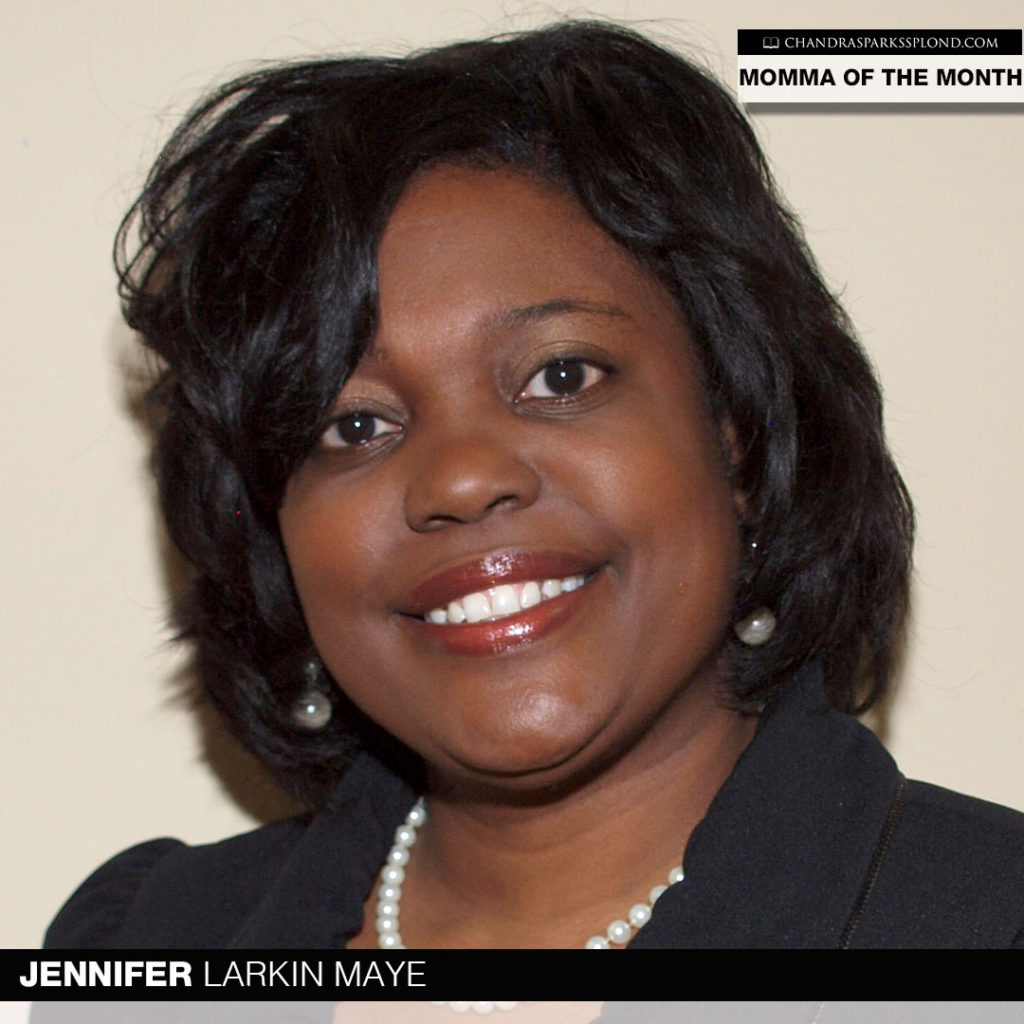 Dr. Jennifer Larkin Maye is making a difference in the lives of so many families, including her own.  
Tell me about yourself.
My name is Jennifer Larkin Maye.  I am 48 years old.  I grew up in Livingston, Alabama (Sumter County).  I have two children, Michael Lamont Maye, Jr. and Phillip Larkin Maye.  My spouse's name is Michael Lamont Maye, Sr.  I currently serve as director of professional learning for the Jefferson County School District.
What do you want your kids to learn from your life?
I want my children to know that they are blessings from God who were placed on this earth to serve others, provide for their families and be productive citizens.  I also want them to know that every good and perfect gift comes from God, so they should thank and praise him daily.
What are the best and worst things about living in Birmingham?
The best things about Birmingham is the city is made of up such a diverse group of people and there are several nice places to eat and spend time with family and friends.  The worst thing about Birmingham is rush-hour traffic!
What is your proudest personal moment?
My proudest personal moment is when I completed my doctorate degree at Samford University.
What is your proudest mom moment?
My proudest mom moment is when my boys received Christ and were baptized at Sixth Avenue Baptist Church.
What is your proudest wife moment?
My proudest wife moment is being by my husband's side when he received his second kidney transplant in 2015.
What advice do you have for mommas who have kids involved in sports?
My advice to mommas who have children in sports is to support them both on and off the field.  Always stress to them the importance of balancing academics and extra-curricular activities.  Most importantly, be there for them in both good and bad times and offer words of encouragement, strength and hope.  Be there for them in their darkest moments and cheer the loudest when they shine the brightest!  They will always need your support! Find the time to attend every event possible!
What's next for Jennifer Larkin Maye?
This is my 25th year as an educator in the State of Alabama; however, I have a few good years of ahead of me.  I would like to serve as an assistant superintendent and ultimately a superintendent in a school system.  After retirement, I would like to serve as an educational consultant and spend quality time with family and friends.
Is there anything you would like to add?
Thank you for this opportunity to be featured in this blog.  I think it is extremely important for women to support, encourage and uplift one another.  We also need to seek strong networks, and this blog is an avenue to begin establishing both personal and professional relationships.