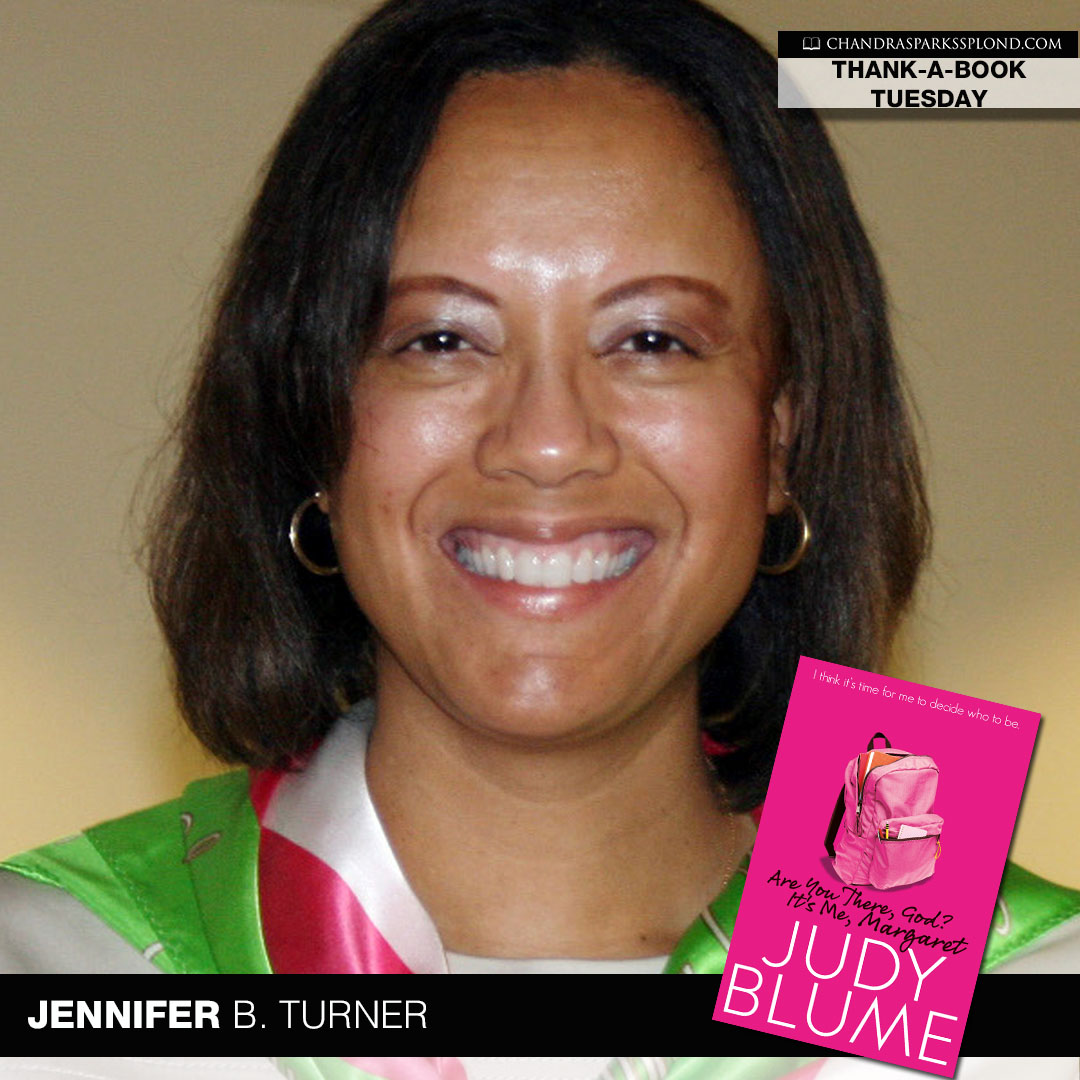 Jennifer B. Turner, a lumber process safety manager with Georgia Pacific LLC., reached back to her childhood to find the book that changed her life.
What is the book that changed your life?
If I think about all the books I have read, there are many books that I absolutely love, but the book that changed my life was when I was a pre-teen.  It was Judy Blume's Are You There God? It's Me Margaret. I was familiar with Judy Blume because I read her Fudge series (Tales of a 4th Grade Nothing, Otherwise Known as Sheila the Great…), but this book was special.
Tell me about the book.
From Amazon…
Margaret Simon, almost twelve, has just moved from New York City to the suburbs, and she's anxious to fit in with her new friends. When she's asked to join a secret club, she jumps at the chance. But when the girls start talking about boys, bras, and getting their first periods, Margaret starts to wonder if she's normal. There are some things about growing up that are hard for her to talk about, even with her friends. Lucky for Margaret, she's got someone else to confide in…someone who always listens.
Why did it impact you?
Are you there God, It is Me Margaret impacted me because it was one of the first books I read (actually devoured) that validated my feelings as a pre-teen about to hit puberty at full speed. While I had a pretty healthy self-esteem at that age, my friends and I were the typical giggly preteen girls.  I don't think we were "mean" girls, but we talked a lot about boys, our body changes, clothes, entertainers/TV and friendships.  When I didn't experience something  they did, I wondered if I was the normal one. As I reflect back, I call it one of those coming-of-age books for my generation (Gen X), and I am glad I was exposed to it.
Is there anything you would like to add?
I just think it is vital for young people to read and explore subjects of interest. Reading was encouraged by my parents, and I still love to curl up with a good book. Now I curl up more with my  Kindle!  I gravitated toward the books that were relevant to me at the time such as the Judy Blume books. What I didn't realize at the time was that my friends and I exchanged books and discussed them all the time. We were our own book club!  Those books helped us build our friendships and interests. It is awesome to see the number and breath of books available now for the YA audience.
Use my affiliate link to purchase your copy of Are You There, God? It's Me, Margaret. If you would like to be featured, email me at cssplond@gmail.com.