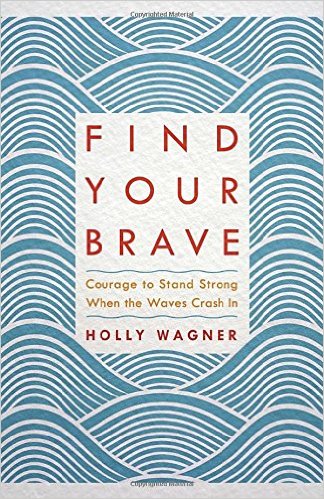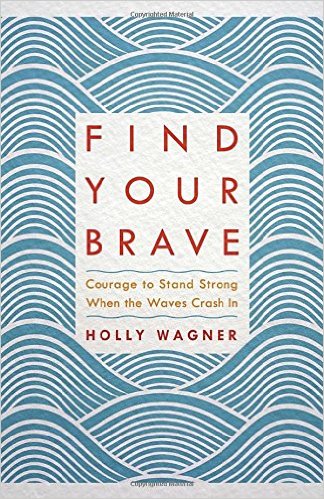 Holly Wagner has had a busy year, and with the release of a new book, it doesn't look like she'll be slowing down any time soon. The author, pastor of Oasis Church and founder of GodChicks/She Rises recently took time to talk with Hope for Women about her latest book, Find Your Brave.
Tell me about your book, Find Your Brave and why did you decide to write it.
Sometimes life is smooth sailing, but often there are some serious, horrible storms we have to go through. So many of us have been through challenging moments, whether it is a loss of some kind, an illness, a relationship breakdown, a career crisis or just the seemingly ever-present loneliness. After navigating my own storms, cancer and loss included, and pastoring a church for over 30 years, I have realized that it is the choices we make in the midst of these stormy moments that determine how we reach shore. My heart in writing this book is to equip people to handle and get through their own hard moments, so they can come out with their sanity and faith intact—and then be able to help others.
What does it mean to find your brave, and what is the biggest lesson you want readers to learn from the book?
As I navigated challenge after challenge, there were many times I wanted to throw my hands up and quit. Finding your brave is about choosing to rise when life is trying to take you down. It is refusing to sink. As they read the book I hope the readers see my vulnerability and my determination to be brave in the midst of the battles, and that it would encourage them that they too can find their brave. Together we are better.
What is the biggest lesson you want readers to learn from your life? 
Day by day, each of us are leaving a legacy for a generation that will follow. From my life, I hope that people learn determination, joy, and see a real faith in God that can sustain through all seasons.
Tell me about GodChicks and She Rises. Why did you decide to start them?
GodChicks started out as the women's ministry of Oasis Church almost 20 years ago and then quickly grew beyond our walls. Twelve years ago we began hosting an annual conference called She Rises. Last year, over 3,000 women came and gathered in the Dolby Theatre (where they have the Academy Awards). It was the first Christian event in that iconic venue, and I am so excited that us girls got to be the first one! The conference has included teaching, by awesome Bible teachers—Beth Moore, Louie Giglio, Joyce Meyer, Christine Caine, Lisa Bevere, and others—as well as great music and inspiring creativity. There is always a humanitarian aspect to the conference because we think any gathering of women should include making the world a better place. She Rises is for every woman. It's about revealing the God-given purpose inside you and equipping you to make a difference in your world. It's about rising up even in challenging times. It's about building lasting friendships and encouraging each other on this journey of life.
What's next for Holly Wagner? 
This has been a full year for me…a new book, and building and planning She Rises…so I think a vacation is next for me! Ha!
To learn more about Holly Wagner's new book, visit her website, FindYourBrave.com or connect with her on Instagram, Twitter or Facebook. To learn more and GodChicks and She Rises, visit the website.
(via Hope for Women)