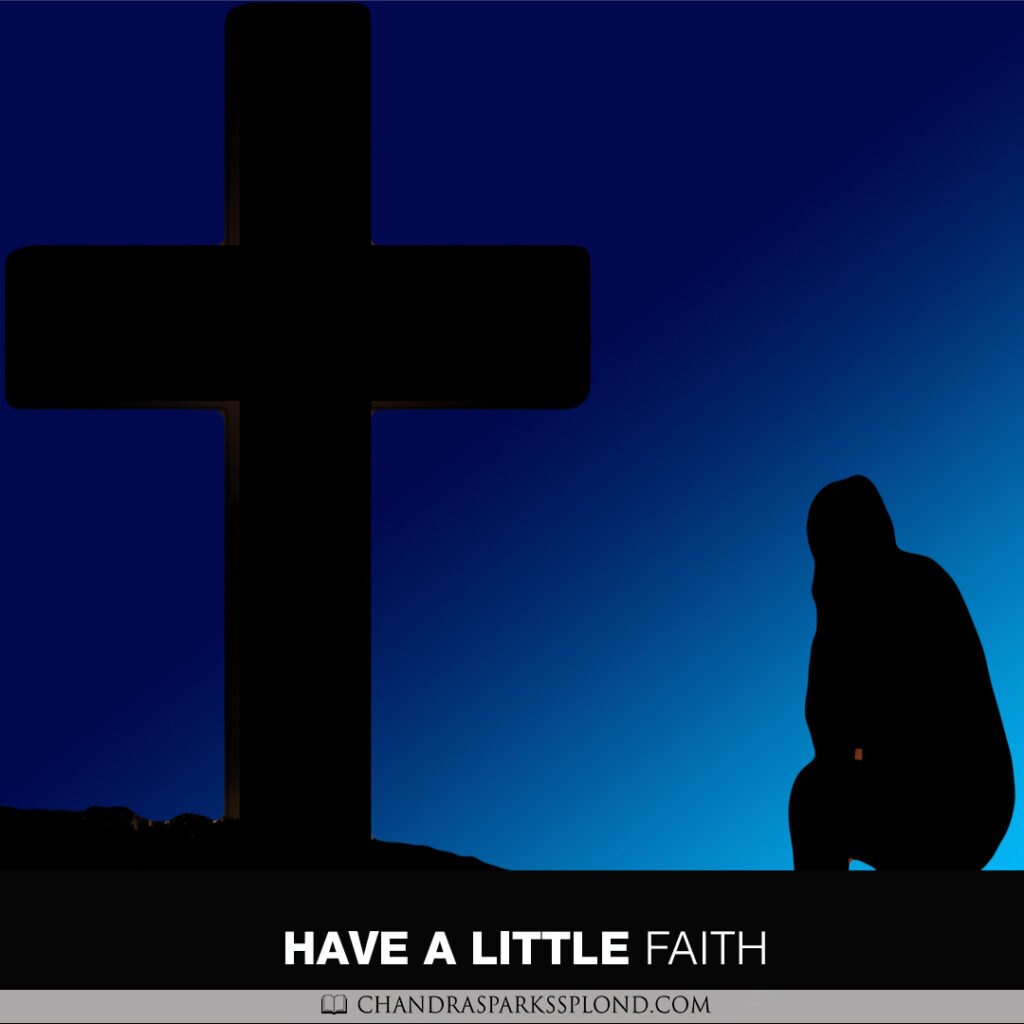 I've been in a really interesting season lately. For the first time in my life, I feel like I'm living without a plan. If you know anything about me, you know, plans are a way of life for me, so not having one is very…unsettling.
As much as I want to have all the answers and know my next steps, I'm learning I have to embrace this season and trust that God has a plan for me and that He is providing me just enough light for the step I'm on. In essence, I'm learning to have a little faith.
I'm learning to cling to scripture and to not give up just because the path isn't always clear enough for me. I'm learning that on those days when I feel like giving up, it normally means I'm closer than ever to my breakthrough because the devil is in overdrive trying to distract me and make me believe his lies. I'm learning that giving up is not an option and that I need to have a little faith.
Here are a few scriptures to motivate and encourage you on those days where you may be struggling with your faith.
Matthew 21:22—And whatever you ask in prayer, you will receive, if you have faith.
Luke 1:37—For nothing will be impossible with God.
2 Corinthians 5:7—For we walk by faith, not by sight.
Romans 10:17—So faith comes from hearing, and hearing through the word of Christ.
Hebrews 11:1—Now faith is the assurance of things hoped for, the conviction of things not seen.
Hebrews 11:6—And without faith it is impossible to please him, for whoever would draw near to God must believe that he exists and that he rewards those who seek him.
Ephesians 2:8–9—For by grace you have been saved through faith. And this is not your own doing; it is the gift of God, not a result of works, so that no one may boast.
Proverbs 3:5–6—Trust in the Lord with all your heart, and do not lean on your own understanding. In all your ways acknowledge him, and he will make straight your paths.