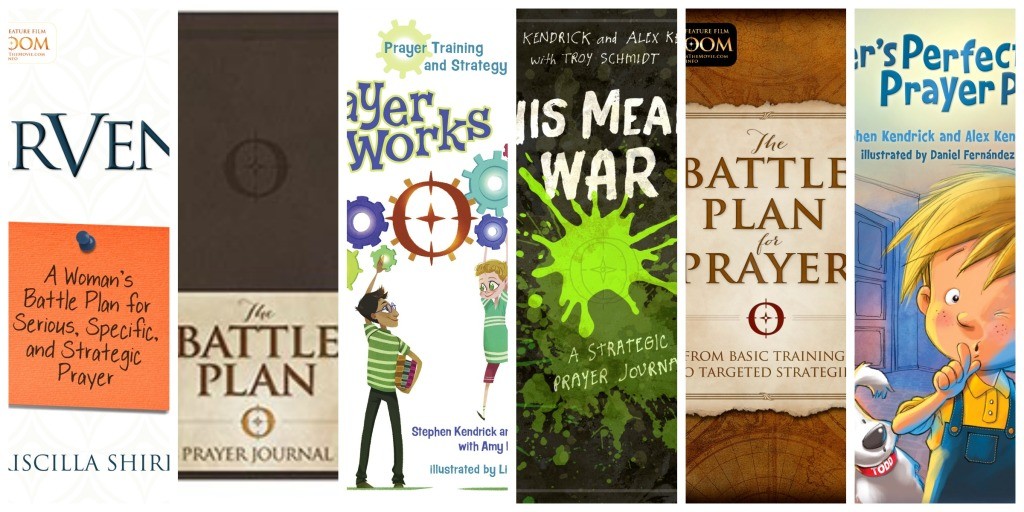 War Room books will help the entire family
(via Hope for Women magazine)
Like many across the country, my family
and I were in line opening weekend to see the much-anticipated movie War Room. The latest film by brothers Alex and Stephen Kendrick, which looks at the power of prayer, inspired me to get more serious about my prayer life. I was trying to figure out how to go about it when I found out about the series of books for the entire family related to the movie
. Check them out:
Fervent: A Woman's Battle Plan to Serious, Specific and Strategic Prayer by War Room star, renowned speaker and New York Times bestselling author Priscilla Shirer helps readers build a prayer arsenal by focusing on 10 specific areas of prayer. Readers are encouraged to write out their own personal prayers using tear-out sheets included in the book.
Peter's Perfect Prayer Place helps readers in kindergarten through third grades tolearn
important lessons about talking to God. The book, which was written by War Room producers Alex and Stephen Kendrick, features a fold-out prayer chart and stickers so kids can record their prayers and how God answers them.
Prayer Workers: Prayer Training and Strategy for Kids by Alex and Stephen Kendrick with Amy Parker seeks to make kids
in third through sixth grades more aware of the power of prayer and to get them actually praying. Filled with activities, illustrations and writing prompts, the book also offers perforated journal pages so readers can post their prayers.
Do you want to become better at prayer, but you're not sure how to go about it? Check out The Battle Plan for Prayer by Alex and Stephen Kendrick. Readers will learn about effective prayer and how to use it to develop a more intimate relationship with God, as well as create specific prayer strategies for each area of their life.
If you or someone in your family
is not a fan of posting your prayers, but you would still like to keep track of them, then you might like the two journals—This Means Warand The Battle Plan for Prayer Journal—that are also available.
Learning
to pray and helping your family to develop specific strategies is a great way to help a family that prays together, stay together. Share with Hope via the comments how prayer has changed your life by October 12, 2015, and one lucky reader will win a family pack of all the prayer books mentioned in today's article, courtesy of B&H Publishing Group.