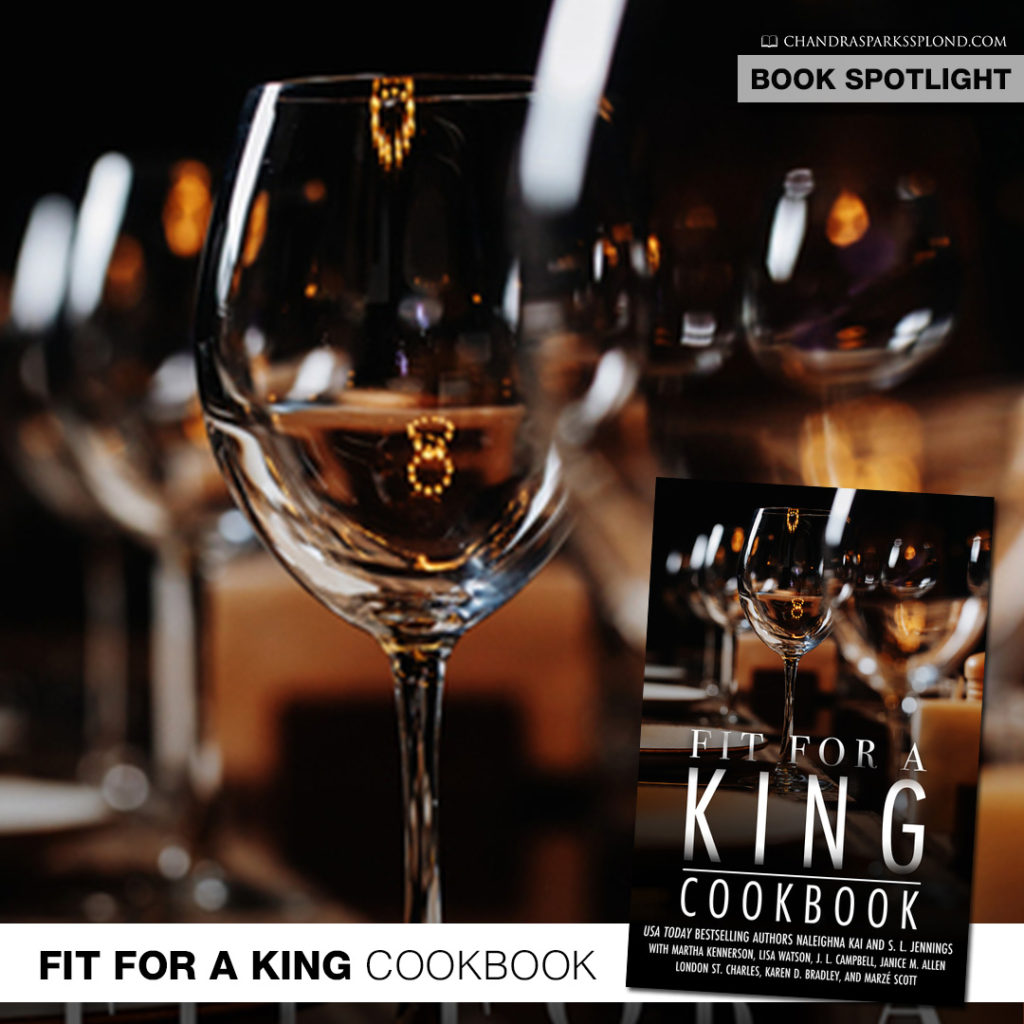 If you're looking for new recipes or want to get some cooking done in between your reading, check out the Fit for a King cookbook from some of your favorite authors.
This free cookbook is inspired by the Kings of the Castle Series, which includes books from USA TODAY bestselling author Naleighna Kai and New York Times bestselling author, S.L. Jennings, as well as national bestselling authors Martha Kennerson, Lisa Watson, J.L. Campbell, Janice M. Allen, London St. Charles, Karen D. Bradley, MarZé Scott and some of their friends, including yours truly, have also contributed to the cookbook. I've included a recipe for baked Hawaiian sandwiches, which my husband loves.
"Food and books both unite people, so we thought it would be fun to offer readers a way to extend their reading experience and to connect with us on a different level," Kai said.
The Fit for a King cookbook, complete with recipe photos and book excerpts, contains an interesting mix of cuisines from India, Italy, Southern USA, Africa, and many other places—everything from childhood favorites to main meals that are sure to please the most discriminating taste buds.
"It was destined that we do one to accompany the Kings of the Castle Series. Thanks to the advice of Siera London, this is our third one and the best marketing piece we've had to date," said Kai who came up with the concept for the second cookbook, which focused on summer recipes and included a different set of authors, in addition to the Fit for a King cookbook. "There are people who bypass promo material, but they do a backtrack when they hear the word cookbook."
Download your free copy of the cookbook at http://bit.ly/FitforaKingCookbook
To find out more about the nine-book standalone King of the Castle series, visit
http://bit.ly/KingsoftheCastleSeriesAmazon
Photo credit: Covers designed by Woodson Creative Studio
[email protected]