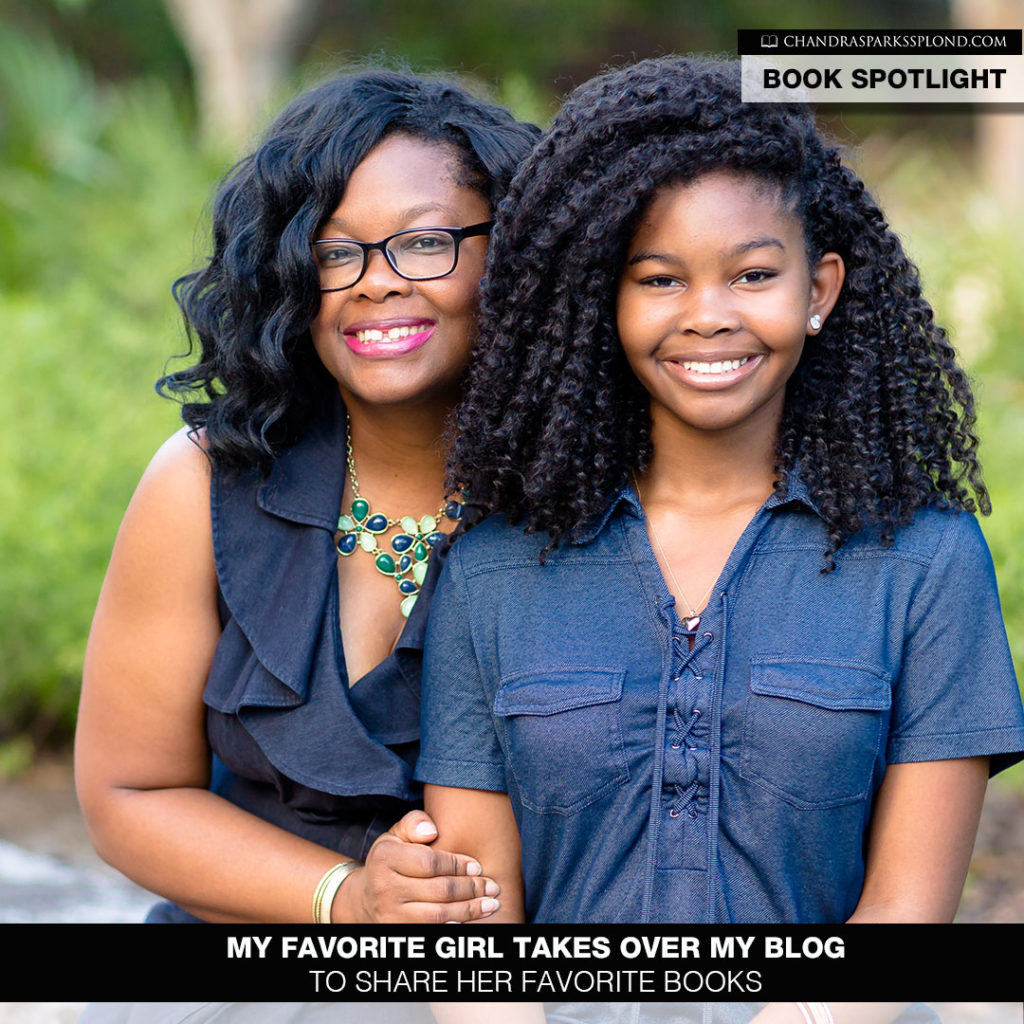 In honor of my favorite girl's special day, she's taking over my blog. Take away, Jess…
Hey, y'all! My name is Jess, and today is my 15th birthday! That's a whole decade and a half. In honor of my birthday, my mom asked me to tell y'all some of my favorite books and series.
Allegedly
by Tiffany D. Jackson

About the Book:
Mary B. Addison killed a baby.
Allegedly.
She didn't say much in that first interview with detectives, and the media filled in the only blanks that mattered: a white baby had died while under the care of a churchgoing black woman and her nine-year-old daughter. The public convicted Mary and the jury made it official. But did she do it?
There wasn't a point to setting the record straight before, but now she's got Ted—and their unborn child—to think about. When the state threatens to take her baby, Mary's fate now lies in the hands of the one person she distrusts the most: her momma. No one knows the real momma. But does anyone know the real Mary?
My Thoughts:
This book was amazing. My mom and I listened to it on our spring break trip, and we were on the edge of our seats the whole time trying to piece together the clues. The audiobook was also read by Bahni Turpin (my favorite audiobook reader). If you haven't heard her read an audiobook, you definitely should.
The Selection series
by Kiera Cass

About the Books:
For 35 girls, the selection is the chance of a lifetime—the chance to live in a palace and compete for the heart of gorgeous Prince Maxon. But for America Singer, being selected is a nightmare. It means turning her back on her secret love with Aspen, who is a caste below her, and leaving her home to enter a fierce competition for a crown she doesn't want.
Then America meets Prince Maxon. Gradually, she starts to question all the plans she's made for herself—and realizes that the life she's always dreamed of may not compare to a future she never imagined.
My Thoughts:
The Selection Series is one of the absolute best series. It's similar to Hunger Games with a royal spin on it. And if I haven't convinced you yet… it's like The Bachelor.
Gilda Joyce series
by Jennifer Allison

About the Books:
Ever since her father died, quirky Gilda Joyce has been working hard to sharpen her psychic skills. She's determined to communicate with spirits from the Other Side and become a crack investigator of spooky, twisted mysteries. After wrangling an invitation to visit relatives in San Francisco, Gilda discovers that her dreary, tight-lipped uncle and his strange, delicate daughter need her help to uncover the terrible family secret that has a tortured ghost stalking their home. From poignant to hair-raising and hilarious, this is a behind-the-scenes, tell-all account of the very first case in the illustrious career of Gilda Joyce, Psychic Investigator.
My Thoughts:
I love the Gilda Joyce series because she's a psychic investigator around my age and I love trying to solve the mysteries while reading. It's also similar to Veronica Mars (one of my favorite tv shows) about a teen private investigator.
The Confession series
by James Patterson and Maxine Paetro

About the Books:
On the night Malcolm and Maud Angel are murdered, Tandy Angel knows just three things: 1) She was the last person to see her parents alive. 2) The police have no suspects besides Tandy and her three siblings. 3) She can't trust anyone—maybe not even herself.
As Tandy sets out to clear the family name, she begins to recall flashes of experiences long buried in her vulnerable psyche. These memories shed light on her family's dark secrets, and digging deeper into her powerful parents' affairs proves to be a disturbing and dangerous game. Who knows what any of the Angels are truly capable of?
My Thoughts:
The Confessions series is one of James Patterson teen series, and it's really really good. Again, it's a mystery series, and I enjoyed uncovering the Angel family secrets.
The Hate U Give
by Angie Thomas

About the Book:
Sixteen-year-old Starr Carter moves between two worlds: the poor neighborhood where she lives and the fancy suburban prep school she attends. The uneasy balance between these worlds is shattered when Starr witnesses the fatal shooting of her childhood best friend Khalil at the hands of a police officer. Khalil was unarmed.
Soon afterward, his death is a national headline. Some are calling him a thug, maybe even a drug dealer and a gangbanger. Protesters are taking to the streets in Khalil's name. Some cops and the local drug lord try to intimidate Starr and her family. What everyone wants to know is: what really went down that night? And the only person alive who can answer that is Starr.
But what Starr does—or does not—say could upend her community. It could also endanger her life.
My Thoughts:
I loved how realistic the book is, and I related to it a lot. I also love Angie Thomas in general as an author. Also, this audiobook was read by Bahni Turpin. I also loved the movie because it was really close to the book.
Well that's my list of some of my favorite books and series. I hope you get a chance to read some of them.