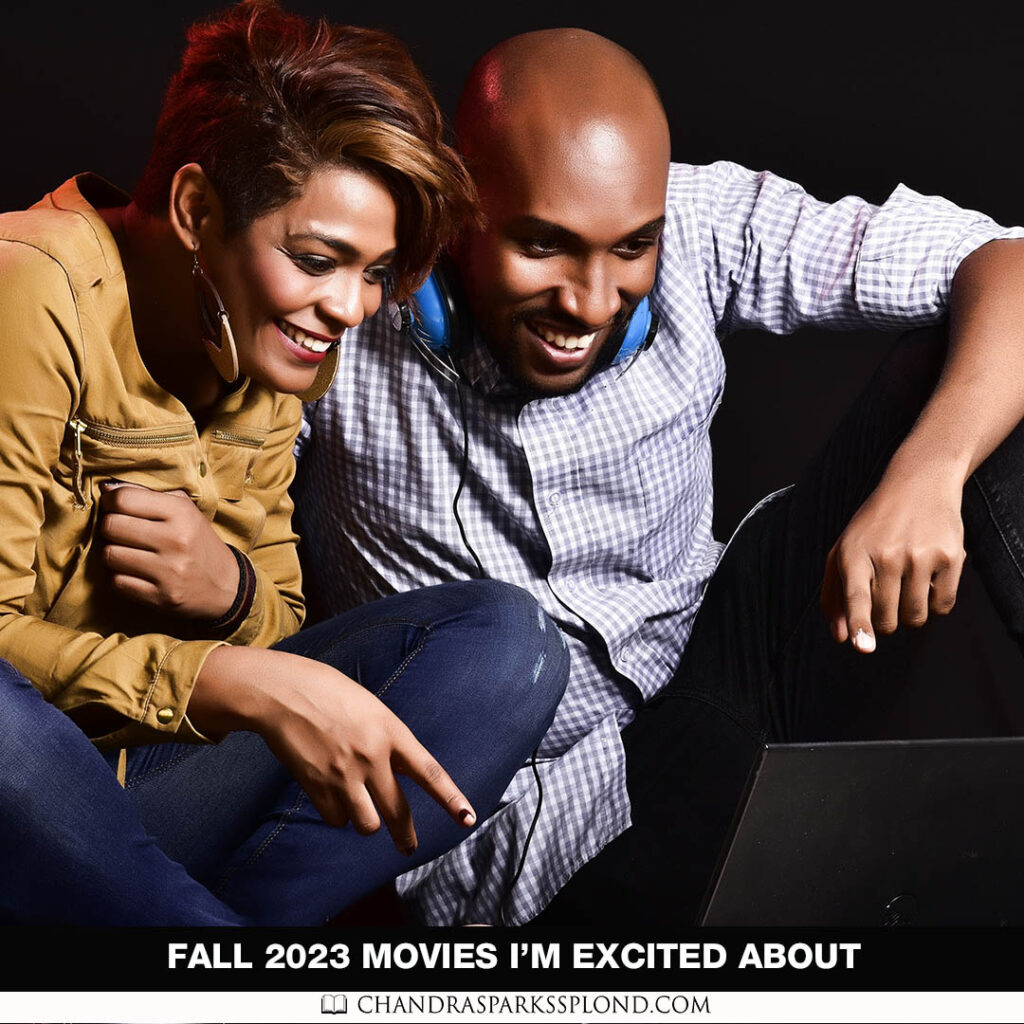 Normally this week I would be awaiting the start of the fall premieres, but thanks to the writers strike, we'll be waiting to see new shows for the foreseeable future. Luckily, all is not lost. There are a few new movies that will be coming out. Here are releases I'm excited about this fall.

Love and Murder: Atlanta Playboy
BET+
September 21
Follows Lance, a prominent Atlanta businessman known for both revamping the city's 911 system and his proclivity for women. There are many theories and claims about who would have wished him dead when he is discovered dead in his own home. The movie stars Taye Diggs.
Kountry Wayne: A Woman's Prayer
Netflix
September 19
Rising star comedian Kountry Wayne reflects on a variety of topics, including fatherhood, gender dynamics, and religion.
Plus One
Theaters Nationwide
September 29
Lizzie (music superstar Ashanti) is looking to have the perfect destination wedding thanks to her doting father (Cedric the Entertainer) but her carefully laid plans are thrown into disarray when her 'man-of-honor', Marshall (Jonathan Bennett, Mean Girls), brings his 'ex-from-hell', Marie.
Best.Christmas.Ever!
Netflix
November 16
Every year at Christmas, Jackie sends a cocky newsletter to her friend Charlotte. Fate brings Charlotte to Jackie's doorstep. As a result, Charlotte tries to prove that her friend's life is not perfect.
Trolls Band Together
Theaters Nationwide
November 17
Poppy discovers that Branch and his four brothers were once part of her favorite boy band. When one of his siblings, Floyd, gets kidnapped by a pair of nefarious villains, Branch and Poppy embark on a harrowing and emotional journey to reunite the other brothers and rescue Floyd from a fate even worse than pop culture obscurity.
Dashing Through the Snow
A divorced social worker takes his daughter on a ride along with him on Christmas Eve. The movie stars Lil Rel Howrey and Chris "Ludacris" Bridges.
Good Burger 2
November 2023
Paramount Plus
Good Burger 2 is an upcoming American comedy film starring Kenan Thompson and Kel Mitchell. It is a sequel to the film Good Burger (1997), which was itself based on a comedy sketch featured on the Nickelodeon series All That. It is scheduled to be released in November 2023 on the streaming service Paramount+.
The Color Purple
December 25, 2023
Theaters Nationwide
Based on the stage musical of the same name, which in turn is based on the 1982 novel of the same name by Alice Walker. It is the second film adaptation of the novel, following the 1985 film directed by Steven Spielberg. Spielberg and Quincy Jones return to produce this version, along with the stage musical's producers Scott Sanders and Oprah Winfrey, the latter of whom also starred in the 1985 film as Sofia. The film stars Fantasia Barrino (in her feature film debut), Taraji P. Henson, Danielle Brooks, Colman Domingo, Corey Hawkins, H.E.R., Halle Bailey, Aunjanue Ellis, and Phylicia Pearl Mpasi.
---
Info complied from IMDB and Wikipedia.