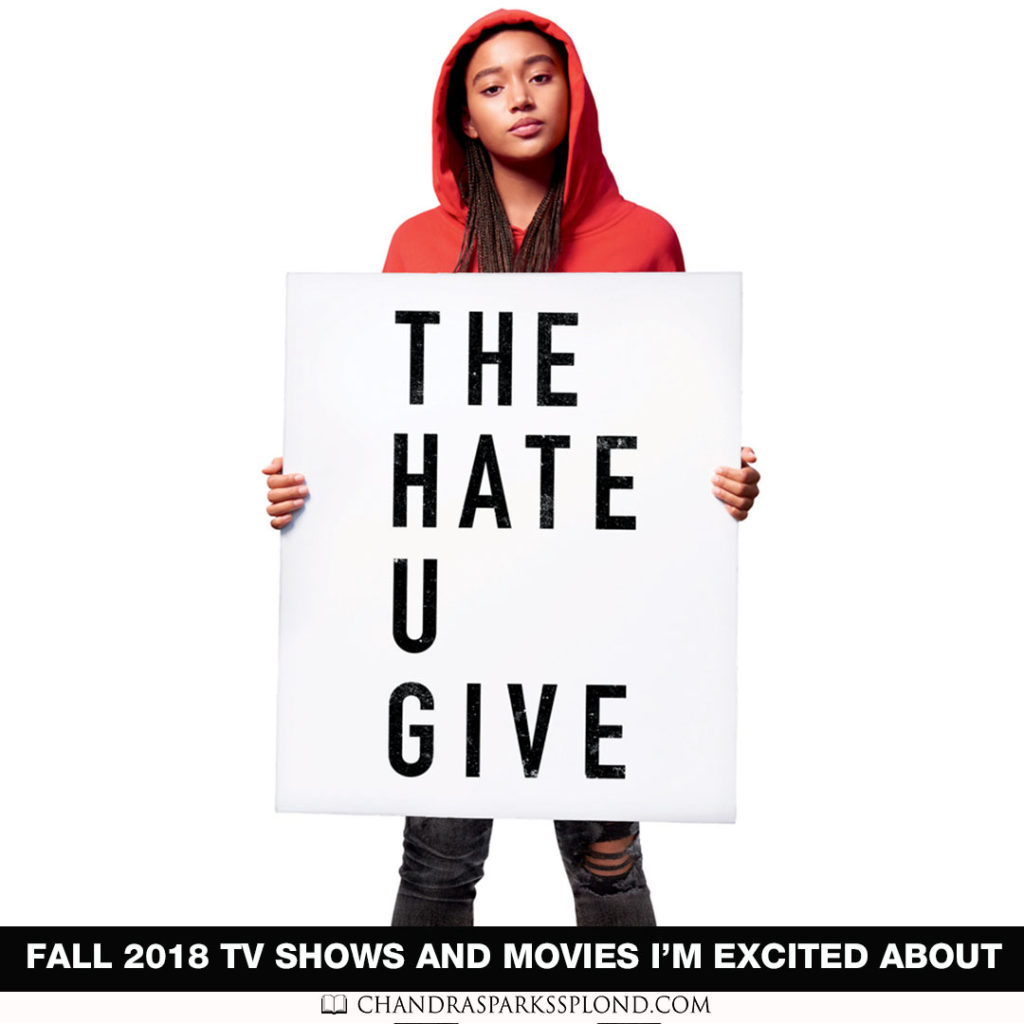 It's shaping up to be a fall full of must-see TV and movies. I searched online and found quite a few shows I'm looking forward to. Check them out. Thanks to TV Guide and The New York Times for the information. Please note shows are listed in order of premiere dates, and these dates are subject to change. Check your local listings for times.
Nappily Ever After
September 21
This Netflix movie is based on the book by Trisha R. Thomas, stars Sanaa Lathan and Lynn Whitfield and is directed by Haifaa Al-Mansour. When a perfectionist ad exec experiences a romantic setback, she embarks on a journey of self-discovery that begins with a dramatic hair makeover.
9-1-1
September 23
A fast-paced procedural that delves into the lives and careers of first responders who must balance saving others while dealing with issues in their own lives.
The Resident
September 24
Medical drama about a resident physicians learning the ropes and dealing with the good and bad in practicing medicine.
The Good Doctor
September 24
A talented young surgeon with savant syndrome ruffles feathers while saving lives at a prestigious hospital's pediatric surgical unit.
This Is Us
September 25
The story of a family whose three same-aged siblings struggle in unique ways throughout their lives is chronicled in this dramedy.
Chicago Med
September 26
Hospital dramas play out in a state-of-the-art trauma center in this "Chicago Fire" spin-off, which delves into the lives of its doctors, nurses and staff.
Chicago Fire
September 26
A drama series following the firefighters, paramedics and rescue squad of Chicago Firehouse 51.
A Million Little Things
September 26
A Million Little Things follows a group of friends from Boston who bonded under unexpected circumstances: they were stuck in an elevator together. Some have achieved success, others are struggling in their careers and relationships, but all of them feel stuck in life. After one of them dies unexpectedly, it's just the wake-up call the others need to finally start living. Along the way, they discover that friends may be the one thing to save them from themselves.
Chicago P.D.
September 26
A Chicago Fire spin-off following the men and women of the Chicago Police Department.
Law & Order: Special Victims Unit
September 27
Sexual assaults, domestic disputes and kidnappings are often the primary focus of this crime show, which follows New York City detectives working in a specialized division within the police department. The first spin-off of "Law & Order," this series has featured many high-profile guest stars. Richard Belzer brought his character from "Homicide: Life on the Street," Det. John Munch, to the show after the cancellation of the Baltimore-based series.
The Cool Kids
September 28
From It's Always Sunny's Charlie Day, The Cool Kids is a multi-camera comedy that follows a rag-tag group of friends living in a retirement community who are willing to break every rule in order to have fun. You see, at their age, they really have nothing to lose. It stars stars David Alan Grief, Martin Mull, Leslie Jordan and Vicki Lawrence.
The Neighborhood
October 1
The Neighborhood is built upon the stereotype that everyone from the Midwest is super friendly, as it follows what happens when the "friendliest guy in the Midwest" moves his family to a neighborhood in LA where not everyone looks like him or appreciates his extreme neighborliness. Naturally, an opinionated neighbor is wary of the entire situation, certain the new folks will disrupt the culture on the block. Everyone will probably be learning some interesting lessons here.
Happy Together
October 1
Damon Wayans Jr. and Amber Stevens West star in this a comedy about a happily married couple who begin to reconnect with their younger, cooler selves when an exuberant young pop star drawn to their super-ordinary suburban life, unexpectedly moves in with them. Yes, really.
The Hate U Give
October 5
Based on the book by Angie Thomas, Starr Carter is constantly switching between two worlds — the poor, mostly black neighborhood where she lives and the wealthy, mostly white prep school that she attends. The uneasy balance between these worlds is soon shattered when she witnesses the fatal shooting of her childhood best friend at the hands of a police officer. Facing pressure from all sides of the community, Starr must find her voice and decide to stand up for what's right.
Black Lightning
October 9
A retired superhero is drawn back into his old lifestyle when his daughter seeks to serve justice to evil-doers. Based on the DC Comics series.
Black-ish
October 16
A successful family man worries that his four children are losing touch with black culture because they are growing up in an affluent, mostly white neighborhood.
Nobody's Fool
November 2
Wild child Tanya looks to her buttoned-up, by-the-book sister Danica to help her get back on her feet. As these polar opposites collide, Tanya soon discovers that Danica's picture-perfect life and boyfriend may not be what they seem.