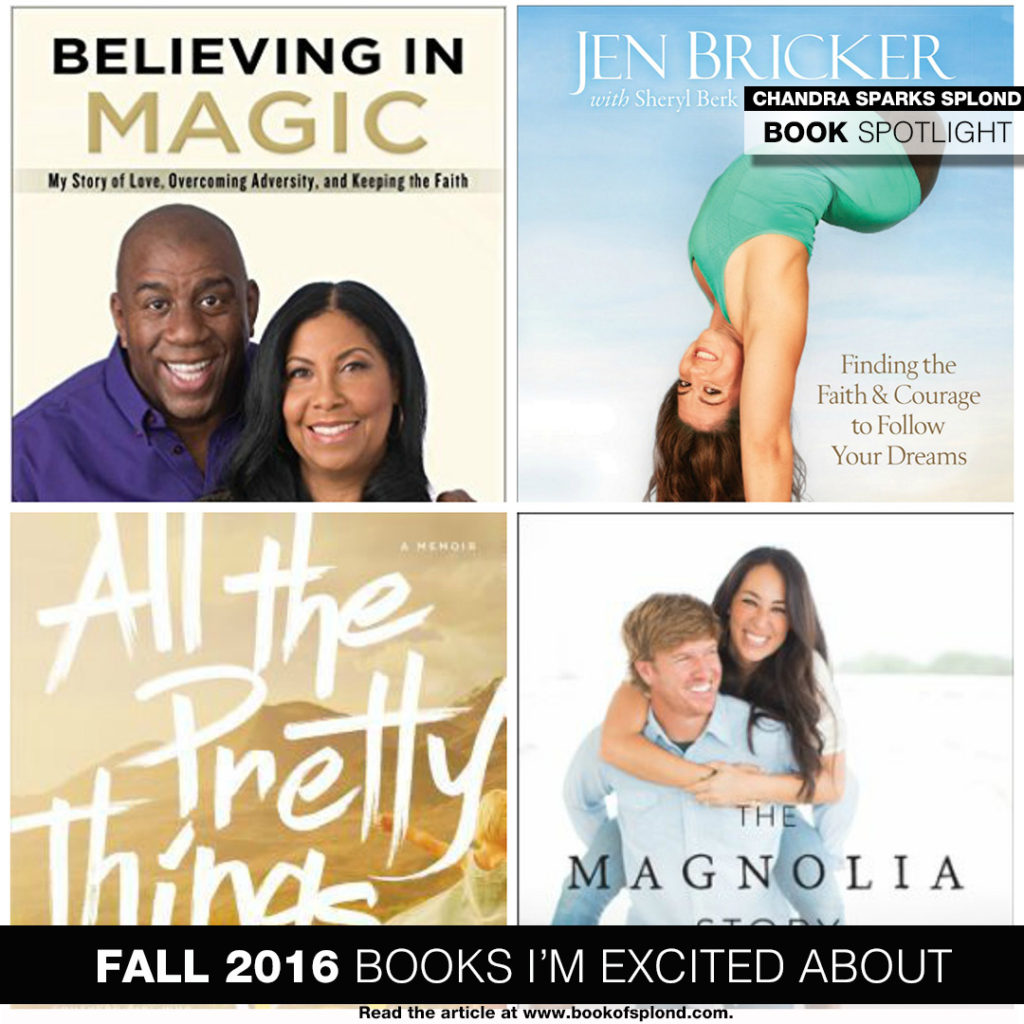 This fall it's all about biographies. Here are four books I'm looking forward to.
Everything is Possible by Jen Bricker
Jen Bricker was born without legs. Shocked and uncertain they could care for her, her biological parents gave her up for adoption. In her loving adoptive home, there was just one simple rule: "Never say 'can't.'" And pretty soon, there was nothing this small but mighty powerhouse set her sights on that she couldn't conquer: roller-skating, volleyball, power tumbling, and spinning from silk ribbons 30 feet in the air.
Everything Is Possible is her incredible story—a story of God working out his plan for her life from before day one. Readers follow Jen from the challenges of growing up different to holding captive audiences numbering in the tens of thousands. Everything Is Possible shows readers what they can accomplish when they remove the words coincidence and limitation from their vocabulary. Filled with heart and spirit, as well as Jen's wit, wisdom, and no-holds-barred honesty, this inspiring true story points the way to purpose and joy.
The Magnolia Story by Chip and Joanna Gaines
The Magnolia Story is the first book from Chip and Joanna, offering their fans a detailed look at their life together. From the very first renovation project they ever tackled together, to the project that nearly cost them everything; from the childhood memories that shaped them, to the twists and turns that led them to the life they share on the farm today.
They both attended Baylor University in Waco. However, their paths did not cross until Chip checked his car into the local Firestone tire shop where Joanna worked behind the counter. Even back then Chip was a serial entrepreneur who, among other things, ran a lawn care company, sold fireworks, and flipped houses. Soon they were married and living in their first fixer upper. Four children and countless renovations later, Joanna garners the attention of a television producer who notices her work on a blog one day.
In The Magnolia Story fans will finally get to join the Gaines behind the scenes and discover:
The time Chip ran to the grocery store and forgot to take their new, sleeping baby
Joanna's agonizing decision to close her dream business to focus on raising their children
When Chip buys a houseboat, sight-unseen, and it turns out to be a leaky wreck
Joanna's breakthrough moment of discovering the secret to creating a beautiful home
Harrowing stories of the financial ups and downs as an entrepreneurial couple
Memories and photos from Chip and Jo's wedding
The significance of the word magnolia and why it permeates everything they do
The way the couple pays the popularity of Fixer Upper forward, sharing the success with others, and bolstering the city of Waco along the way
Believing in Magic by Cookie Johnson
In her new memoir, Cookie Johnson, wife of NBA legend Earvin "Magic" Johnson, shares details of her marriage, motherhood, faith, and how an HIV diagnosis 25 years ago changed the course of their lives forever.
On November 7, 1991, basketball icon Earvin "Magic" Johnson stunned the world with the news that he was HIV-positive. For the millions who watched, his announcement became a pivotal moment not only for the nation, but his family and wife. Twenty-five years later, Cookie Johnson shares her story and the emotional journey that started on that day—from life as a pregnant and joyous newlywed to one filled with the fear that her husband would die, she and her baby would be infected with the virus, and their family would be shunned. Believing in Magic is the story of her marriage to Earvin nearly four decades of loving each other, losing their way, and eventually finding a path they never imagined.
November 7, 2016 will mark a quarter-century since the announcement and Cookie's survival and triumph as a wife, mother, and God-fearing woman.
All the Pretty Things: The Story of a Southern Girl Who Went through Fire to Find Her Way Home by Edie Wadsworth
 For a long time, Edie thought she had escaped. It started in an Appalachian trailer park, where a young girl dreamed of becoming a doctor. But every day, Edie woke up to her reality: a poverty-stricken world full of alcohol and violence, where getting out seemed impossible. She taught herself to drive a stick shift truck at 12 years old so she could get her drunk daddy home from the bar.  She spent Saturdays at Brushy Mountain prison visiting her incarcerated cousin.  She watched adults eat while her stomach gnawed and then there was torching of the family trailer, where she dug through the ashes to try to salvage her most prized possession—her Tammy Wynette album.
And at the center of it all was her charismatic daddy. She never knew when he would show up but when he did he was usually drunk; she learned the hard way that she couldn't count on him to protect her.  So she told herself it didn't matter.  All she wanted was to make him proud. Against all odds, Edie "made doctor," achieving everything that had once seemed beyond her reach. Only, it was too late, because her Daddy died a year before she graduated medical school. She split the cost of his funeral with her sister.
When her past finally caught up with her, it was all too much so she did what her Daddy would have done–she set it all on fire.
It would take her whole life burning down once again for Edie to be finally able to face the truth about herself, her family, and her relationship with God.
What books are you excited about this fall?
Please follow and like us: