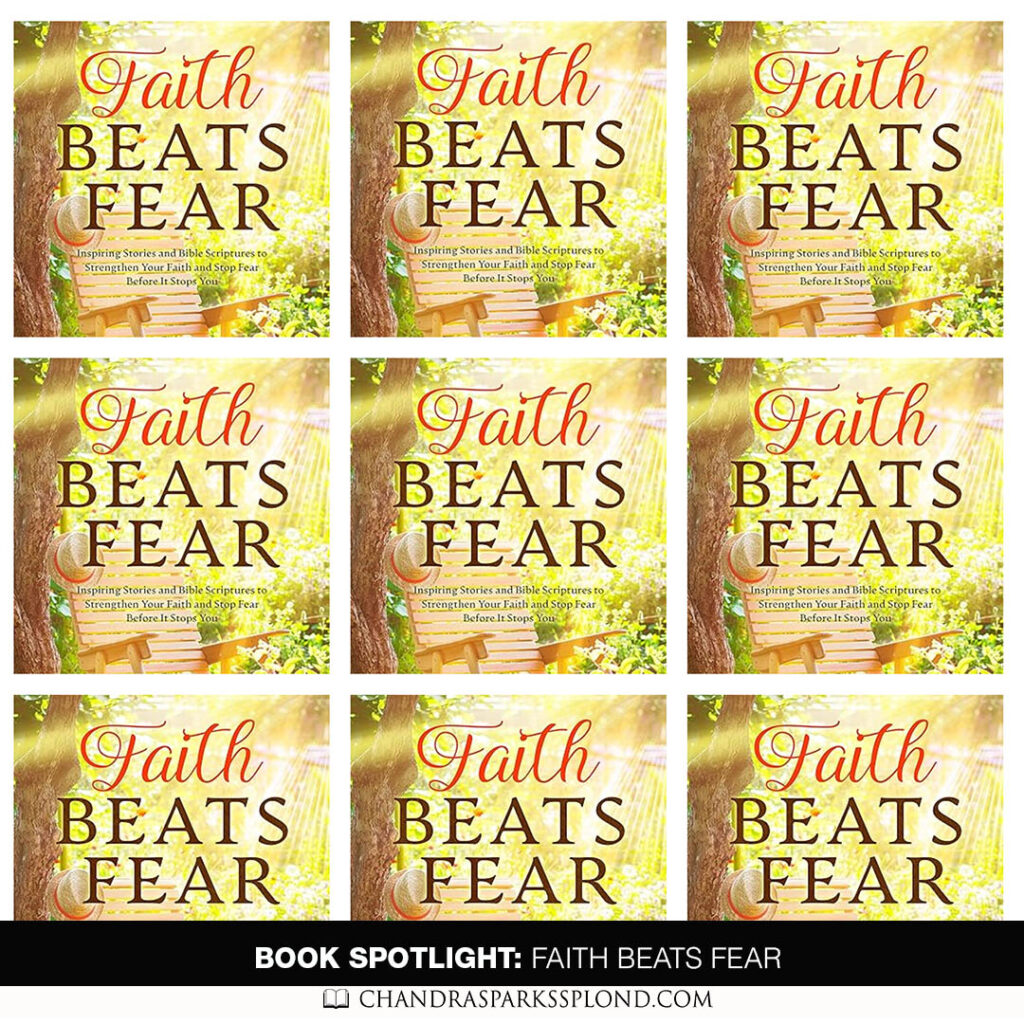 Author Lakeshia Poole knows some days you have to faith it until you make it. In her release Faith Beats fear, she shares inspiring stories and scriptures to help readers strengthen their faith and hopefully stop fear.
About the Book
Faith Beats Fear: Inspiring Stories and Bible Scriptures to Strengthen Your Faith and Stop Fear Before It Stops You
Fear of sickness. Fear of job loss. Fear of rejection. Fear of failure. Fear of heartbreak. You want to believe it will all work out, but you're surrounded by bad news, anxiety, and stress. Unsure of what to do, you're stuck.
How do you fight back?
Fear tries to convince you that you're so weak and small that you can't handle life's disappointments and challenges. It's a lie. It's time to uncover the truth. God gave you power, love, and a sound mind to act in faith. Faith Beats Fear guides you through a powerful, step-by-step strategy to grow from worrier to warrior in 31 days.
In this entertaining, interactive and engaging book, read fiction stories that make you laugh, cry, or just nod your head in agreement. Daily reflective questions prompt you to get real about fear, and Scriptures point you to Biblical truths about authentic faith. Activate your faith and declare God's goodness every day.
This isn't a self-help book. It's about self-discovery. God gave you everything you need to live victoriously.
Do you really want to spend the next 31 days operating in a mode of fear instead of acting in faith?
---
 About the Author
Lakeshia Poole self-published her first book in 4th grade – handwriting, illustrating and binding a comedic horror story, then selling it to her classmates. Throughout school and a 15-year public relations career, her passion for storytelling and publishing remained strong. Inspired by her college years at The University of Georgia she created the college fiction series, The Village (Don't Let Me Fall, Exes and O's, You Only Live Once — coming soon). She's also published Faith Beats Fear, a unique daily devotional of inspirational fiction stories, Scriptures, and journaling prompts. When she's not dreaming up new story ideas, Lakeshia spends time with family or relaxing on her porch reading and sipping coffee.