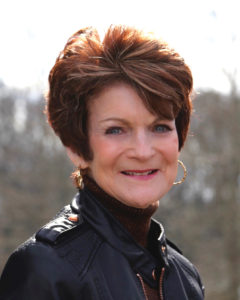 Writer DiAnn Mills is ready to take you on your next adventure. I recently spoke with the author about her latest book, Deadly Encounter.

Tell me about Deadly Encounter.
Deadly Encounter is the first book in the new FBI Task Force series. This romantic suspense is set in Houston, my city, where I can walk the same paths as my characters.
Stacy Broussard, Airport Ranger volunteer, thought she was taking a Saturday horseback ride around the perimeter of Houston's IAH. But when she finds a dead body, a wounded dog, a blood-splattered motorcycle, and a drone capable of taking down a jet, her day turns into a nightmare.
Special Agent Alex LeBlanc is convinced the crime is terrorism, and he doesn't trust anyone easily. His job is to find who is responsible for the crime. But Stacy's unfortunate discovery is only the beginning of one ugly incident after another until the health department becomes involved. Stacy and Alex are thrown into the midst of what appears to be a Deadly Encounter.
Why did you decide to write it?
A friend of mine is a volunteer for the Airport Rangers, the only volunteer group in the nation whose members ride the perimeter of IAH in groups of twos & threes and report unlawful activities to the police. My friend also works with animals, and she's Cajun, spunky, and—definitely heroine material. The more I thought about what it would be like to encounter an unspeakable crime, the more the story developed and would not let me go. Plus, in my own real life, I have adopted sons, and—on a personal level—using that aspect of Stacy's dream of adoption added depth to the story.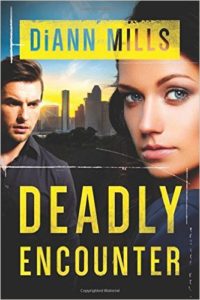 What do you want readers to learn from the FBI Task Force series?
An understanding that the FBI works with other agencies to keep citizens safe and solve crimes. All law enforcement agencies need community support. I also want readers to respect a character or characters who solve problems—and approach life—with a Christian worldview.
What has been the most surprising thing about your writing career?
Watching my dream of publishing stories be fulfilled . . . again and again. I'm in awe of how often I've been blessed.
Who is your favorite author and why?
Joel Rosenberg pens stories from today's life—thrillers that take real-life circumstances and explode them onto the page—with characters who are life-size and credible…True heroes and heroines.
What is the biggest lesson you want people to learn from your life?
I'll quote Winston Churchill here: "Never give up on something that you can't go a day without thinking about." And, remember the One you are writing for. – This one is from me.
What advice do you have for women who are juggling a career with pursuing their dreams?
When God gives us a dream, He will show us how to step forward. That means finding time and resources while not neglecting our priorities. He is in the learning process, too—right beside us, all the way.
What's next for DiAnn Mills?
The second installment continuing in the FBI Task Force series is Deep Extraction, due to release this coming spring of 2017 (Tyndale House Publishers.) In the meantime, I'm working on writing the third book that'll follow in the series, teaching other writers how to hone skills in the craft and on social media, as well as of course, naturally, thinking about what I want to write in the future.
Do you have anything you would like to add?
I treasure readers. My website is www.diannmills.com, and I'd love to hear from you.
You can also connect with DiAnn Mills via Facebook and Twitter.