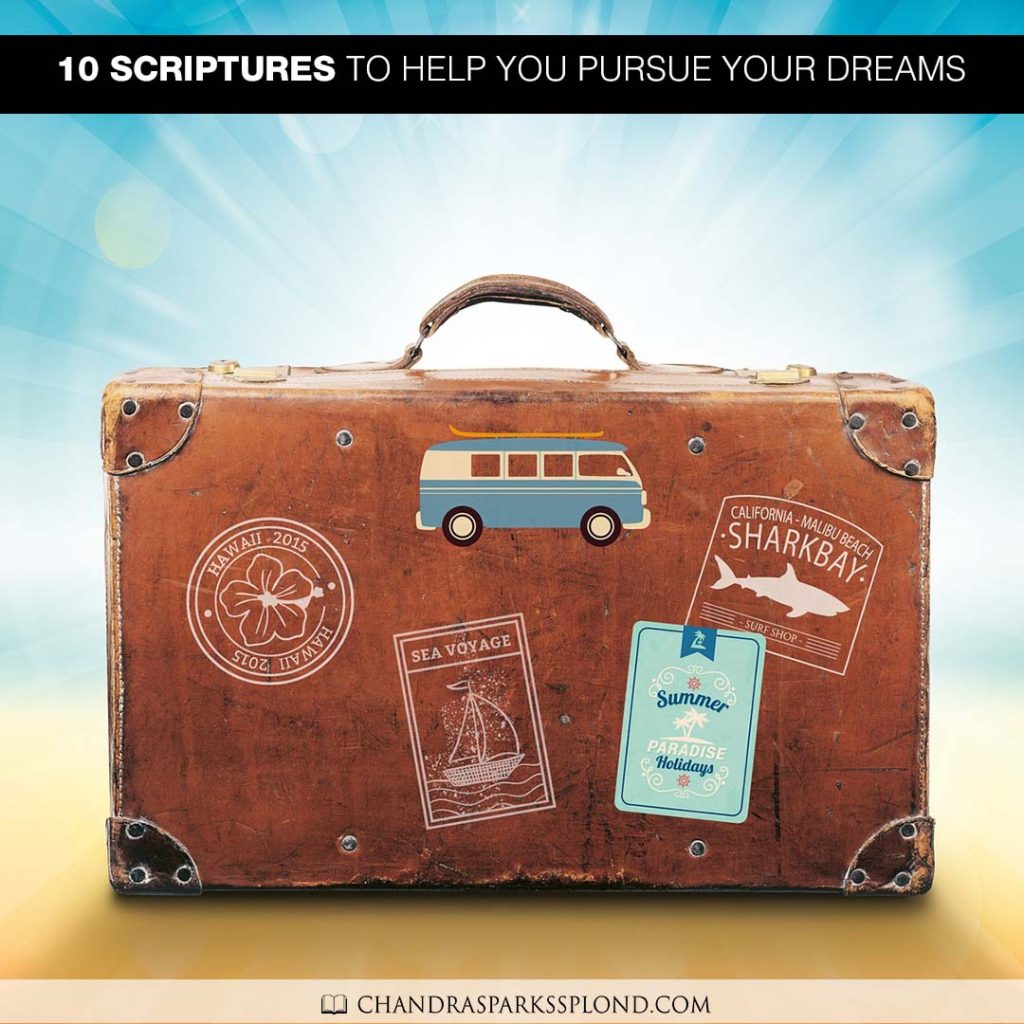 If you've started off 2017 determined this is the year to make your dreams come true, there's no point in putting off the work any longer. Today is the new tomorrow. Start where you are right now and take steps to make your dreams come true. Here are a few scriptures about dreams to help you start off on the right track.
Habakkuk 2:2
And the LORD answered me: "Write the vision; make it plain on tablets, so he may run who reads it.
Luke 1:37
For nothing will be impossible with God."
Joel 2:25
I will restore to you the years that the swarming locust has eaten, the hopper, the destroyer, and the cutter, my great army, which I sent among you.
Proverbs 18:16
A man's gift makes room for him and brings him before the great.
Proverbs 22:29
Do you see a man skillful in his work? He will stand before kings; he will not stand before obscure men.
Jeremiah 29:11
For I know the plans I have for you, declares the Lord, plans for welfare and not for evil, to give you a future and a hope.
Matthew 6:33
But seek first the kingdom of God and his righteousness, and all these things will be added to you.
Genesis 12:1-3 
Now the Lord said to Abram, "Go from your country and your kindred and your father's house to the land that I will show you. And I will make of you a great nation, and I will bless you and make your name great, so that you will be a blessing. I will bless those who bless you, and him who dishonors you I will curse, and in you all the families of the earth shall be blessed."
Genesis 37:5
Now Joseph had a dream, and when he told it to his brothers they hated him even more.
James 1:5
If any of you lacks wisdom, let him ask God, who gives generously to all without reproach, and it will be given him.