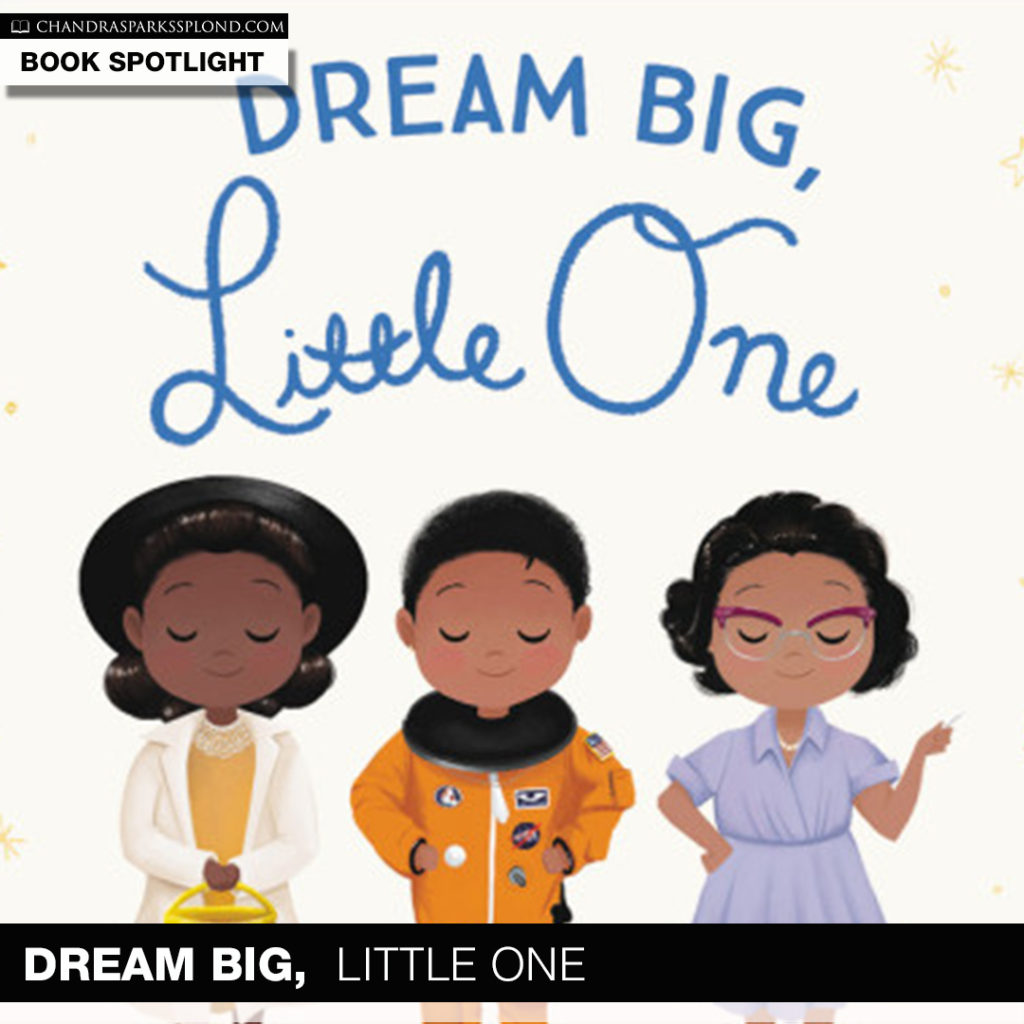 Looking for a great read for your baby? Check out the board book Dream Big, Little One written and illustrated by Vashti Harrison. If you don't follow Harrison on Instagram, you're missing a treat. Her drawings of real and fictitious black women will leave you inspired.
About the Book:
This beautifully illustrated board book edition of instant bestseller Little Leaders: Bold Women in Black History showcases women who changed the world and is the perfect goodnight book to inspire big dreams.
Featuring 18 trailblazing black women in American history, Dream Big, Little One is the irresistible board book adaptation of Little Leaders: Bold Women in Black History.
Among these women, you'll find heroes, role models, and everyday women who did extraordinary things—bold women whose actions and beliefs contributed to making the world better for generations of girls and women to come. Whether they were putting pen to paper, soaring through the air or speaking up for the rights of others, the women profiled in these pages were all taking a stand against a world that didn't always accept them.
The leaders in this book may be little, but they all did something big and amazing, inspiring generations to come.
About the Author:
Part author–Illustrator–filmmaker Vashti Harrison is an artist originally from Onley, Virginia. She has a background in cinematography and screenwriting and a love for storytelling. She earned her BA from the University of Virginia with a double major in Media Studies and Studio Art with concentrations in Film and Cinematography. She received her MFA in Film and Video from CalArts where she snuck into Animation classes to learn from Disney and Dreamworks legends. There she rekindled a love for drawing and painting. Now, utilizing both skill sets, she is passionate about crafting beautiful stories in both the film and kid-lit worlds.
Her experimental films and videos focus on her Caribbean Heritage and folklore. They have shown around the world at film festivals and venues including the New York Film Festival, Rotterdam International Film Festival and Edinburgh International Film Festival.
Please follow and like us: