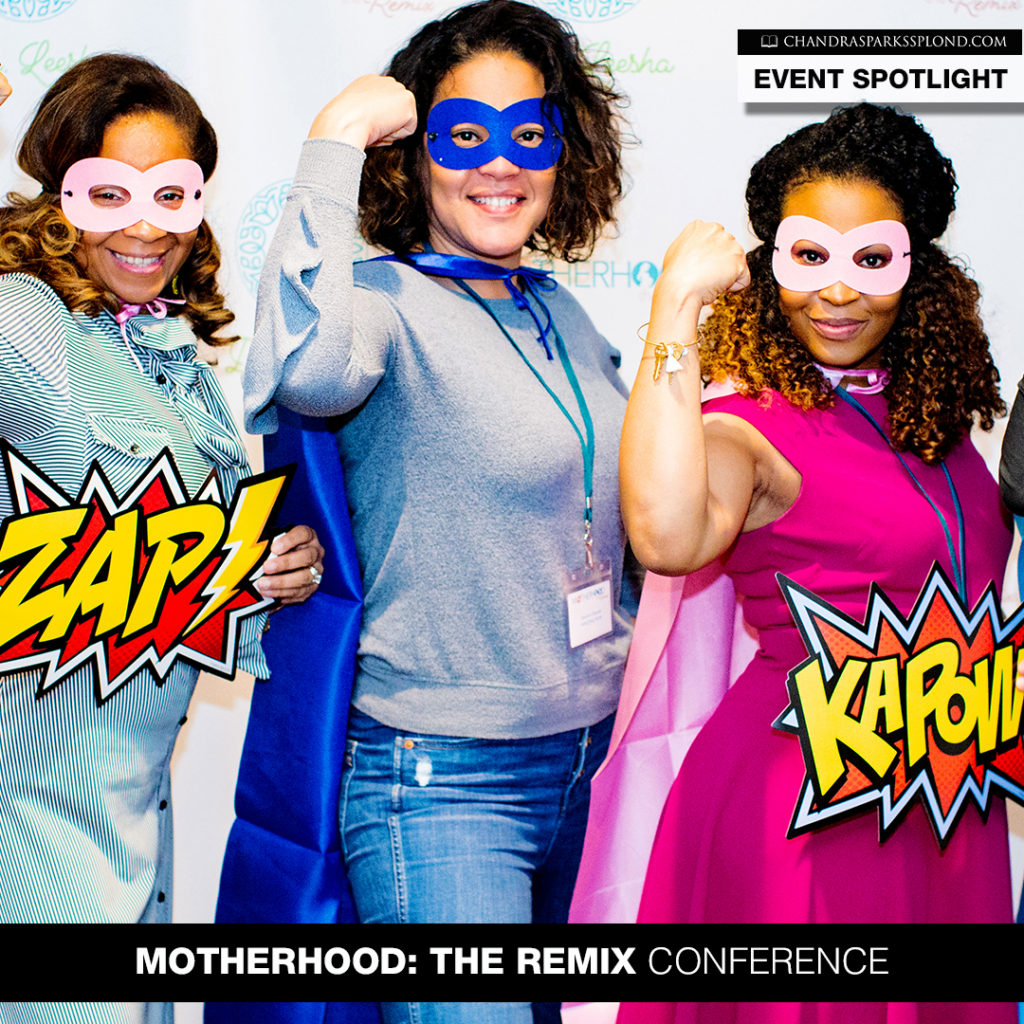 If you're looking for a safe space to celebrate and discuss the challenges of motherhood, then you don't want to miss Motherhood: The Remix. I recently interviewed conference founder Dr. Leesha about the second annual event.
Tell me about Motherhood: The Remix.
Motherhood: The Remix is a fun, fresh conference for fabulous moms—single, married, or divorced; new and seasoned; one kid or multiple. It doesn't matter how or when you became a mom, this event is for you. 2020 marks the second year of Motherhood: The Remix and will be held at the beautiful Canary Gallery in downtown Birmingham on Saturday, March 14, 2020. Tickets are $119 and include admission to all sessions, yummy food, and swanky swag bags. But if you follow Dr. Leesha on IG [Instagram] or Facebook [FB] or are a member of her FB group, Motherhood Unapologetically, you just might discover a special ticket price coming soon. You don't want to miss it.
Why did you decide to start it?
Moms are incredible. Not only are we mom, but we are chef, tutor, fashion stylist, project designer, chauffeur… we juggle so many roles, but we rarely put ourselves first. We  give, give, give. We give to our children, our significant others, and our jobs often until we are utterly exhausted. But it's time we make US a priority. It's time we pour into ourselves, connect with other moms, and practice some self-love and self-care. That's why I developed Motherhood: The Remix, to celebrate mommas and real motherhood in a safe and affirming space, the good, bad, and the ugly but without all the pretense and without the guilt and shame.
What do you want attendees to learn from the event?
My three primary take-aways from this conference are: 1) you exist beyond your role as mother; you are a whole woman before, while, and after raising your children; 2) real self-care is a daily choice and encompasses more than just moms' night out and spa days but also saying "no," implementing healthy boundaries, and investing in your mental health; and 3) moms are the real superheroes so put that cape on TA-DAY.
What's the best mom advice you've ever gotten?
Taking care of yourself IS part of taking care of your children! That's so good and so true; yet we often forget this. Moms, we gotta do better.
What's been the hardest part about planning the event?
Honestly, the most difficult part about planning for this amazing conference is getting moms to choose to invest in themselves and make the time to attend. We feel guilty about doing things for ourselves and fail to consistently make our health and well-being a priority.
What's next for Leesha Ellis-Cox?
I will be launching my online course and coaching program very soon! Stay tuned.
Do you have anything you would like to add?
Follow me on IG, Twitter, and my FB page @drleesha and join my FB mommy group Motherhood Unapologetically. I can't wait to connect!
Learn more about Dr. Leesha, board certified child, adolescent, and adult psychiatrist; parenting expert; and mommy mindset makeover coach:
hello@drleesha.com
drleesha.com to read her blog
motherhoodtheremix.com for conference details and to purchase tickets