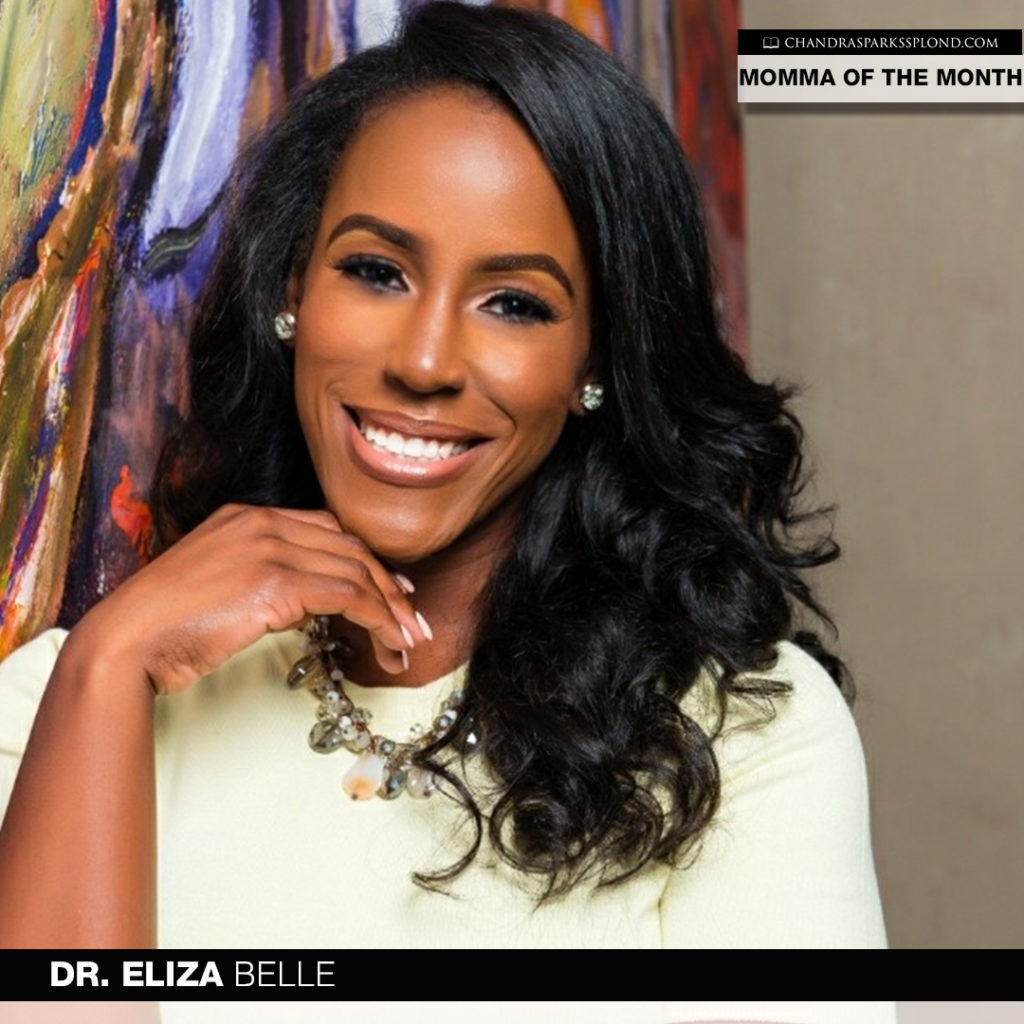 Dr. Eliza Belle, licensed psychologist and mental health expert, wants moms to know there is no such thing as the perfect work-life-mom balance.
Tell me about yourself.
I was born and raised in Atlanta, Georgia and came to Birmingham Alabama in my early teens with my family when my mom's career relocated us. I left home after high school (Ramsay High School) to attend college (Xavier University of Louisiana) and graduate school (Loyola University of New Orleans and the University of Georgia) so I was gone for 10 years. I returned to Birmingham in time to marry my high school best friend, Kalon Belle, and we have been married for 8 years. We have three daughters, Marley age 5, Avery age 2, and I was blessed with a beautiful bonus child, Kayla, age 19.
I am a licensed psychologist, certified forensic examiner and have been working in mental health for 15 years. I am the director of psychological and behavioral services for Alabama's Department of Mental Health. I am also the owner of a part-time clinical and consulting practice called The Life Collective.
What do you want your kids to learn from your life?
I want my children to learn to live life with fullness. I am still learning to embrace imperfection and celebrate it in ways that acknowledge my strengths, weaknesses, mistakes, successes, moments of light and moments of darkness. All of these elements make up the beauty of life really. So I want my children to do the same. Embrace their whole person and know that they are enough…always. I want them to laugh often, so I'm working on doing that. In the same manner, I want them to cry when they need to, and I'm working on that too.
What are the best and worst things about living in Birmingham?
My best thing about Birmingham is personal lol. I love Birmingham because we are close to family. My parents and in-loves are all in the Birmingham area and I greatly value having them close and active in our lives. Family is so important to us, especially our children being able to have their grandparents to learn from and love right at their fingertips.  So I guess my best thing isn't necessarily about Birmingham as a city, more of home is where the heart is kind of thing lol! It doesn't hurt that Birmingham has some really cool places to hang out, eat, visit, and enjoy that quality time though! Along the same lines, my worst thing about living in Birmingham would be not having my sister and brother closer, as they both live far away. We are extremely close in age but separated by distance. My brother and his family live in Washington, DC, and my sister lives on the Ivory Coast, West Africa. I miss them so much and wish I could see them on a more regular basis.
What is your proudest personal moment?
My proudest moment as of now would have to be receiving my doctoral degree in 2009. And not for the reasons you may think. I wasn't in the top of my class by far, I maintained average grades but struggled with focus and just the commitment needed to "do better". (little known fact- I met my husband during summer school one year after failing a course). I was much more interested in friendships, extracurricular activities, and sleep. My school conduct reports indicated that I talked too much, and my study habits were disorganized at best. I wanted to become a psychologist so more people could see someone that looked like them ( a brown face where there were very few) on the side of the helper, to tell them it was absolutely ok to sometimes not be ok (when we may have been raised to believe that wasn't the case). There weren't (aren't) enough of us. I knew I needed to get a doctorate for the work I wanted to do and the doors I wanted to open. So passion led me, and fueled a resilience in me that allowed me to overcome the very things that hindered me from excelling academically in grade school. Graduate school was hard, I cannot lie. I pushed myself harder than I had in my life. I ended up receiving my PHD at 28 years old, returning to Birmingham with three degrees and a wealth of life experience.  I'm proud of conquering something that was truly difficult for me because a greater purpose lead the way. I've adopted this as a life value now because of this experience, purpose now lights my path. I speak to students often, that several things help one to be successful, and for me it was just refusing to give up.
What is your proudest mom moment?
My proudest moment as a mom has been having my own parents tell me they were proud of the woman and mom I have become. They raised me, they know where I have come from. It warms my heart that they are alive to see this part of my journey and that they can look at me now in a different role but also see me for the "lil Liza" I've always been. I work to breathe that confidence and pride into my own children. I want them to always affirm them and give them the confidence to face the world and take on any new role, and that starts right in our own home as it did with my parents.
What is your proudest wife moment?
My proudest wife moment was when my husband and I decided to attend periodic marriage counseling. It makes me smile that we both want to work on ourselves and each other. We value the tune ups and opportunities to dive deeper into what it takes to keep a marriage going. Marriage isn't always easy, so I'm proud that I get to "do life" with someone who accepts that we are a beautiful work in progress.
What advice do you have for mommas trying to juggle a career with raising kids?
I loudly proclaim that there is no such thing as perfect work-life-mom balance lol! Seriously though, it is stressful believing that we can actually equally balance the many responsibilities in our lives and our multiple roles without fault. It's exhausting to try. I am of the belief that in order to do some things really well, other things may have to suffer. And that is OK. In the end, as long as we are well, we are better able to fulfill our multiple roles and relationships with others. Sometimes I have to work late or bring work home, and my kids may get hardly any of me and most likely a "not so healthy meal" (read: cheap fast food). In that instance I still will delight in being able to share that unhealthy meal with my children, kiss, and pray with them before they go to bed, even with a limited time to do so. I find peace in that. Because it all still works out. Many times, I forgo that work event or after- hours conference call in favor of taking my oldest daughter to ballet or sitting with the family and watching our favorite television show. I also am a strong advocate for making intentional time for yourself. I'm a full supporter of girl's trips, personal mental health days, staycations, and fostering of personal hobbies/interests. That is the real balance. Making sure we are GOOD in the midst of it all.
What's next for Dr. Eliza Belle?
This year, I will be doing more wellness related speaking engagements and events, opening up availability to take on more therapy clients, and working with organizations and companies to make wellness more commonplace in their fields. Mental health is a true passion of mine, so I consider my time outside of my 9-5 to be time I can furthering the encouragement of healthy minds and hearts. The better we understand ourselves, the better equipped we are to understand our place in this world, and the better we can thrive in life.
Is there anything you would like to add?
I've realized over time that life can be tough in many ways for many people, at various times, and for various reasons. Whether someone's challenges are visible or internal, at some point in life we all will deal with them. For this reason, I would love for us to be kinder to one another, more compassionate. Celebrate each other for the efforts we're all making to "keep going" and give each other break when we may not even acknowledge that it's time for one. Many times we are all just trying to survive this thing called life in one piece, and a kind word, a note of gratitude, or a moment of grace could go a long way. Don't take that for granted, no matter how strong and put together someone may appear on the outside. Encourage someone today, you may the very thing that helps them keep going.