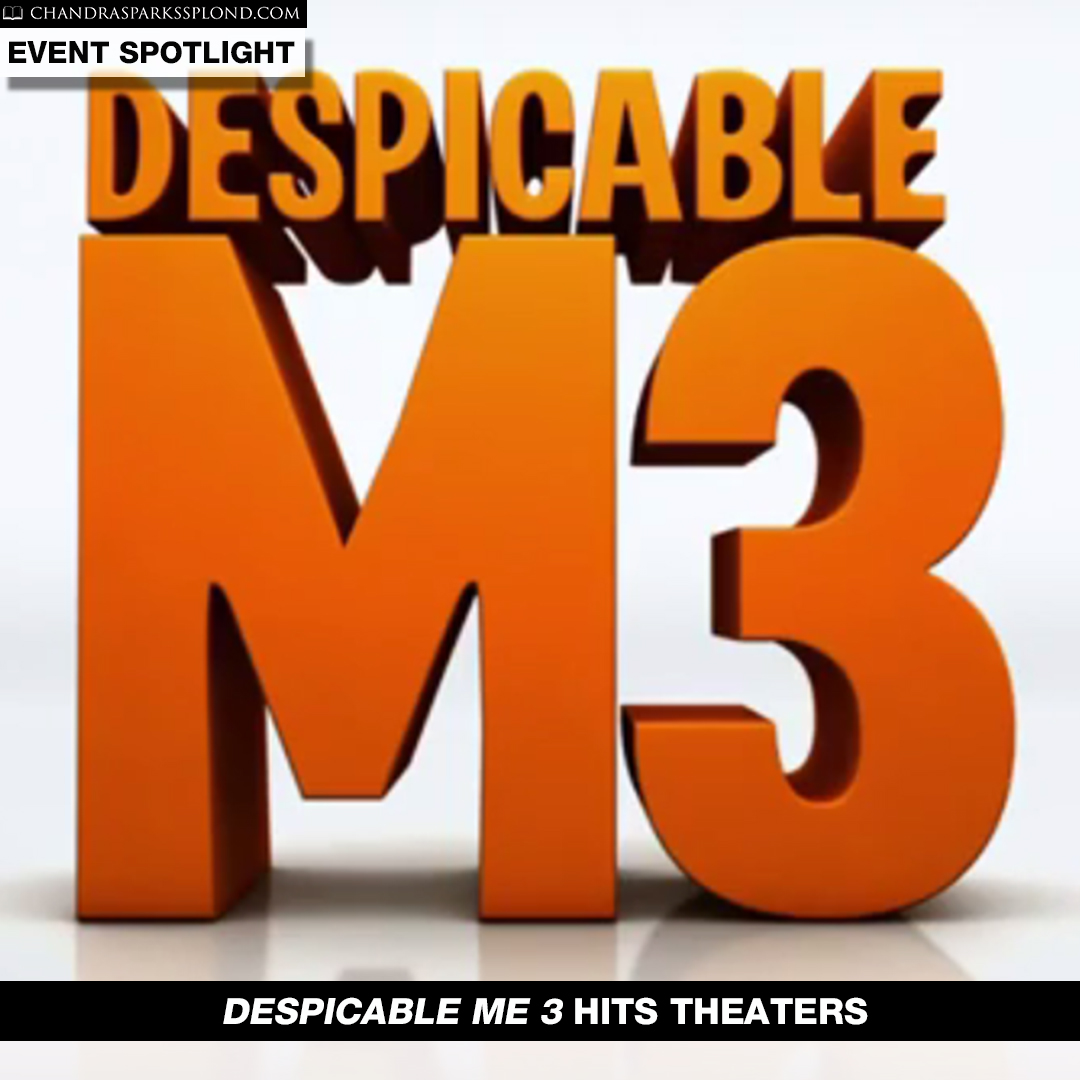 Looking for something to do with your family this weekend? Check out Despicable Me 3, the latest installment in the Despicable Me franchise, which releases nationwide today.
About the Movie:
After he is fired from the Anti-Villain League for failing to take down the latest bad guy to threaten humanity, Gru finds himself in the midst of a major identity crisis. But when a mysterious stranger shows up to inform Gru that he has a long-lost twin brother—a brother who desperately wishes to follow in his twin's despicable footsteps—one former super-villain will rediscover just how good it feels to be bad.
Steve Carell as Felonious Gru, the former villain-turned Anti-Villain League agent, Margo, Edith, and Agnes' adoptive father, and Lucy's husband, also as Dru Gru, Gru's long-lost twin brother.
Kristen Wiig as Lucy Wilde, an Anti-Villain League agent, Gru's wife and the girls' adoptive mother.
Trey Parker as Balthazar Bratt, a supervillain and former child star who grows up to become obsessed with the character he played in the '80s and is bent on world domination.
Miranda Cosgrove as Margo, Gru and Lucy's oldest adoptive daughter.
Dana Gaier as Edith, Gru and Lucy's middle adoptive daughter.
Nev Scharrel as Agnes, Gru and Lucy's youngest adoptive daughter.
Steve Coogan as Silas Ramsbottom, the director of the Anti-Villain League.
Julie Andrews as Marlena Gru, Gru and Dru's mother.
Jenny Slate as Valerie Da Vinci, a member of the Anti-Villain League, she fires Gru and Lucy for failing their mission.
Pierre Coffin as Mel and other Minions.
The soundtrack for Despicable Me 3 was released June 23, 2017. Pharrell Williams, who wrote, produced and sang "Happy" for Despicable Me 2, has released the new song "Yellow Light" for this soundtrack, which is available through digital download and streaming. The soundtrack also includes songs by Madonna and Michael Jackson.
Wikipedia provided information for this article.
Please follow and like us: