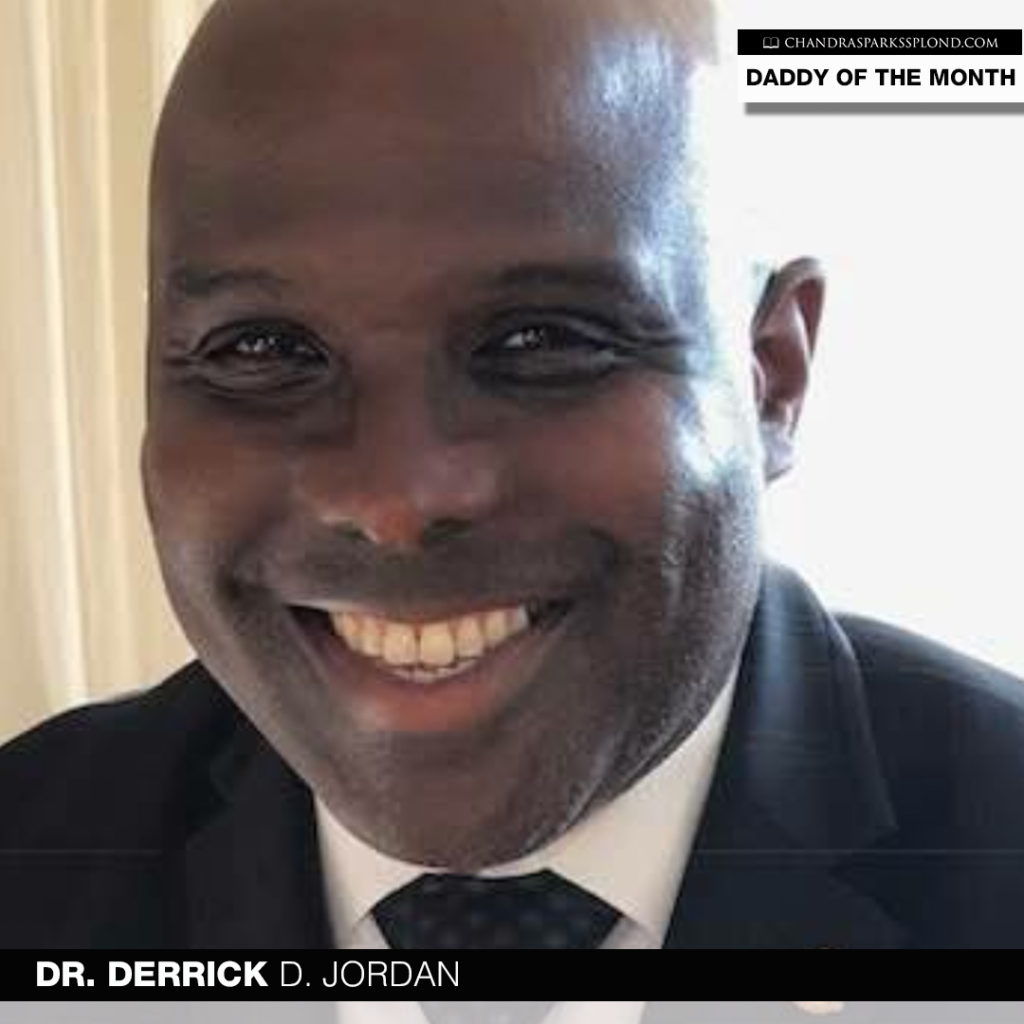 Every June for the last five years, I've paused my Momma of the Month feature to spotlight a daddy who is doing great things in the city of Birmingham, Alabama. This year, I'm honored to interview Dr. Derrick D. Jordan, pastor of Hope Everlasting Ministry and servant leader.
 Tell me about yourself.
My name is Derrick D, Jordan, age 49 (50 in August). I grew in Birmingham, Alabama, in the Ensley community, and I am proud graduate of The Jackson-Olin High School. I have two daughters Alexis (23) and Abigail (16). My wife of 26 years is Mrs. LaTanya G. Jordan. I have a 21-year career in the pharmaceutical industry, and I also serve as pastor of Hope Everlasting Ministry "The HEM," a church established by my wife and I in September of 2009.
What do you want your kids to learn from your life?
I want them to understand how important it is to live a life for Christ without giving in to the pressures of the world. I also want them to know how important it is to consider the lives of other more than they consider their own lives.
What are the best and worst things about living in Birmingham?
The best: Birmingham is an historic city that changed the world through the Civil Rights Movement. It also has some the best restaurants in the nation. My wife and I are both from Birmingham and have most of our family here living right here in the area.
The worst: There is not really a worst because there are improvements that can always be made in any place that you call home.
What is your proudest personal moment?
My proudest personal moment is when I was asked to be the commencement speaker at my alma mater, Jacksonville State University, for the December 2018 commencement. I graduated from Jacksonville State University in May 1992 in four years. The Lord allowed me to achieve this although I was not a really good student in high school.
What is your proudest dad moment?
I have two: My oldest daughter was the first black senior class president of Hewitt-Trussville High School, and my baby girl, Abigail, was just named drum major at Hewitt-Trussville High School. She is the first black female drum major in the history of Hewitt-Trussville High School.
What is your proudest husband moment?
I actually have two. My first proudest moment as a husband was witnessing my wife graduate from college after leaving college to marry me. She did this while being a great wife and an excellent mother to our daughter Alexis. She attended her graduation after spending the night in the ER with our daughter who had an asthma attack while I was away in training for work. The second was getting to celebrate with her as she became a member of Alpha Kappa Alpha Sorority Incorporated in May of 2018, after not being able to accomplish it as an undergrad.
What advice do you have for men who are juggling having a career with family life?
Pray and petition God for the grace to have proper balance with regard to your family and career. This will not happen by accident. It will happen with prayer and being intentional. My wife will tell you that while I try, I don't always get it right. I need God's grace.
What's next for Dr. Derrick D. Jordan?
The goal of my life is to please God in all that I do. I want to make sure that I am providing HOPE for my family and all that God has assigned me to serve.
Is there anything you would like to add?
Mrs. Chandra Sparks Splond, I am truly grateful that you thought of me for this opportunity. I pray that someone reads this and is inspired by it.