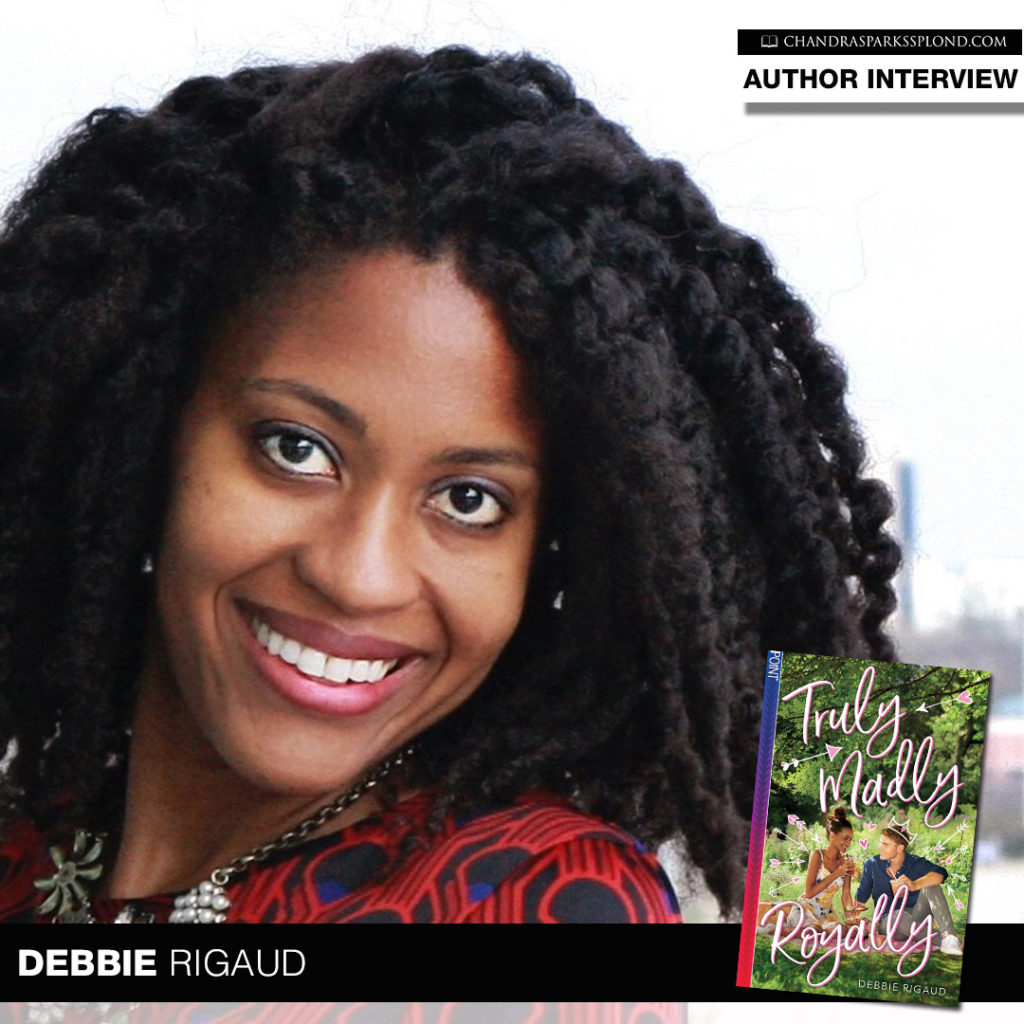 Young adult and middle grade author Debbie Rigaud is truly living her best life. I recently spoke with her about her latest release, Truly Madly Royally.
Tell me about your book.
Truly Madly Royally is a YA rom-com about what happens after sparks fly between girl-next-door Zora and Owen, a royal prince of a fictional European country. Owen asks Zora to attend his older brother's royal wedding, but Zora's not so sure she's willing to deal with the media circus surrounding him.
Why did you decide to write it?
When Prince Harry proposed to Meghan Markle, I remember thinking, I would so read that book or watch that movie. But it didn't occur to me that I should write that inspired-by book. That is, until my amazing editor Aimee Friedman reached out with the opportunity to do so.
What do you want readers to learn from the story?
I hope they learn how much stepping out of their comfort zones can be rewarding. In the story, Zora steps into a different word to attend her college prep program. She's honest about how uncomfortable and intimidating it all can be, but she pushes through.
What do you want readers to learn from your life?
I don't know how much they know about my life, but if there's ever a question, I hope they choose yes and go for that second act (or third or fourth!) in life. Also, don't give up if your career loses momentum. My last YA rom-com was published 10 years ago. I still can't believe that much time has passed, but here I am, releasing Truly Madly Royally. I feel like a debut author all over again, and it's awesome!
Who is your favorite author and why?
I think Toni Morrison still has that title. Her writing moves me on a deep level. I just can't express how powerful that is for me. She helps me makes sense of the world, and she does this using a spiritual language that feels very familiar to me.
What's next for Debbie Rigaud?
Book one of HOPE, a middle grade series I had the pleasure of co-authoring with actor/activist Alyssa Milano, releases this October. I'm also super excited to be working on a YA rom-com about a Haitian-American girl.
Do you have anything you would like to add?
I hope readers will be inspired by Zora's desire to make her community a better place. She has a big heart, she actively loves her hometown, and she represents so many activist kids in neighborhoods across the world.
Use my affiliate link to purchase your copy of Truly Madly Royally.
To learn more about Debbie Rigaud, visit her website or connect with her on social media.
Twitter: @debbierigaud
Instagram: @froandabow