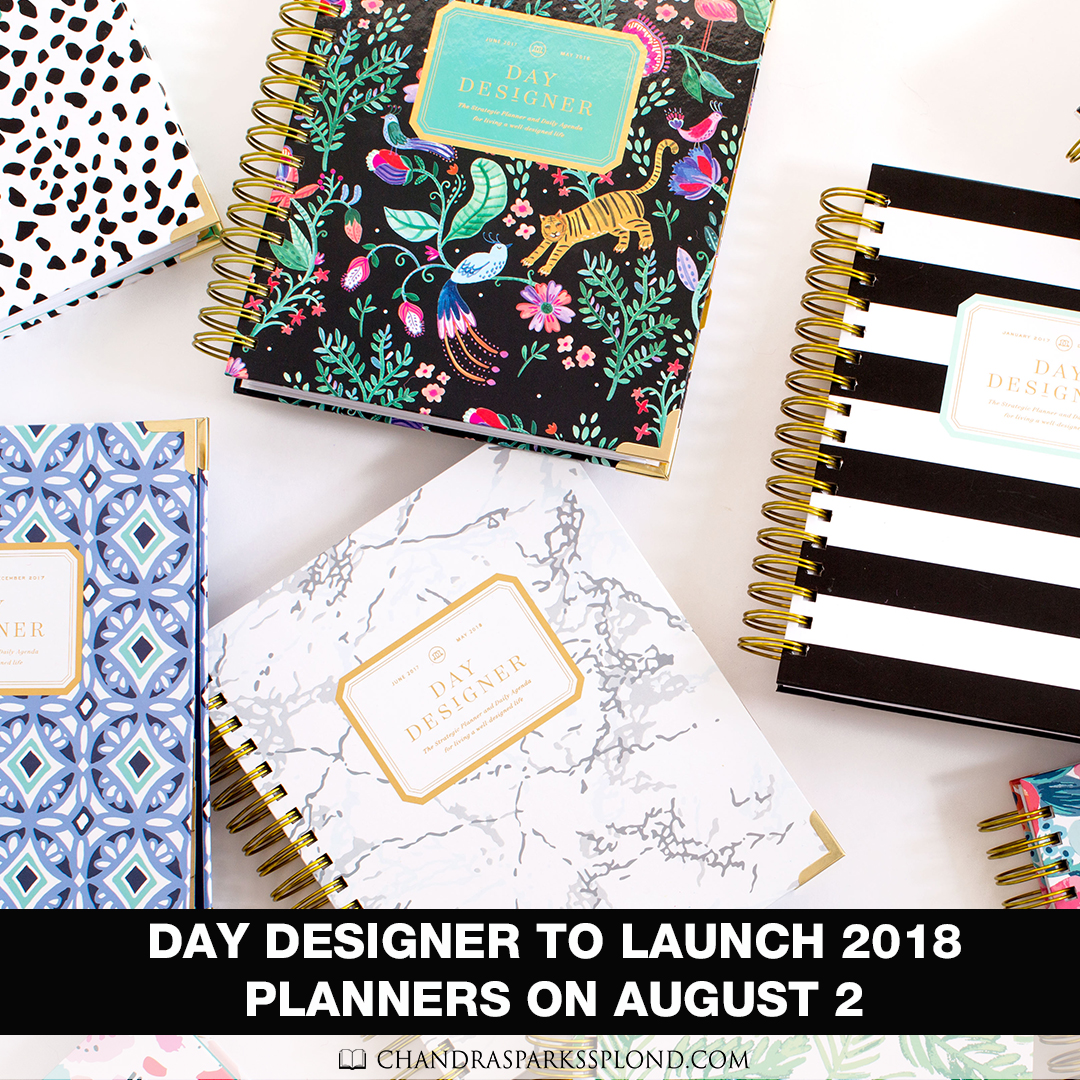 I have a confession: I have a thing for school supplies. I've been that way since I was a kid. I have always loved shopping for school supplies, and I remember after my momma and I would go shopping, I would unpack my supplies and count the pages in my notebooks to make sure there were actually 200 of them.
Nerdy, I know.
Now as an adult, my excitement has turned to planners. I love getting a new one every year. There's just something about looking at those blank pages and thinking about the promise that a new year holds that makes me happy. When I found out that Day Designer was launching its 2018 planners on August 2, I got a little too excited, and I wanted to share my excitement with you, hence this post. The launch for me is my equivalent of getting the JCPenney Christmas catalog in the mail.
I've tried a lot of planners over the years, and I've learned that I'm very nice-nasty about what I use since it goes with me everywhere. The dates have to be already printed on the page, and there has to be space for me to include all my activities. I also don't like color on the pages. It just does something to my sensibilities.
I've been a fan of Day Designer since I got my first planner two years ago when I reviewed one for Hope for Women magazine. I loved it so much that I even purchased a case to protect it.
The planners come in two sizes: 9×9.57 inches and the mini, which is 6.625×8.3 inches. They come in a range of designs, and there also offer a binder version. The planners run from January to December 2018, and there are daily planning pages where you can schedule your activities from 7 a.m. to 7 p.m. There is also space for your daily to-do list, as well as daily inspirational quotes and places for you to write what you need to focus on for the day, a gratitude section, dinner and notes.
The paper is a really nice quality, and the planner is hardcover with a gold coil binding, gold protective corners and gold foil monthly tabs. The only thing I don't like is that the week in the monthly calendar spreads starts on a Monday, but over the years, I've learned to adjust to it. If I had to make one addition, it would be a notes section. Other than that, this planner is definitely a homerun.
The Day Designer isn't cheap. They retail for about $60, but Day Designer does have a more affordable version through a partnership with Blue Sky that is available at Target. Interested in checking it out? Visit the Day Designer website where they have samples of their pages for you to download, or use my affiliate link to purchase your Day Designer.