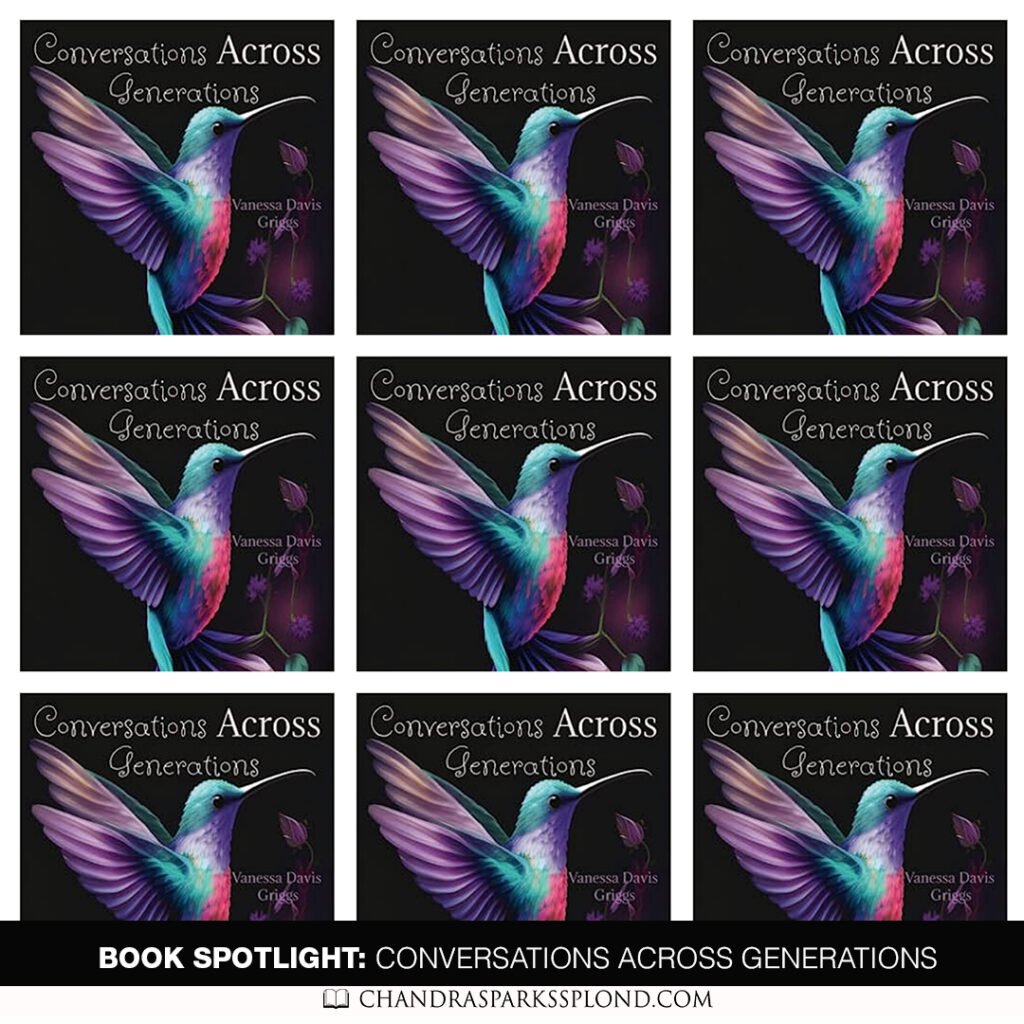 There is so much history that exists within our families. Often when an older member of the family passes away that history is lost. Author Vanessa Davis Griggs has found an answer with his recent release, Conversations Across Generations: Timeless Tales Told In Their Own Words.
About the Book
How many times have you realized (sometimes all too late) that there were things about a family member you either didn't know or never even thought to ask? In a world of texts, emails, social media, and other electronic means of communicating, the tried and true practice of face-to-face conversations (for all too many anyway) may be going the way of landline phones.
Conversations Across Generations: Timeless Tales Told In Their Own Words is a Do It Yourself (DIY) biography workbook created to encourage people (young and old) to take time with each other and learn about their lives and history. My original thought was this would be a fantastic way to get young people to spend real time (without cell phones, games, or tablets) with grandparents and parents to learn things about their past. I quickly realized the inherent value to spouses, significant others, those dating, friends, and even parents posing these questions to their own children. It's also a great tool for anyone who merely desires to use it for their own autobiography and gift it to family members, if they choose to instead.
It's exciting to know the joy and smiles this journey is about to bring to both the person posing questions and the one answering them. It's their story…their telling…pieces of their history being captured in black and white. My hope is, after all is said and done, this will be a way to record otherwise lost or missed information from those who have impacted the lives of others. True…they may not be famous or well-known names; but known to those whom they have given so much love.
These conversations across generations will lead to timeless tales told in their own words and written down in this booklet. Imagine the impact this keepsake being created now will have both on the present and latter generations to come!
Have fun! Enjoy this journey! The BEST is YET to COME!