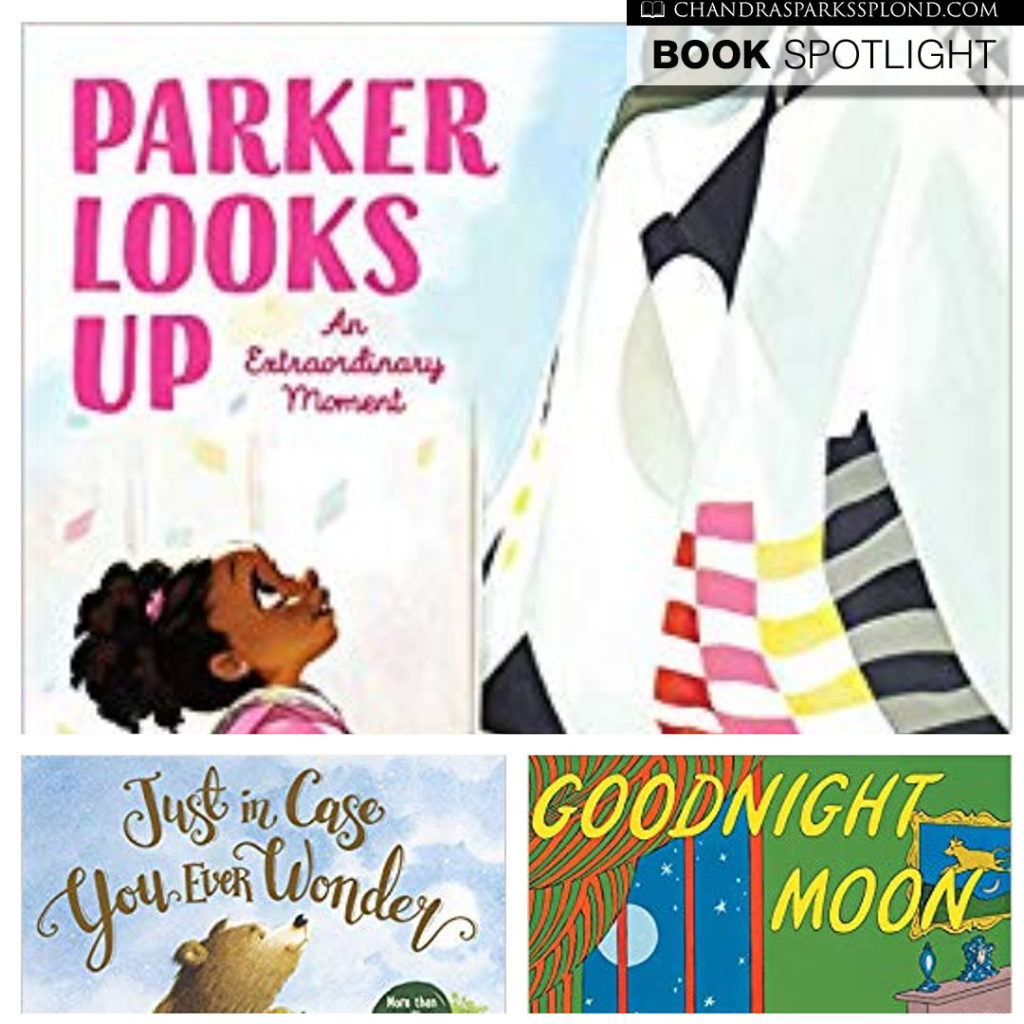 My favorite girl's birthday is coming up next week, and I'm feeling a little nostalgic. Here are a few of our favorite books from when she was little and a new one to add to the mix.
By Parker Curry
When Parker Curry came face-to-face with Amy Sherald's transcendent portrait of First Lady Michelle Obama at the National Portrait Gallery, she didn't just see the First Lady of the United States. She saw a queen—one with dynamic self-assurance, regality, beauty, and truth who captured this young girl's imagination. When a nearby museum-goer snapped a photo of a mesmerized Parker, it became an internet sensation. Inspired by this visit, Parker, and her mother, Jessica Curry, tell the story of a young girl and her family, whose trip to a museum becomes an extraordinary moment, in a moving picture book.
By Max Lucado
Just In Case You Ever Wonder tells of a father's love for his child.  This perennial best seller from Max Lucado will wrap your child in its tender message of love, comfort, and protection, showing that as they grow and change, you'll always be there for them.
By Margaret Wise Brown
In a great green room, tucked away in bed, is a little bunny. "Goodnight room, goodnight moon." And to all the familiar things in the softly lit room—to the picture of the three little bears sitting on chairs, to the clocks and his socks, to the mittens and the kittens, to everything one by one—the little bunny says goodnight.
Sam McBratney
"Guess how much I love you," says Little Nutbrown Hare. Little Nutbrown Hare shows his daddy how much he loves him: as wide as he can reach and as far as he can hop. But Big Nutbrown Hare, who can reach farther and hop higher, loves him back just as much. Well then, Little Nutbrown Hare loves him right up to the moon, but that's just halfway to Big Nutbrown Hare's love for him.
Lorinda Bryan Cauley
Full of reasons to get up and dance, Lorinda Bryan Cauley's popular picture book, now available in board book format, has been delighting children for nearly a decade. Little ones will jump at the chance to join this menagerie of zany animals and children as they stomp, wiggle, roar, and spin their way through the day, as the rhyming text reinforces important concepts.
Deborah Guarino
A sturdy board book edition of the classic favorite finds six lovable animals using humorous rhymes to help Lloyd the llama discover what kind of animal his mother is.
Bill Martin Jr.
When all the letters of the alphabet race one another up the coconut tree, will there be enough room?
Of course there is always enough room for this rollicking alphabet chant that has been a children's favorite for more than twenty years! Bill Martin Jr and John Archambault's rhythmic text keeps the beat with Caldecott Honor illustrator Lois Ehlert's bold, cheerful art. This winning combination has created a series of enduring Chicka Chicka favorites, and now, for the first time ever, the complete edition of the original Chicka Chicka Boom Boom story is available as a Classic Board Book. With sturdy pages and rounded corners, this portable edition of an irresistible alphabet romp will delight a new generation of young readers.