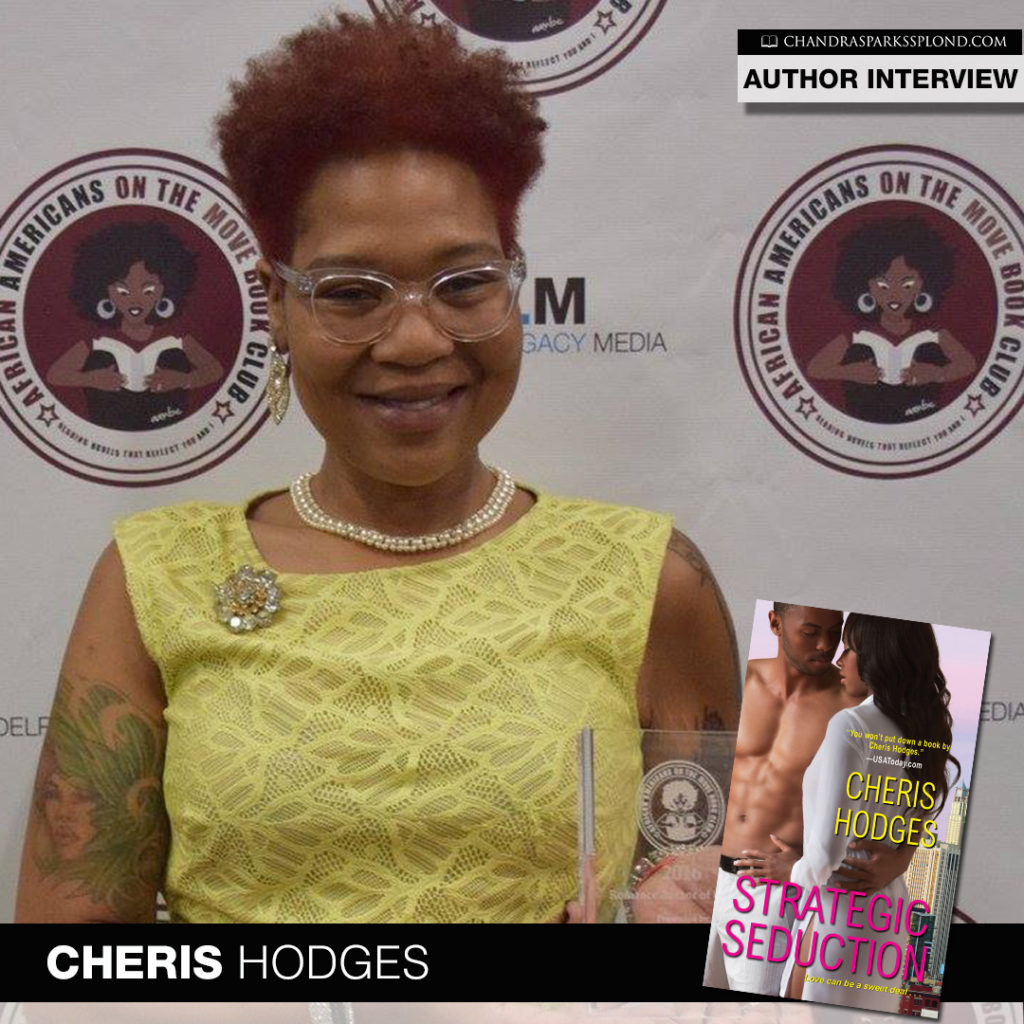 Author Cheris Hodges is no stranger to weaving a seductive tale. Today, she's visiting to share more about her latest, Strategic Seduction.
Tell me about your latest book, Strategic Seduction.
This is the final book in an accidental series. Lol. I finally tell Alicia's story.
Alicia Michaels needs a major career reboot, so she's got no time for romance. But starting over in Atlanta is an uphill battle for the cautious PR rep—especially after she teams up with wealthy Richmond Crawford on a make-or-break project. For one thing, the risk-taking entrepreneur is nothing like the staid businessman he used to be. For another, she and Richmond can't see eye-to-eye on anything—except that the reckless attraction between them is sizzling, off-the-charts trouble…
Playing by the rules got Richmond betrayal from his rich family—and shattering heartbreak. He's got to prove he can be his own man, so keeping things strictly business with Alicia is the smart play. Still, even their conflicts only make Richmond want more of her honesty and courage. But a shocking revelation will endanger everything they're fighting to build. And making things right could be the final deal breaker . . .
Why did you decide to write it?
After telling Alicia's friends stories, I knew I had to tell hers. But it needed to be the right story. I have three drafts of stories about Alicia that just didn't work. Then one night, the hero of this book, Richmond Crawford, started going to the gym and it was on and popping.
What do you want readers to learn from the story?
I hope readers walk away with a sense of life is what you make it and never let your past define you.
What do you want readers to learn from your life?
Never stop doing what you love. Make your mistakes and learn from them. And finally, coffee is your friend. 🙂
Who is your favorite author and why?
This a hard question because I have so many! But I'm going to start with the first author who inspired me to write,  Zora Neale Hurston. Their Eyes Were Watching God transformed my life. Brenda Jackson, because she's amazing. Beverly Jenkins, because she shows Black history in such a vibrant way. Farrah Rochon because she weaves words and emotions that amazing. Deborah Fletcher Mello, because she tells stories in such an epic and regal voice. I could go on, but you asked for one favorite, didn't you?
What's next for Cheris Hodges?
I have a couple of edgy projects that I'm working on. This is the byproduct of watching too much Investigation Discovery. My small town, single dad story, Another Chance To Love is available now. It is an ebook only.
Do you have anything you would like to add?
I just want to thank you for inviting me to your blog!
To learn more about Cheris Hodges, visit her website: www.thecherishodges.com or connect with her on social media.
Twitter: @cherishodges
Instagram: @cheris87
Facebook: Cheris Hodges author page