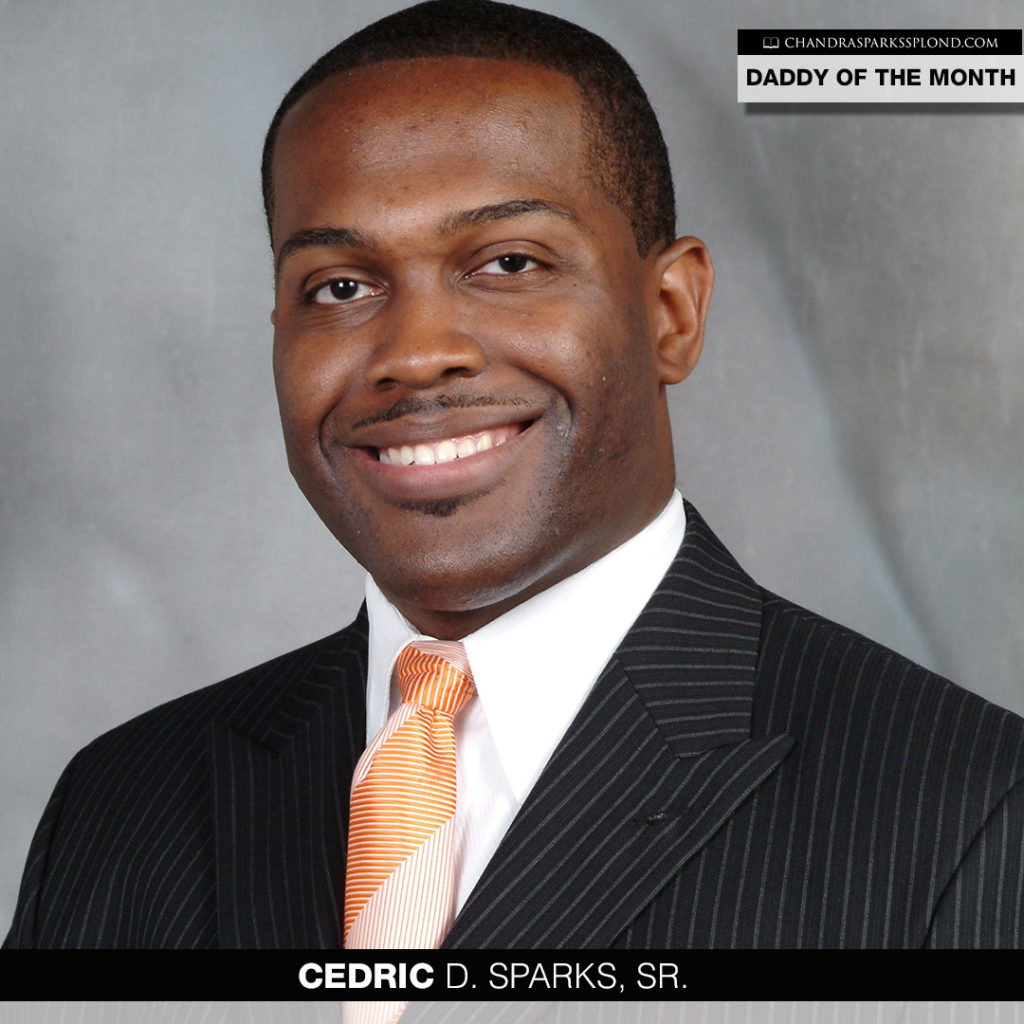 Since I launched my blog almost three years ago, I've used June to spotlight some amazing men in the Birmingham community. This year, I'm excited to feature Cedric D. Sparks, Sr. Many know him as the chief of staff for the City of Birmingham. I'm honored to also call him Baby Brother.
Tell me about yourself.
Cedric D. Sparks, Sr., 42 years old
Spouse: Pamela Flakes Sparks
Children: Cedric D. Sparks, Jr., 16; DeJa Camille Sparks, 13; Chancellor David Sparks, 10
High School: West End High School
College: University of Alabama
Law School: Miles Law School
Professionally: Appointed to the City of Birmingham Mayor's Office Division of Youth Services in 1998. Held the positions of administrative assistant, operations manager, and director of operations. Served as the executive director from 2002 to 2017. Appointed to the position of chief of staff by Mayor Randall Woodfin in November 2017.
What do you want your children to learn from your life?
A few things:
Trust God, even when you can't trace him. Know him for yourself. Life will present obstacles (the loss of my parents was a major one), however, he will never leave you nor forsake you.
Work hard to be a good person. Good people make good employees, good friends, good spouses, good teammates, etc.
Little things equal big things. Have big goals and dreams, but don't overlook doing the little things right to get there.
Successful lives come from successful days.
Do your job, and your gift will make room for you. Whatever you are called to do, do that to the best of your ability.
What is your best childhood memory of growing up in Birmingham?
Playing little league football, baseball, and basketball. They were all community programs with my friends from school and the neighborhood. We all played the same sports on the same teams from kindergarten until we graduated from high school. Those were lifelong bonds we built.
What is your proudest dad moment?
This is a tough one. I would have to say watching them sing "A Song for Mama" by Boyz II Men to their mother at her surprise 40th birthday party. They worked together (they practiced…a lot, many times unwillingly) to salute her. In that moment, I felt if anything ever happened to us, they would work together to take care of one another.
What is your proudest husband moment?
This is another tough one. I have had several. However, it's probably a tie.  (1) When my wife passed her nursing boards. (2) When she won her first pink Cadillac. I was very excited for her. Those were major milestones in her life that she worked extremely hard for.
What advice do you have for men who are juggling their career with spending time with their family?
God, family, and then career should be the rankings in balancing your priorities. As providers, we work to ensure that we give our families the best quality of life possible. As we look to give our family our treasure (because work is important), I submit that best "thing" you can give your family is yourself, which includes your time, your talent, and your thoughts.