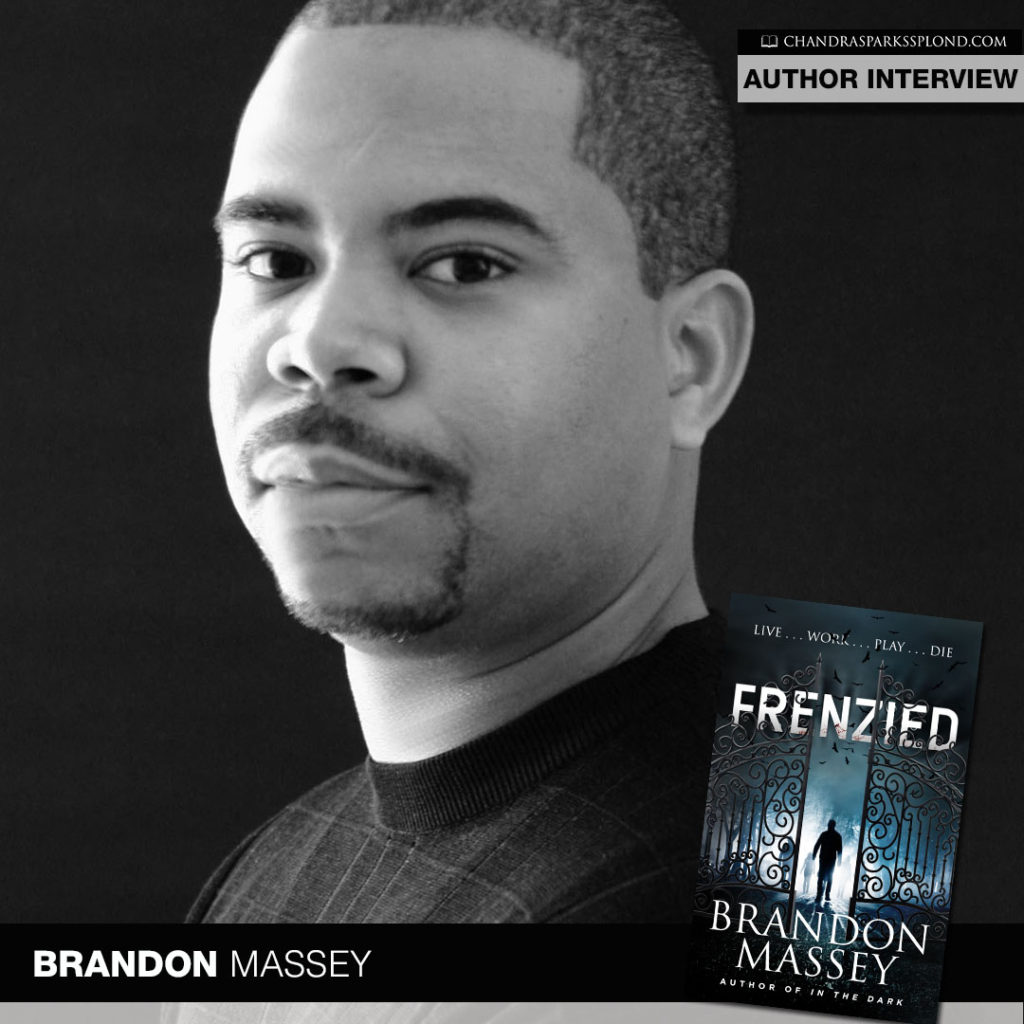 Something deadly is lurking in Atlanta, and Brandon Massey is just the author to have you on the edge of your seat as you find out what. I recently spoke with Massey about his latest novel, Frenzied.
Tell me about your latest book.
Frenzied is about an epidemic that rapidly spreads through an enclosed, live-work-play community in metro Atlanta—-and the people who try to stop it.  The bulk of the story unfolds over an intense twenty-four hour period. I had a lot of fun writing it, and my hope is that readers will have an equally enjoyable time reading it.
Why did you decide to write it?
I'd long wanted to write a story that involved a diverse cast of characters from various backgrounds. I'm also a big fan of "infection" movies such as Twenty Eight Days Later, Quarantine, and The Crazies. Writing Frenzied gave me an opportunity to put my own spin on the genre.
What do you want readers to learn from the story?
My top priority is to write an entertaining book that keeps the reader engaged from beginning to end. I didn't have a specific agenda in terms of imparting any sort of life lessons, but I do think that some of the key characters grow as the story evolves—particularly because they endure more than they ever thought they could—and perhaps readers will gain some insight from those journeys.
What do you want readers to learn from your life?
The story isn't really about me, though of course there is a part of me (to varying degrees) in each character, even the villains. Honestly, it's been going on four years since I published a novel at all, so more than anything, I'd like readers who have followed my work to know that I am back.
Who is your favorite author and why?
Walter Mosley has been my favorite writer for a long time. I love how he's been unafraid to tackle different genres—mystery, sci-fi, literary fiction—and pull off each of them successfully. He's set an example worth following.
What's next for Brandon Massey?
My next novel, Nana, will be published in early 2018. It's a return to one of my favorite sub-genres, the "domestic" supernatural thriller. Another book, Backwoods, will follow by the summer. I have been more productive than I've been in years, and I'm thoroughly enjoying it.
Do you have anything you would like to add?
Read good books and support the authors who write them by spreading the word.
To learn more about Brandon Massey, visit his website.
Please follow and like us: