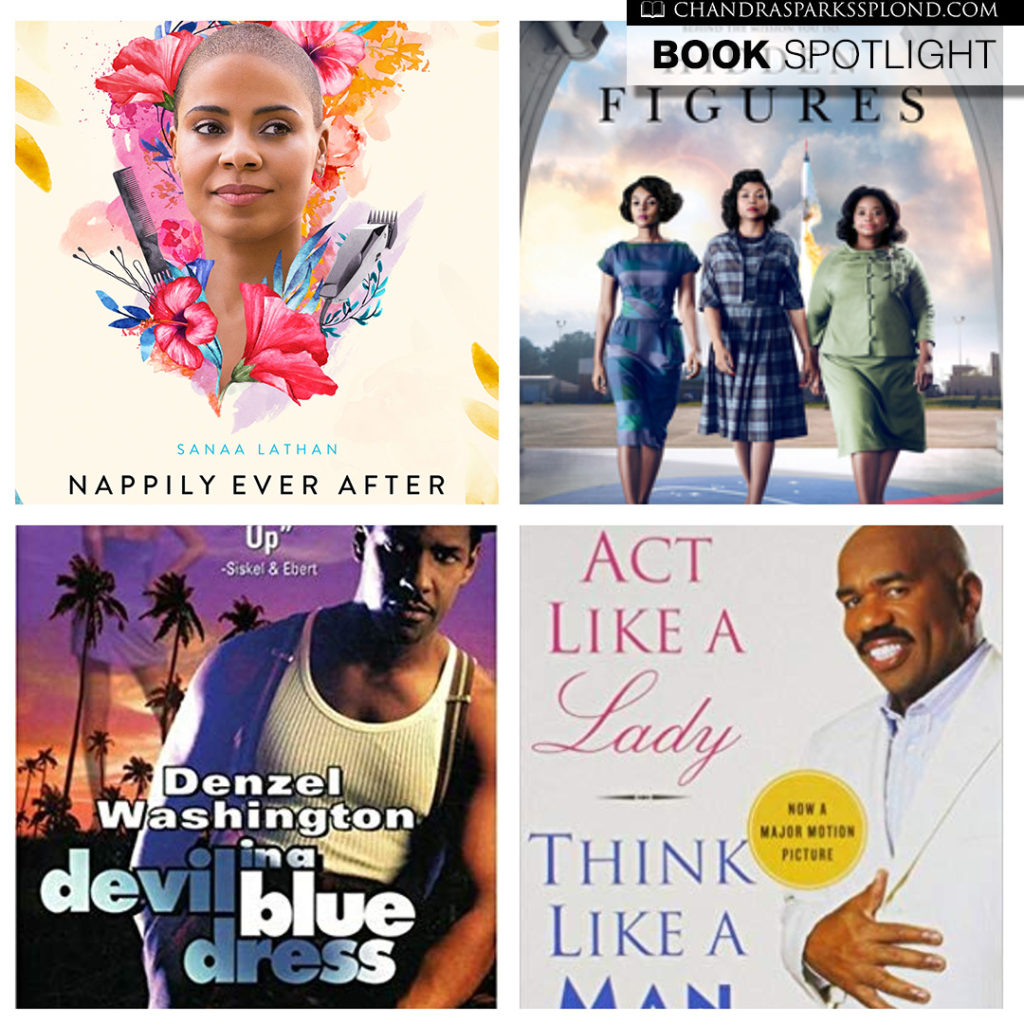 I don't know about you, but there's something about the summer that conjures up lazy days vegging in front of the television after spending a few hours out and about in the sun. If you're looking for a way to tie in your love of books in with television, check out these book-to-movie adaptations. I've included affiliate links for the books in case you'd like to dive in to those too.
If Beale Street Could Talk by James Baldwin
A young woman embraces her pregnancy while she and her family set out to prove her childhood friend and lover innocent of a crime he didn't commit.
Nappily Ever After By Trisha R. Thomas
Violet Jones tired of waiting for her longtime boyfriend to propose, breaks up with him. But old feelings, and heaps of jealousy, no doubt, arise when he promptly begins dating another woman.
Fire and Ice by Carla Fredd
The host of a late-night talk show (Kadeem Hardison) falls in love with the daughter (Lark Voorhies) of a Georgia politician.
The Man in 3B by Carl Weber
A charismatic new tenant quickly makes his mark on a Queens apartment building, but his popularity soon results in a murder with many suspects.
The Color Purple by Alice Walker
The Color Purple is a 1982 epistolary novel by American author Alice Walker, which won the 1983 Pulitzer Prize for Fiction and the National Book Award for Fiction. It was later adapted into a film and musical of the same name.
Waiting to Exhale by Terri McMillan
Navigating through careers, family and romance, four friends bond over the shortcomings in their love lives—namely, the scarcity of good men. Both as the "other woman," Savannah (Whitney Houston) and Robin (Lela Rochon) carry on relationships with married men, each believing their lovers will leave their wives for them. On the flip side, Bernadine (Angela Bassett) ends up alone when her husband divorces her for his mistress. Meanwhile, Gloria (Loretta Devine) finds love with a new neighbor.
How Stella Got Her Groove Back by Terri McMillan
Unlucky-in-love stockbroker Stella (Angela Bassett) jets to Jamaica with her gal pal Delilah (Whoopi Goldberg) for some fun in the sun. There, the 40-year-old working woman has an island fling with Winston (Taye Diggs)—a handsome 20-something. When it's time to return to California, Stella realizes that she's developed real feelings for her new man. But, with their distance from each other, not to mention their disparity in age, does a real relationship stand a chance?
Act Like a Lady, Think Like a Man by Steve Harvey
In the move, which was retitled Think Like a Man, for one reason or another, friends Dominic (Michael Ealy), Jeremy (Jerry Ferrara), Michael (Terrence J) and Zeke (Romany Malco) just can't seem to seal the deal with the women in their lives. When their lovely ladies buy a book by comic Steve Harvey and start to apply its advice to their relationships, this band of brothers gets all shook up. Learning that they have been betrayed by one of their own, Dominic and his friends conspire to use the book's teachings to turn the tables.
Roots by Alex Haley
Based on Alex Haley's family history. Kunta Kinte is sold into the slave trade after being abducted from his African village, and is taken to the United States. Kinte and his family observe notable events in American history, such as the Revolutionary and Civil Wars, slave uprisings and emancipation.
Devil in a Blue Dress by Walter Mosley
In late 1940s Los Angeles, Easy Rawlins (Denzel Washington) is an unemployed black World War II veteran with few job prospects. At a bar, Easy meets DeWitt Albright (Tom Sizemore), a mysterious white man looking for someone to investigate the disappearance of a missing white woman named Daphne Monet(Jennifer Beals), who he suspects is hiding out in one of the city's black jazz clubs. Strapped for money and facing house payments, Easy takes the job, but soon finds himself in over his head.
Hidden Figures by Margot Lee Shetterly
Three brilliant African-American women at NASA—Katherine Johnson (Taraji P. Henson), Dorothy Vaughan (Octavia Spencer) and Mary Jackson (Janelle Monáe)—serve as the brains behind one of the greatest operations in history: the launch of astronaut John Glenn (Glen Powell) into orbit, a stunning achievement that restored the nation's confidence, turned around the Space Race and galvanized the world.