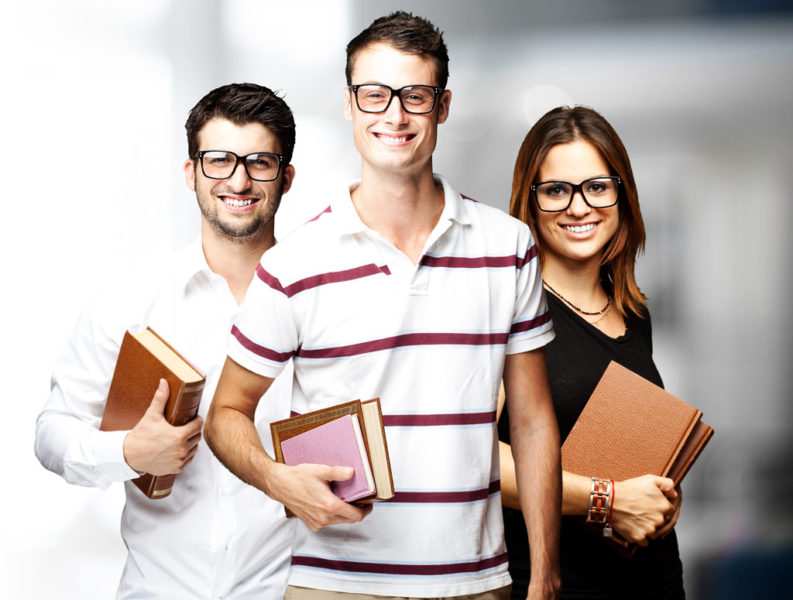 Looking for ideas for the father or graduate in your life? Books make the perfect gift. Check out these bestsellers for dads and grads.
For Dads
Dad's Playbook: Wisdom for Dads from the Greatest Coaches of All Time by Tom Limbert
This gift book for dad collects more than 100 inspiring quotes from the greatest coaches of all time. After all, dads do what the best coaches do: they motivate, mentor, discipline, and love. Author and parenting expert Tom Limbert takes wisdom from John Madden, Vince Lombardi, Tommy Lasorda, Phil Jackson, and many more, and applies it to fatherhood. With a foreword by Steve Young and photos of famous coaches in action, dads will find a wealth of inspiration in these pages.
First Time Dad: The Stuff You Really Need to Know by John Fuller
First Time Dad by Focus on the Family ministry veteran (and father of six) John Fuller lets you in on the stuff you really need to know…because in just a few months or weeks or days, your life is going to change—forever. Set good priorities. Break bad habits and/or family patterns. Recognize and recover from some common fathering mistakes. Know that your words have immense power. And learn how to cultivate a lasting parent-child relationship.
How to Grill: The Complete Illustrated Book of Barbecue Techniques by Steven Raichlen
A full-color, photograph-by-photograph, step-by-step technique book, How to Grill gets to the core of the grilling experience by showing and telling exactly how it's done. With more than 1,000 full-color photographs, How to Grill shows 100 techniques, from how to set up a three-tiered fire to how to grill a prime rib, a porterhouse, a pork tenderloin, or a chicken breast. There are techniques for smoking ribs, cooking the perfect burger, rotisserieing a whole chicken, barbecuing a fish; for grilling pizza, shellfish, vegetables, tofu, fruit, and s'mores. Bringing the techniques to life are over 100 all-new recipes—Beef Ribs with Chinese Spices, Grilled Side of Salmon with Mustard Glaze, Prosciutto-Wrapped, Rosemary-Grilled Scallops—and hundreds of inside tips.
Dad Time: Savoring the God-Given Moments of Fatherhood by Max Lucado
Brimming with timeless stories and inspirational quotes, this book on fatherhood from Max Lucado is the perfect gift to show Dad how much he means to the family.
Max Lucado perfectly captures the heartfelt sentiments that millions of readers share on what it's like to be a dad. Filled with quotes and stories compiled from books by Max, this gift book is brimming with inspiring thoughts on fatherhood from one of America's favorite authors.
For Grads
Oh, the Places You'll Go by Dr. Seuss
Dr. Seuss's wonderfully wise Oh, the Places You'll Go! is the perfect send-off for grads—from nursery school, high school, college, and beyond! From soaring to high heights and seeing great sights to being left in a Lurch on a prickle-ly perch, Dr. Seuss addresses life's ups and downs with his trademark humorous verse and illustrations, while encouraging readers to find the success that lies within.

Adulting: How to Become a Grown-up in 468 Easy(ish) Steps by Kelly Williams Brown
If you graduated from college but still feel like a student…if you wear a business suit to job interviews but pajamas to the grocery store…if you have your own apartment but no idea how to cook or clean…it's OK. But it doesn't have to be this way.
Just because you don't feel like an adult doesn't mean you can't act like one. And it all begins with this funny, wise, and useful book. Based on Kelly Williams Brown's popular blog, Adulting makes the scary, confusing "real world" approachable, manageable-and even conquerable.
(via Hope for Women)