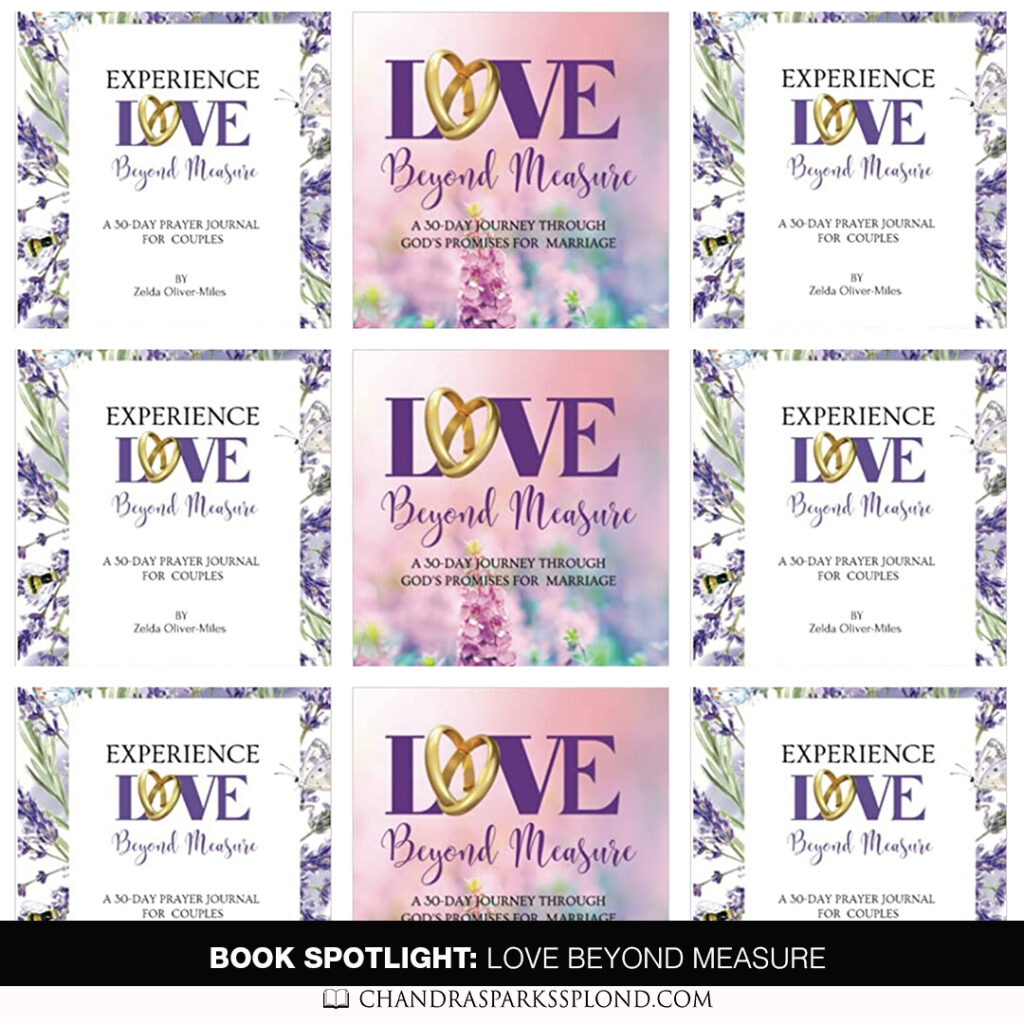 It's time for my monthly spotlight on nonfiction books. This month, I'm excited to share Love Beyond Measure and its companion devotional Experience Love Beyond Measure, the latest releases by Zelda Oliver-Miles whom I've known since I was in college at The University of Alabama.
About Love Beyond Measure
Love Beyond Measure: A 30-Day Journey through God's Promises for Marriage offers couples a fresh perspective on the beauty and challenges of marriage.
Written by Zelda Oliver-Miles, a seasoned author with more than three decades of marriage experience, this devotional is designed to help couples — whether newlywed or married for decades —strengthen their relationship with God and with each other.
The devotional is rooted in Scripture and explores God's promises for marriage, such as trust, forgiveness, and love. Each daily reading includes inspiring stories from the Bible, reflection questions, affirmations and a guided prayer.
---
About Experience Love Beyond Measure
Introducing the perfect accompaniment to the Love Beyond Measure devotional—a 30-day prayer journal for couples. This journal is designed to help you and your spouse deepen your spiritual connection and build a stronger, more fulfilling marriage with daily prayer prompts and scripture passages. With beautiful design and easy access on your Kindle, get your copy today and start your journey to a stronger, more loving marriage.