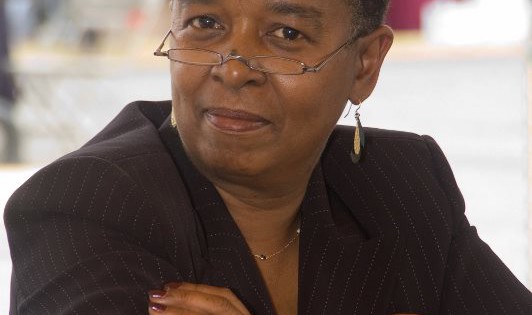 Prolific writer Beverly Jenkins has legions of fans who adore her historical romances, but there are just as many who are anxiously awaiting the seventh book of her women's fiction Blessings series. The latest installment, Stepping to a New Day, debuts this month.
"I enjoy writing in different genres," Jenkins said. "The Blessings series allows me to step away from historical romance once a year and do a book classified as women's fiction."
The series revolves around the town of Henry Adams, Kansas. In Stepping to a New Day, Genevieve Gibbs is ecstatic to be on her own for the first time, even if certain people preferred for her to be a doormat. Finding someone who appreciates the "new" her has only just hit Gen's to-do list when T.C. Barbour appears in her life.
While helping his divorced nephew acclimate to single fatherhood, T. C. lands a gig driving a limo for the most powerful woman in Henry Adams. It's a great way to meet people—and one in particular has already made the job worthwhile. All it takes is a short trip from the airport for Genevieve to snag T.C.'s attention for good.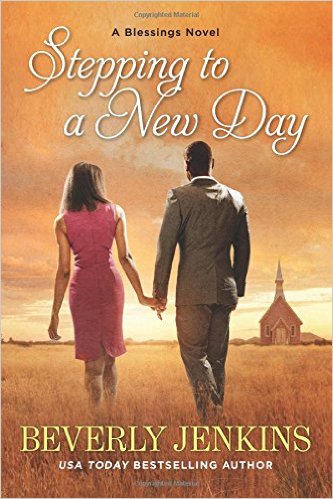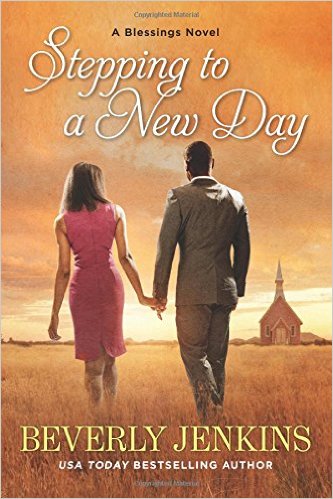 When Gen's ex Riley returns with his 600-pound hog in tow, it sets off a chain of events that can ruin everything—unless the residents pull together once again to save the day.
"The Blessings series is about community and family, both traditional and non-traditional. Stepping to A New Day is about the second chances life can offer," Jenkins said.
Jenkins is no stranger to blessings.
"What surprises me the most is that I've been in this business for over twenty years and I'm still going strong," she said. "My legacy will hopefully be that I wrote great books that entertained and educated my readers."
Fans won't have to wait long for more new material.
"Next up is book two in my Old West series. It's a historical romance titled Breathless, and it will be out in February 2017. Book eight in the Blessings series is due to my publisher in the fall," she said.
To learn more about Beverly Jenkins, visit her website.