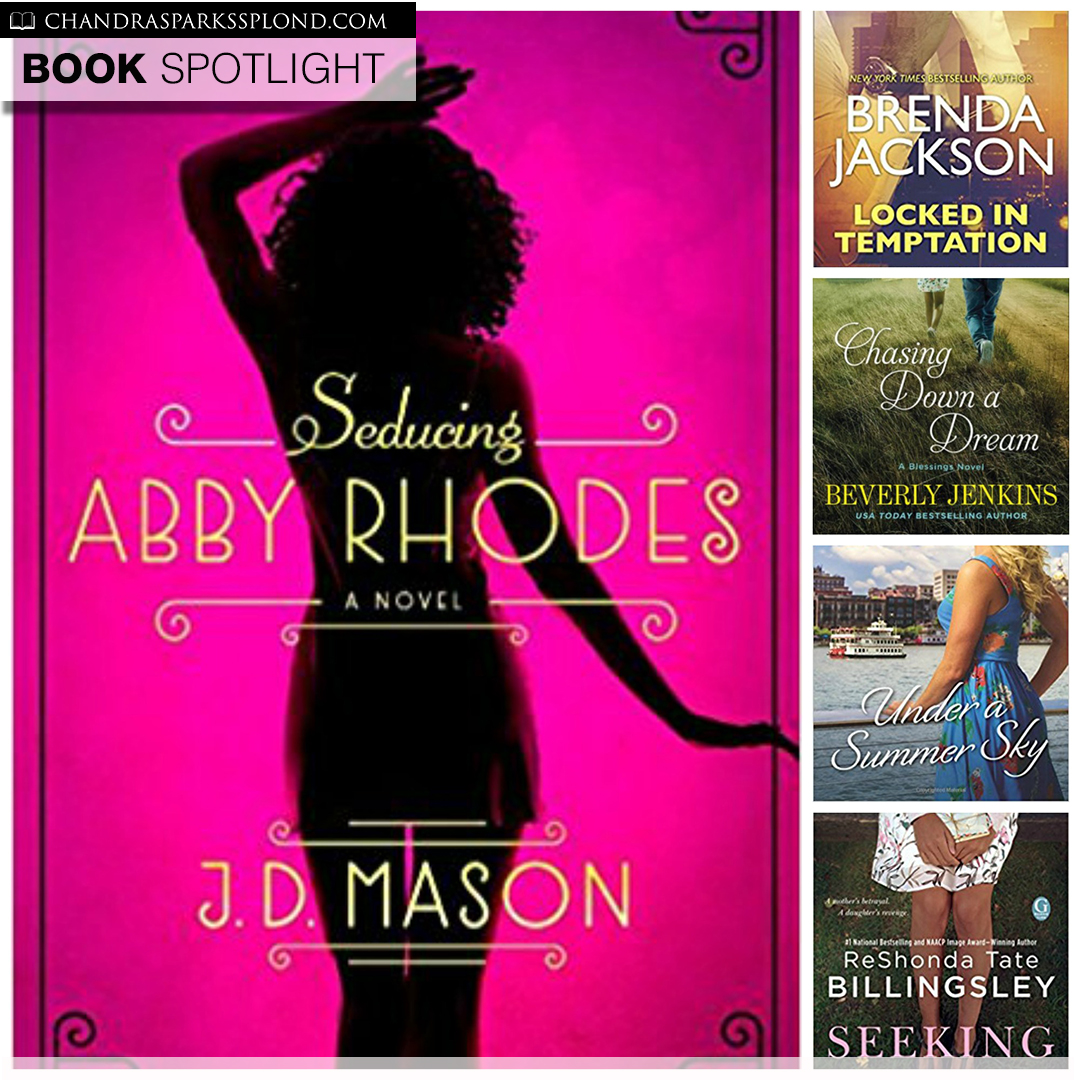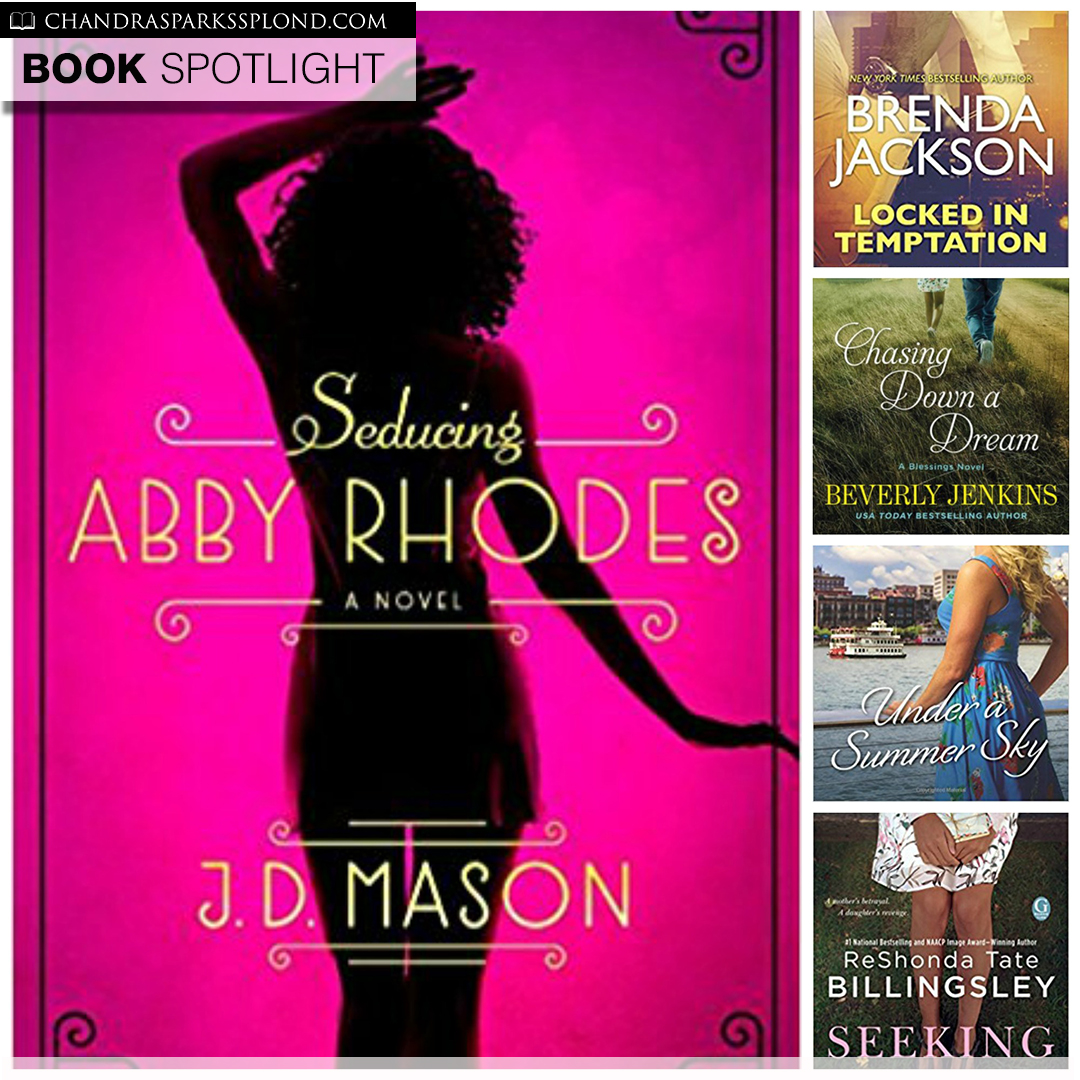 If you're headed on vacation or just want to indulge in a good book, check out these beach reads. Please note this post contains affiliate links.
Seeking Sarah
ReShonda Tate Billingsley
From the time Brooke Green was seven years old, she has lived with the pain of losing her mother. Her father has done the best job he could in raising her, but a piece of her always felt empty. On the day of her father's funeral, her grandmother breaks the shocking news: her mother, Sarah, is very much alive. She abandoned her family because she claimed she wasn't fit for motherhood. After doing some research, Brooke discovers her mother is living in Atlanta, enjoying a great career…and a brand new family. Stunned, Brooke doesn't know if she wants answers or revenge against the mother who abandoned her. When she meets Sarah's husband, Tony, Brooke sees the perfect way to make her mother pay. But her plan for revenge just may leave everyone in danger, and end up costing Brooke more than she ever bargained for.
Under a Summer Sky
Melody Carlson
High school art teacher Nicole Anderson is looking forward to a relaxing summer in Savannah, house-sitting and managing an art gallery for a family friend. The house is luxurious in a way that only old money could make it, and the gallery promises interesting days in a gorgeous setting. Yet it isn't long before her ideal summer turns into more than she bargained for: a snooty gallery employee who's determined to force her out, a displaced adolescent roosting in the attic, and two of Nicole's close childhood friends–who also happen to be brothers–vying for her attention.
With a backdrop of a beautiful historical city, incredible architecture, and even an alleged ghost or two, combined with the opportunity for romance . . . anything can happen!
Locked in Temptation
Brenda Jackson
Police detective Joy Ingram's connection to elite security expert Stonewall Courson is instant. Undeniable. Electric. But her commitment to protect and serve has always come first. Everything else is secondary—especially when she uncovers an underground surrogate baby-making ring. Joy can't risk a distraction during the most important case of her career, not even one as sexy as reformed ex-con Stonewall.
There are few things Stonewall values more than a strong woman. But when Joy's investigation draws her into a deadly conspiracy that goes deeper than she ever imagined, he must convince her that he's the best man to protect her. And while he puts his life on the line to save hers, the insatiable attraction between them becomes the one danger neither of them can escape.
Chasing Down a Dream
Beverly Jenkins
There's never a dull day in Henry Adams, Kansas.
Tamar July has never had a great relationship with certain members of her family. In fact, she'd characterize it as a "hate/hate relationship." But when her cousin calls her with the news that she's dying and wants Tamar to plan the funeral, she's shocked but is willing to drop everything for her.
After a horrendous storm, Gemma finds a young boy and his little sister walking on the side of the road. She takes them in, and quickly falls in love with the orphaned siblings. But when Gemma contacts Social Services to try to become their foster mother, she's told a white woman cannot foster African-American children.
In the midst of these trials, Jack and Rocky are trying to plan their wedding. The entire town comes together to lend a helping hand.
Though the residents of Henry Adams face seemingly insurmountable obstacles, each of them will discover that family comes in many forms, especially during the most trying of times.
Seducing Abby Rhodes
J.D. Mason
When Abigail Rhodes bought that old house she fell in love with in Blink, Texas, she got more than she bargained for. After being told by the local psychic that it is filled with a passionate energy from the previous owners, who died years ago, Abby decides to fix up her beloved house and reluctantly moves in. But ever since then, strange things have been happening in her newly renovated home, and Abby has been plagued with dreams that wake her up and leave her breathless.
After a tumultuous life these last few years, Jordan Gatewood is following what amounts to a trail of breadcrumbs in an effort to find a renewed sense of purpose. Searching for the truth about the man his adoptive-father really was, Jordan makes his way to the old house where his father was murdered, in Blink—and right to the petite, understated beauty that answers the door. It's not long before Jordan realizes, quite unexpectedly, that Abby is the perfect woman for him. Jordan doesn't believe in ghosts or fate, but he does know that the powerful connection he feels for this woman started the day he met her in that house and he is determined to make her his.
Robin is a successful Corporate Attorney, and was proud to be the lover of the most sought after bachelor in the state of Texas–until he abruptly breaks off their relationship, leaving her confused, heartbroken and bitter. When she discovers that he's left her for another woman, a woman she considers beneath her, Robin is determined to teach him a brutal lesson.
A man like Jordan has too many secrets, secrets that, if found out, could not only destroy his relationship with this other woman, but that could also cost him the biggest business deal of his life, and possibly, his freedom. Robin is the last person he wants to go up against, and she will stop at nothing to get him back or to make him pay for his betrayal, even if that means unleashing those secrets. The question is, will Jordan let her? Or will his all-consuming obsession with Abby win out, in Seducing Abby Rhodes by J.D. Mason.